Ganja sabzi is not the perfect recipe for lockdown life. A family in Uttar Pradesh's Kannauj finds out "accidentally".
There have been a lot of lows during the pandemic but one family was definitely high this Saturday. Only accidental.
In Uttar Pradesh's Kannauj, a vegetable seller sold ganja to a local Nitesh, claiming that it was methi. Nitesh went home and gave the packet to his sister-in-law. Around 4 pm, she cooked the ganja thinking it was methi and the family of six ate ganja sabzi around 5 pm.
UP family cooks ganja sabzi| UP family cooks 'ganja sabzi', eats thinking that it is 'methi' | Trending & Viral News https://t.co/7Ae1C7m0nF

— swati bakshi (@swatibakshi02) July 1, 2020
The vegetable seller had sold ganja instead of methi as a "joke" but it was only fun and games until the family's health started deteriorating. The family asked their neighbours to call the doctor and soon some of them started fainting. It was taken to the hospital and the police were also informed.
They cooked 'ganja sabzi' and ate it assuming it was methi.😮😮https://t.co/3VJRMdlh40

— Indiatimes (@indiatimes) July 1, 2020
Police detained the vegetable seller for his "cruel joke". Upon investigation, they found the cooked ganja sabzi in a kadhai as well uncooked ganja left in the packet. Cops seized all the weed. While Nitesh's family almost had a health scare, social media users were tripping.
Who can resist a good "joint family" pun?
Joint family🤣🤣🤣https://t.co/8UJhWI77H2

— Kawaii_Myra (@myra_kawaii) July 1, 2020
Talking about weed and not referencing Snoop Dogg is a moral crime.
UP family cooks 'ganja sabzi', eats thinking that it is 'methi' https://t.co/0zS6UartWk pic.twitter.com/yN8LvGjNmy

— Waziocenia (@Wazioceania) July 1, 2020
Debeshi Gooptu pointed out the apt moral of the story: never trust men with errands!
Moral of the story: never send men out for errands! https://t.co/Vb5QEroQjG

— Debeshi Gooptu (@DebeshiGooptu) July 1, 2020
Have they accidentally discovered an alternate recipe to deal with the quarantine?
Sounds like an alternative recipe for quarantine time!

— Mythily (@myth_mythily) July 1, 2020
One can always trust the Internet's GIF game to be on point.
— AJ (@newt_sch) July 1, 2020
Some also described the vegetable seller as the hero we didn't deserve but the one we need right now. Where was he during the booze ban?
I'm going to get myself invited to such a heady dawat. 😇
By the way, where was this saviour when all the booze shops were closed for months? 🤔

— Pallav B (@NanOratoR) July 1, 2020
All said and done, the one thing everyone universally agreed on, is that ganja sabzi would have definitely tasted better than methi.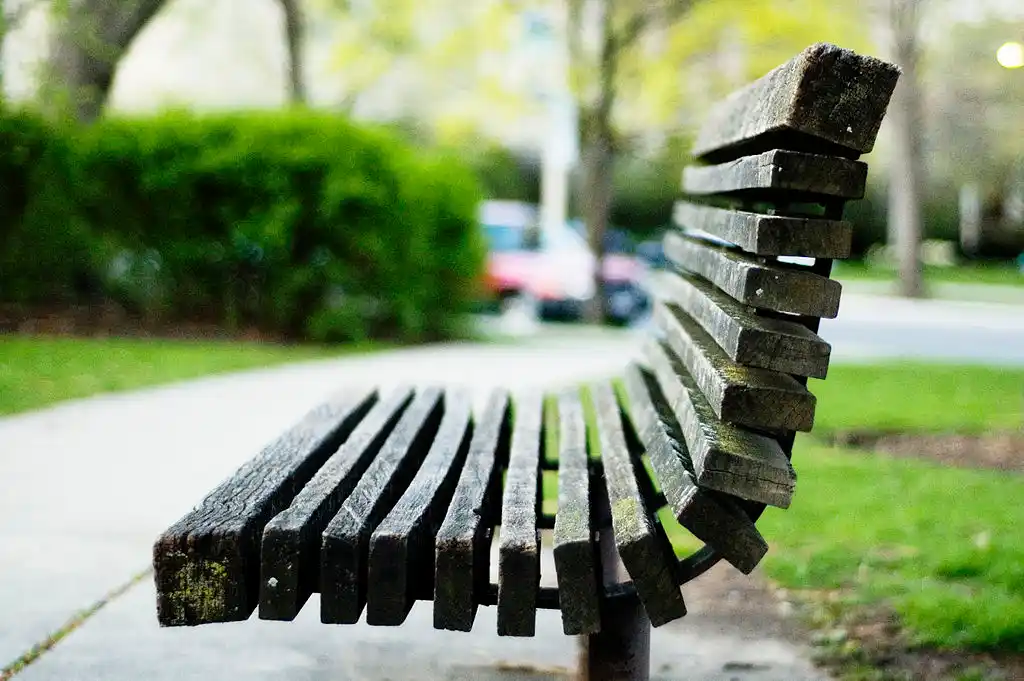 The Arré bench delivers stories that mattress. It hasn't achieved much sofar. But it's getting bedder.