The headlines have been bonkers through 2020. The latest comes from China: A video has surfaced from an IKEA outlet, featuring a woman masturbating at one of its stores. The clip, however, has now been completely wiped off Chinese social platforms.
The year 2020 has sparked many unimaginable headlines – from a possible World War 3 to Kim Jong-un(dead). Five months on, the news refuses to take a break.
The latest comes from an IKEA outlet in China – apparently, a "pornographic" video of a woman masturbating in one of its stores has gone viral on Chinese social media. The clip, uncensored versions of which have now been completely wiped off Chinese social platforms, featured a young woman, without any pants on, pleasuring herself across different sofas and beds displayed at the showroom.
What makes the situation even more baffling is that multiple customers can be seen passing by in the background, oblivious to the lady's ministrations in the public space.  Naturally, the video was quick to garner interest, so IKEA China took to its official Weibo account on May 9, condemning the woman's improper act.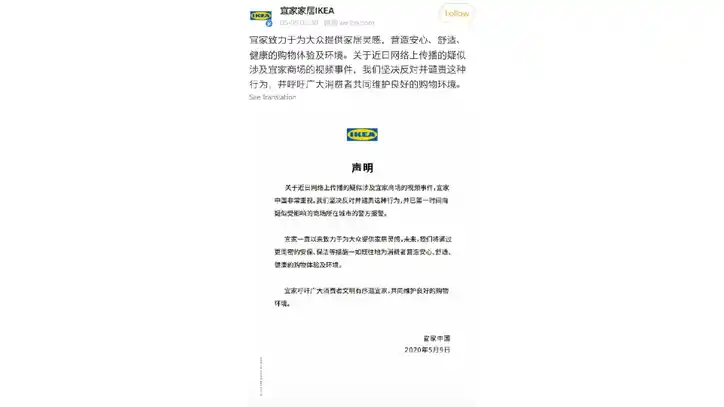 Stating that it is "committed to providing home inspiration for the public and strives to create a comfortable, and healthy shopping experience and environment" for its customers, the Swedish furniture company stated that it "strongly opposes and condemns" the video.
While the name of the branch of the showroom has not been disclosed, the incident was immediately reported to the city police. The woman's identity remains unknown at the moment. Netizens however continue to speculate if the infamous incident occurred in Guangdong province as Cantonese, spoken in parts of southern China, could be heard in the background store announcements.
Judging by the fact that no one seems to be wearing a mask in the video, online users hinted that the video was likely filmed before the coronavirus outbreak. While the lockdown in the country was lifted in April, citizens have been asked to abide by precautionary measures which includes wearing masks.
IKEA China has also promised customers to take "more careful" security and cleanliness measures in all its stores across the country for a smooth experience.
Ikea has said it will take "more careful" security measures in its shops in China after an explicit video of a woman masturbating in one of its stores went viral online https://t.co/I1MtzGyWcW pic.twitter.com/dtAD6Pyxzl

— AFP news agency (@AFP) May 11, 2020
Online commenters had a field day. "This woman is so brave, I don't understand, [she's] just doing it in broad daylight," read one Weibo comment that has since gained over 8,000 likes. "This is the 2020 Uniqlo," another commented, talking about a similar incident from 2015, when a video of a couple having sex in a fitting room of the Japanese clothing brand went viral.
In China, deliberate public nudity attracts 10 days' worth of administrative detention. Those who upload or further circulate obscene content on the web can face upto 15 days of detention and could be fined 3,000 yuan (US$423).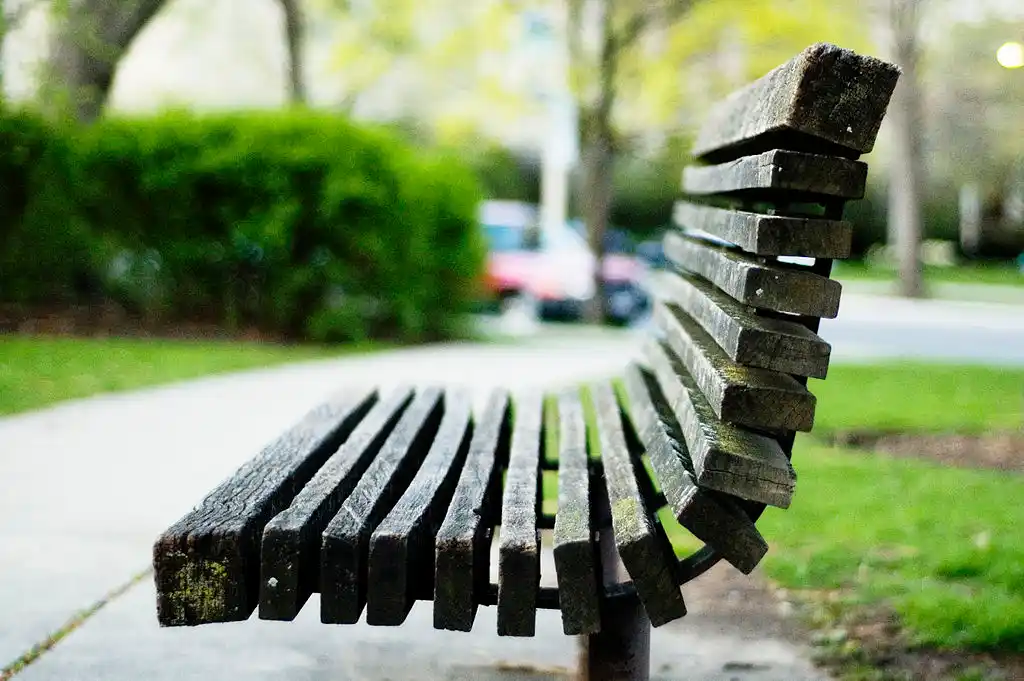 The Arré bench delivers stories that mattress. It hasn't achieved much sofar. But it's getting bedder.