Gal Gadot's AI-made porno tape is evidence that some perv has found a way to swap a pornstar's face onto a person's body, seamlessly. This is frightening because everyone's pictures are all over the internet.
With the news of Gal Gadot's AI-made porno tape, the world just became a slightly scarier place. Thanks to technology, some perv has finally found a way to pull out (no pun intended) the actors from the art that is pornography. I'm talking about AI-assisted porn, which uses machine-learning to swap a pornstar's face onto any person's body, seamlessly. This essentially means we can take movie stars from the silver screen to blue films with simply a laptop, image-editing software, and some machine learning know-how (although I wager it would take a laptop a couple of days to pull off such a render.)
This is great news if you're into that sort of stuff, but frightening because everyone's face is all over the internet. Who knows someday I might be the star of my very own sordid porno produced by AI in a bid to make the world a weirder place. What if watching pornography starring yourself is the final porn-tier? It certainly would make for the ultimate gift for a narcissist, but it wouldn't be the weirdest thing in the world. Because we have the internet, a place where life goes to dip its nutsack in peanut butter while doing the Macarena with a three-legged dog named Tripod who's probably eating out of the same jar of peanut butter. Sounds fucked? It probably exists.
Enter rule 34. Rule 34 began as a simple meme on the internet message board of 4chan, before it was overrun with a whole lot of NSFW-ness.
According to this mythical rule, if something exists IRL, you can find the URL to its very own porno.
I wish I were making this up.
For starters, there's tentacle porn, where women pleasure themselves with soft- bodied, tentacled molluscs like octopi and squid. It began in the Land of the Rising Sun, Japan, where the first recorded example is the Japanese painting, The Dream of the Fisherman's Wife. It depicts an encounter between a lonely wife and a giant octopus who gets a little too familiar with her insides. Yet, this world-famous painting doesn't come close to being as gross as the actual beastiality on the internet. You can find people getting dirty with everything from dogs to rabbits to snakes in some of the darker corners.
Next up there's fart porn, where performers simply let rip on each other's bodies and get off while doing it. If you ever attempt something similar during sex, it's bound to result in a classic case of coitus interruptus with a whole lotta explaining. Weird, but not as disturbing as refugee porn, where actors playing displaced women exchange sex for commodities with (usually white) landlords, aid workers, and military personnel.
But, hands down, the weirdest porn has to be the BHM Pain Olympics, a series of seedy videos bordering on snuff. What does the BHM Pain Olympics constitute? Let me just say, BHM stands for Big Hairy Male, and leave you to do the rest of the math.
You might think all of this is weird, but weirdness is subjective. One man's weird makes another man's day. As long as your preference in porn is not an infringement of someone's privacy, as is the case of Gal Gadot vs AI, and as long as it makes you happy, who are we to judge you for touching yourself to two people throwing up at one another (also a thing).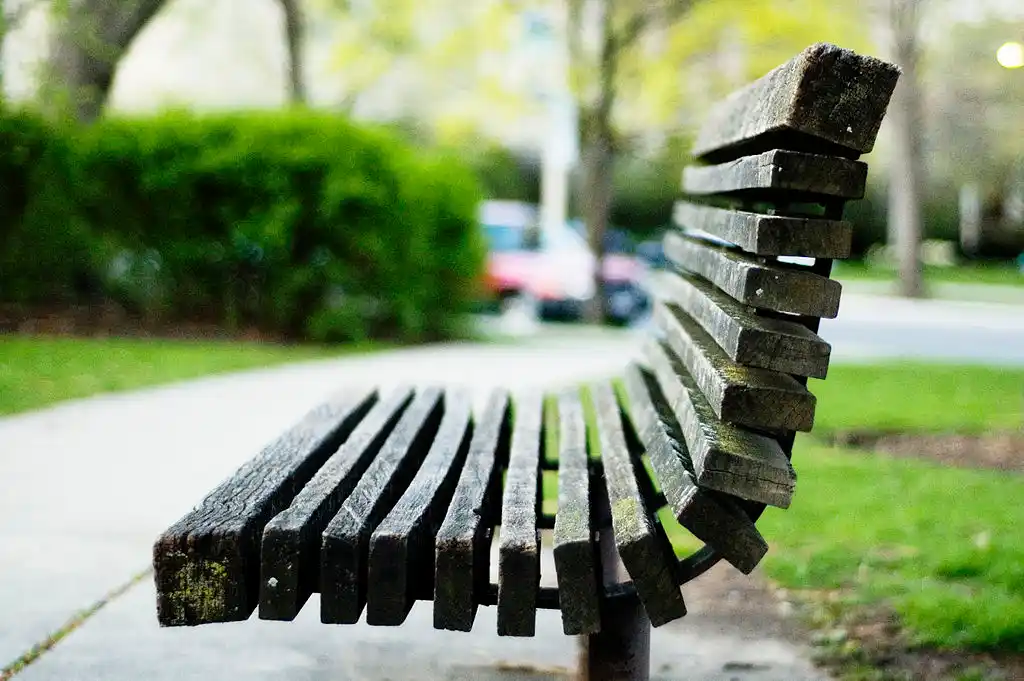 The Arré bench delivers stories that mattress. It hasn't achieved much sofar. But it's getting bedder.