While Mumbai hotel owners continue to behave like self-appointed custodians of "Indian culture", Manori offers young couples a judgement-free zone to come make love.
There's an almost filmstar-like aura about them. I'm mesmerised by the young women, some 30 of them, faces wrapped in dupattas and shawls, large sunglasses shutting out prying eyes. Some of them enjoy the sun, others huddle close to their companions – men who dressed in what can only be described as wannabe-biker-meets-boy-band attire, and are looking in exaggerated anger at other men eyeballing their lovers.
Okay, maybe it's more of a B-movie star aura but I'm mesmerised anyway.
My aunt interrupts my rapture. She wonders, loudly and pointedly, whether parents know what their kids are up to these days. A hundred points to Aunt Sandra for stating the obvious.
It's 10 am on a Saturday and I'm out for the weekend with family at a resort in Manori. The ferry that brought us here from Marve jetty in Malad is a veritable love boat. The journey lasts 10 minutes and plays out as a prelude to an amorous tryst. As soon as the boat docks, the lovebirds scurry off to a lodge to drink some beer, dance, and have lots of sex.
Cookouts and barbeques in the Gorai-Manori belt are a D'souza family tradition. Pious aunts from my father's extended family have been descending for years to our usual BBQ spot – a private bungalow in a quiet lane by the beach – for our annual famjam. But this time our bungalow was rented out, so we follow the young B-grade movie crew to a nearby resort.
As we walk through the gate into what seems to be an idyllic family-friendly resort, my "seedy" sense (already overdeveloped) starts tingling. Until 1 am nothing noteworthy happens. But suddenly, our post-barbeque banter is punctuated by fairly loud thumps from the room above us. The rest of my family politely ignores it, but I eagerly tune in. After a while, it can't be ignored anymore. My 80-year-old grand-aunt turns white. Her God-fearing existence has been shaken to its core by this unbearable proximity to premarital sex. Her invocations to God to "save these poor kids" seem to only hasten the tempo.
The awkwardness in the room skyrockets. Now, if this was an on-screen sex scene, like the one where Tom Cruise gets his freak on to the soulful sounds of "Take My Breath Away", the channel could be hastily changed to Balika Vadhu. But this time I have no option but to leave the room, mumbling something about ice on the way out.
As I light up by the pool, two figures grappling with each other on its shadowy edges catch my attention. Unencumbered by saintly aunts, I squint in the darkness only to witness first-hand a sight that is every straight man's fantasy – the one involving two women. I settle in. If only such miracles happened every time I lit up.
***
With rooms starting for as little as ₹500 and going up to ₹3,000 a night, there's something for everyone in this belt of sand, sea, and seedy hotels. For those who want to go at it on an even tighter budget, there are shadier lodges offering rooms (flimsy cubicles) for 200 bucks an hour. Use those at your own discretion, though. Besides questionable sheets, there is the threat of hidden cameras and exploitative policemen, and a roll in the hay might make you the star of your very own sex tape.
The pious older women I'm with, have by now given up all pretence of ignoring the couples, and instead begun a live feed about how children these days dress "indecently" and lack values and the "fear of God".
But Manori wasn't always this shady shore off the Arabian Sea. The old Manori was a quiet fishing village where men would go out to sea, aunties would gossip as they cooked fragrant fish curry, and children would run around the church courtyard. There was no hint of any sex in the air, except for the Jesus-approved, post-marital variety. But as moral policing becomes increasingly aggressive and open spaces in the city begin to shrink, lovers have started to flock here, and farming has given way to the more lucrative rental income.
The locals are not shy about the "fuck-zone reputation" that Gorai and Manori have acquired today, even if some of them choose to distance themselves from it. Vincy, who rents out his bungalow to families only, tells me, "All the resort owners make money from couples that come for sex, but when people say 'sex' they act like saints." Hypocrisy at its best, or as Vincy says in Marathi, "Mi kela tar chhan, tu kela tar ghaan."
In the time of Tinder, when we are having more sex with more partners than ever before, this village that has never heard of the dating app is a judgement-free zone, unlike the "modern" city to which it is umbilically connected.
***
The next morning dawns bright and clear. The D'souzas have come to a silent agreement to not let the voracious sexual appetites of our young neighbours interrupt family time. But this is easier said than done.
Around noon, a much younger group of boys and girls checks in. Money changes hands and rooms are made available. Akram, our room attendant, gives us the lowdown after receiving a pocketful of tips, his eyes shining brightly. He tells us that this overnight make-out business is the mainstay of the resort and that the cops play along. The last statement is verified 10 minutes later when two policemen leave the office with a folded plastic bag.
Through the day, as "Shantabai" and "Dj Waale Babu" play on loop, the tide of people ebbs and surges – from working professionals to college students walking hand in hand, all wearing a similar look of eager anticipation on their faces. Ever so often, a couple disappears into one of the many single rooms in the resort, or to the dense, wooded area behind it, only to emerge a little later with dishevelled hair and coy smiles.
Lounging by the pool, I feel like David Attenborough making a documentary about the mating habits of the Indian teenager. My keen observation skill sparks a confrontation with an alpha-male wannabe, hopped up on Kingfisher, who thought I was eyeballing his girl. In the middle of this drama, I see a room boy hurriedly rush to one of the rooms with a packet of condoms on a tray. The tray, I think, is an elegant touch.
The pious older women I'm with, have by now given up all pretense of ignoring the couples, and instead, begun a live feed about how children these days dress "indecently" and lack values and the "fear of God". I rue the day one of these ladies sees my Tinder chats.
The next morning when we check out, I can hear the saintly aunts heave a collective sigh of relief. They've had more sex thrust in their faces in the last 24 hours than their lifetime. We hop into an auto and set out for the ferry. Enroute, I stop at a chemist for a bandage. There, my Uncle Dennis's staunch pro-life, anti-contraception beliefs, come face-to-face with a plethora of prophylactics on display. Shaking his head, he beats a hasty retreat. I linger on with a grin on my face. In any other quiet village, this glorious exhibit of rubber – dotted, ribbed, and flavoured – may be terribly out of place, but this isn't the sleepy village it once was.
This is Manori, the place where Mumbai comes to make love.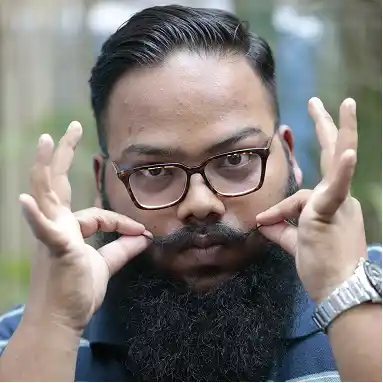 Damian loves playing videogames. If all the bounties he collected slaying zombies were tangible, he wouldn't need to write such bios. Seriously though, Damian used to be a cook who wrote, now he's just a writer who cooks.