Apna, a LinkedIn-type app, is trying to connect bottom-pyramid workers – non-English speaking, poor Indians – to employers. In the last month, it created over a million job interviews and many have landed jobs with Amazon, BigBasket, and HDFC Bank.
The economic pain of the coronavirus pandemic has been felt throughout the country and there seems to be no escape from a pandemic recession. The GDP has contracted for the first time in four decades and millions are out of jobs. As we learnt quite quickly during the lockdown, labourers and migrant workers have been the worst hit. Many who were quickly abandoned by cities where they worked are reluctant to return. Finding jobs is going to be an uphill battle but they might have a saviour, the Apna app.
Apna, India's own "desi LinkedIn" is trying to connect millions of bottom pyramid workers to employers, as the country readies to unlock. The app start-up has raised $8 million from a clutch of investors and is the glimmer the hope we need in 2020.
#jobs #privateequity Apna, an app startup that aims to connect millions of bottom-of-the-pyramid workers to employers amid the devastation of India's lockdown, has raised $8 million from a clutch of investors. https://t.co/GvhLv8BqwO

— naashonomics (@naashonomics) September 1, 2020
Founded by Apple Inc alumni Nirmit Parikh, Apna is a LinkedIn-type job portal for non-English speaking, poorer Indians. Apna has 1.2 million users since its launch in December 2019 and has raised funding from the likes of Greenoaks Capital, Rocketship VC, Lightspeed India, and Sequoia Capital.
The app helps first-time internet users access job opportunities. Users have to enter their name, age, and skills to generate a virtual "business card" which can be shared with potential employers. Apna generated over a million job interviews in the last month, with the company claiming that Amazon, BigBasket and HDFC Bank have also hired employees through the app.
Jobs App For Poor Workers Used By Amazon, BigBasket Raises $8 Millionhttps://t.co/Mny1WU0tR1

— Arunjit S Kaku Butalia (@butaliakingdom) September 1, 2020
In an interview with TechCrunch, Parikh stated that workers lacked an organised community and ecosystem. "They are daily-wage workers. They rely on their friends to find jobs. This makes the prospects of them finding a job very difficult."
He also addressed the struggle with skillset. "An electrician would end up working decades doing the same job. If only they had access to upskilling courses — and just knew how beneficial it could be to them — they would stand to broaden their scope of work and significantly increase their earnings," Parikh added.
"The most powerful thing for me about Apna is its communities — I've seen people help each other start a business, learn a new language or find a gig! Communities harbinger trust and make the model infinitely scalable," said Vaibhav Agrawal, a Partner at Lightspeed India, in a statement.
The sentiment has also been shared by Harshjit Sethi, Principal at Sequoia Capital India. In a statement, he said "With internet usage in this demographic growing rapidly, further catalysed by the Jio effect, apps such as Apna can play a meaningful role in democratizing access to employment and skilling. Apna has built a unique product where users quickly come together in professional communities, an unmet need so far."
.@apnahq is rebuilding our world post Cov-19: helping displaced people find professional communities and livelihoods. Very excited to partner together. With @LightspeedIndia @Nirmit_Parikh https://t.co/hgngBjFE7K

— Vaibhav Agrawal (@tweetingva) September 1, 2020
Competition is building up in this space, with Google also launching its own app Kormo, to help people find entry-level jobs in India. Competition can only mean good news and one hopes the app ecosystem is able to help millions of disenfranchised people find the right job as the economy enters a recession.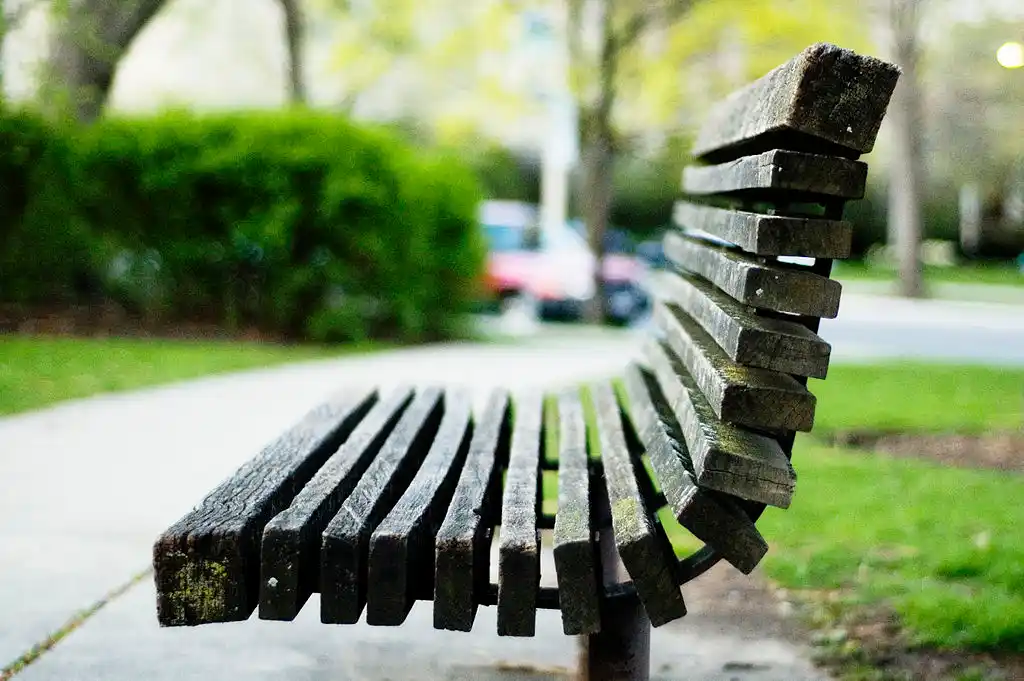 The Arré bench delivers stories that mattress. It hasn't achieved much sofar. But it's getting bedder.