Facebook CEO Mark Zuckerberg did not mention Kapil Mishra but his reference seemed similar to the BJP leader's ultimatum to the police before violence in Delhi. Mishra's post was taken down by the social media giant.
While Twitter took action on Donald Trump's tweets for "glorifying violence", pressure kept mounting on Facebook's Mark Zuckerberg, after hundreds of employees staged a "virtual walkout" against his decision to not take any action. Some have even quit, while others publicly posted their displeasure on social media.
In an internal video call with Facebook employees on Tuesday obtained by Vox's Recode, Zuckerberg defended his inaction on a post by US President Donald Trump last week, where he said, "…when the looting starts, the shooting starts." Zuckerberg said that he did a thorough analysis of the history around the apparent reference in Trump's post, which he called "troubling," but ultimately did not find it to be an incitement of violence under Facebook's policies.
Leaked audio from an internal video call reveals Mark Zuckerberg doubling down on his controversial decision that Trump's remarks that "when the looting starts, the shooting starts," are not considered an incitement of violence under Facebook policy: https://t.co/FmEwzAaGs0

— Vox (@voxdotcom) June 2, 2020
Interestingly, Zuckerberg referred to a case in India of a leader threatening to take the law into his own hands as a "clear precedent" of incitement to violence. Although he didn't name the leader, it seemed like he was alluding to Kapil Mishra of the BJP, who while addressing a crowd in February, gave an ultimatum to the Delhi Police. "Till the US President is in India, we are leaving the area peacefully. After that we won't listen to you (police) if the roads are not vacated by then," he had said.
He had even put out posts urging people to gather and "prevent another Shaheen Bagh" protest from taking place in Jaffrabad, which was taken down by Facebook.
Soon after Mishra's speech, riots broke out in Delhi that claimed 53 lives and left more than 200 injured.
Watch | BJP Leader Kapil Mishra gives Delhi Police a 3-day ultimatum to vacate #Jaffarabad and Chand Bagh roads where anti #CAA protests are going on. Will maintain peace till Trump is here but after that we won't listen to anyone, Kapil Mishra said. #CAAProtests pic.twitter.com/YcD1kFwqUg

— NDTV (@ndtv) February 23, 2020
According to a transcript of the leaked audio on Recode, Zuckerberg said, "There have been cases in India, for example, where someone said, "Hey, if the police don't take care of this, our supporters will get in there and clear the streets." That is kind of encouraging supporters to go do that in a more direct way, and we took that down. So we have a precedent for that."
In a "tense video call" with 25,000 employees, Facebook CEO Mark Zuckerberg begins his comments referencing what appears to be the call for mob violence from BJP leader Kapil Mishra as a more clear-cut example than Trump's tweets: https://t.co/obvSGyoXuh pic.twitter.com/KPb22XKWPS

— Rohan Venkat (@RohanV) June 4, 2020
In January, the Election Commission had asked Twitter to even delete Kapil Mishra's tweet where he had claimed that the Delhi elections were a match between India and Pakistan. Defining it as "highly objectionable", the Election Commission said, "The said tweet amounts to appealing to communal feelings, which is prohibited under part 1(3) of Model Code of Conduct (MCC). Kindly take necessary action and intimate the commission, on the status of the action taken."
EC asks Twitter to take down BJP leader #KapilMishra's 'mini Pakistan in Delhi' tweethttps://t.co/LWUk47YT0w pic.twitter.com/zEo1Roas3L

— Hindustan Times (@htTweets) January 24, 2020
The debate around hate speech and incitement to violence on social media has been raging for days now after Donald Trump's insensitive posts in the wake of George Floyd's murder. While Twitter flagged the President's tweets and gave a warning, Facebook decided to let them stay because Zuckerberg felt "people should be able to hear what politicians have to say". Hateful tweets and posts are rampant in Indian circles too, and social media giants have done little to curb them. But now that even Facebook has clearly defined hate speech, will the Delhi police take notice?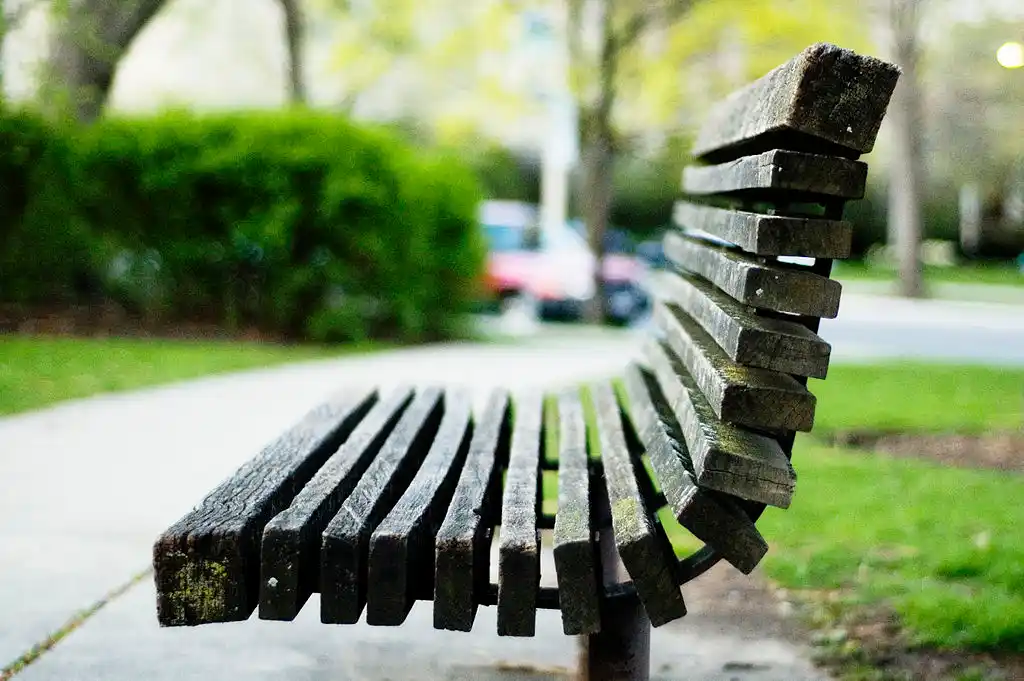 The Arré bench delivers stories that mattress. It hasn't achieved much sofar. But it's getting bedder.