Starting at $399 for a 64 GB storage variant (₹42,500 in India), Apple unveiled the much-awaited iPhone SE on Wednesday, making it the most affordable of iPhones in the market. But should you be buying one in the middle of a pandemic?
Even a pandemic-ridden world seemingly cannot stop Apple from releasing yet another iPhone.
Starting at $399 for a 64 GB storage variant (₹42,500 in India), Apple unveiled the much-awaited iPhone SE on Wednesday, making it the most affordable of iPhones in the market. The new, second-generation iPhone SE carries the same name as the original iPhone SE that was launched back in 2016. Being lauded as the "budget phone", the preorders are said to begin this Friday, April 17.
Although it has the smallest screen of any iPhone at 4.7 inches, iPhone SE's build is designed based off the iPhone 8, and is up-to-date with the A13 processor found in the more expensive iPhone 11 and iPhone 11 Pro. Basically the newer iPhone delivers the same performance for demanding apps and games at a relatively cheaper price.
The iPhone SE also carries over other features of the iPhone 8 including wireless charging, a home button with Touch ID (no face recognition), and IP67 water and dust resistance. The phone also supports 4K video recording at a smoother rate of 60 frames per second and features stereo recording for video, a front-facing camera with stabilised video and portrait mode, and fast charging with an 18-watt power cord (not included). But like the rest of Apple's iPhone family, this one too has no headphone jack.
Even in the middle of the pandemic – or perhaps because of it – Twitter has been abuzz with the unveiling.
iPhone SE 2020 just killed Pixel 4a, OnePlus 8, Huawei P40 and Galaxy S20. That pricing and familliar form factor are just unbeatable. All people wanted is a GOOD basic phone and Apple just made one.

— Effi Saharudin 🇲🇾📱💻 (@1Obefiend) April 15, 2020
Have you ever wonder how does it feels to have an iPhone 11 but in iPhone 7 case and iPhone XR camera?

iPhone SE 2020, ladies and gentlement. pic.twitter.com/I70VW4HUFE

— Dio (@haldfids) April 15, 2020
But some believe this isn't the right time to launch one.
not now, apple. pic.twitter.com/XZangbvCAJ

— Sarah (@smmeneel) April 15, 2020
Although the iPhone SE 2020 boasts of features that may be favourable to first-time iPhone users, is this really an ideal time to be selling the phone? The iPhone is being launched at a time where the coronavirus-induced environment has not only ensured that people lose their jobs and livelihoods, but has also caused production delays at Apple's manufacturing facilities in China. With most people in the middle of a financial crunch, the conditions demand that money be spent on groceries and other essential products. Electronics? Not really.
While it is impossible to determine when our buying habits will regain normalcy, if ever, but the New York Times essay, "Why Apple's New Phone Doesn't Matter", states, "New smartphones have been a tough sell for some time. People in the United States and many other countries are waiting longer to replace their phones — for Americans, it's more than three years on average."
Some users, however, believe that this is likely a good time as any, maybe even better, to upgrade to the latest, but cheapest iPhone ever, keeping savings in mind.
On the contrary, now is the perfect time. No matter what their real motives were, it's a significantly less expensive option for people in need of a new phone.

— Captain Dickinson (@themackdaddy94) April 15, 2020
For those of you complaining that this is not saving $: yes it is! Many ppl have been waiting for months to replace their old phones that no longer work well, or r beat up. This offers a great alternative to the highly priced ones. $400+ in savings goes a long way, specially rn. pic.twitter.com/2mrjpUWebx

— 🟣Dr. OTAKU🟢 (@DrOtaku2) April 15, 2020
iPhones are expensive, regardless of the state of the economy. If you have the financial stability and have been looking to purchase a new phone for a while now, the iPhone SE may hold your interest. But even amidst the excitement, the iPhone is not really for everybody to bank on.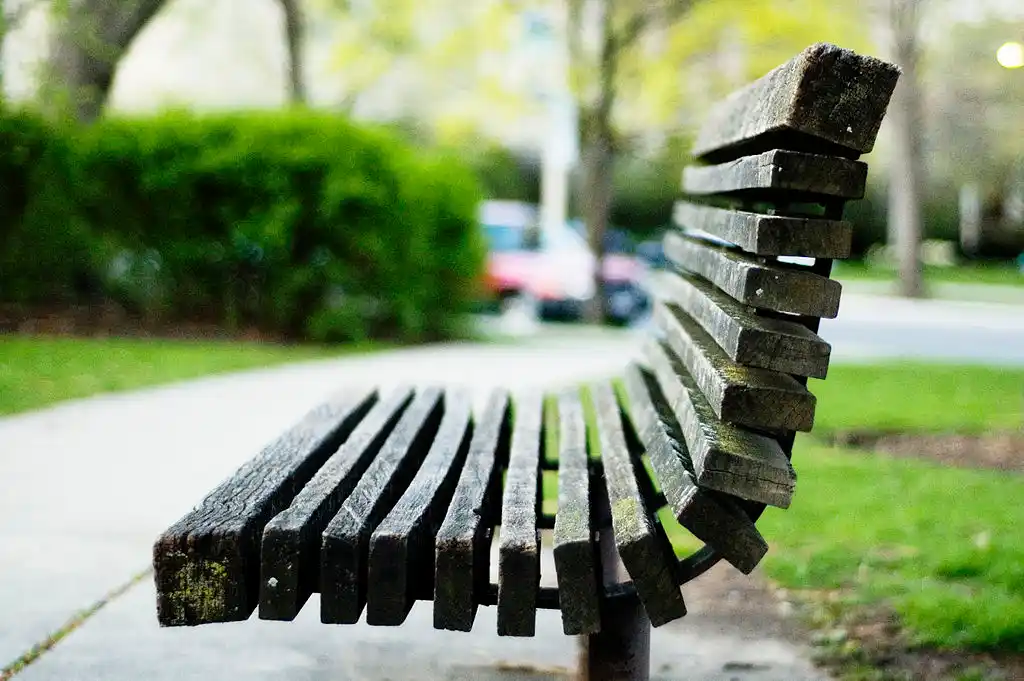 The Arré bench delivers stories that mattress. It hasn't achieved much sofar. But it's getting bedder.