In the last two years, more than 30 deaths have been linked to fake WhatsApp forwards in India. After the government warned WhatsApp to "take accountability" for the unchecked spread of fake news, it set off to make amends. But are they enough?
Heard that new ad playing incessantly on radio, stridently urging you to not spread fake news? Of course you have. If it weren't enough for WhatsApp to haunt your phone the entire time, it's now everywhere else also.
It is safe to say that WhatsApp's had a bad year in India. Amid India's massive 4G revolution in the past 18 months, the platform's user base grew to a figure upward of 200 million, and though this sounds like a great boost for WhatsApp, it's not. In fact, it's quite frightening when lakhs of first-time users are trying to find their way around the world wide web, sharing any video and information coming their way, without bothering to verify it. It was all fun and games when we were just clogging the internet with our Good Morning WhatsApp messages, but in no time our habit of blindly forwarding texts has taken a dark turn.
Unfortunately for WhatsApp, its biggest market has quickly become its most problematic one. Fake news became a beast that India has not been able to tame and in the last two years, more than 30 deaths have been linked to fake WhatsApp forwards. In July, after a spate of mob lynchings, the government issued a warning to WhatsApp to "take accountability and responsibility" for the spread of "fake and provocative messages" through its platform. "Figure out how to get the country out of this mess," it what it basically told the messaging platform.
This set WhatsApp off on a journey to make amends. It decided to limit the number of times messages could be forwarded in India – one person can now forward a particular message only five times. Also if someone who is not in your address book sends you a message, WhatsApp automatically asks if you want to block or report that user. "We've also recently made a number of changes to group chats to prevent the spread of unwanted information," the company said in a statement.
Fake news became a beast that India has not been able to tame and in the last two years, more than 30 deaths have been linked to fake WhatsApp forwards.
In the same statement, they also promised to up their act and start educational campaigns. This promise was backed by a print and radio ad campaign — that turned out to be uninspiring at best. First came the newspaper ad with "tips to help you decide if WhatsApp messages were true or not". The list included generic gems like, "you control what you see", "fake news often goes viral" and "be thoughtful of what you share". The radio ads followed a similar script — understand when a message is "forwarded", check information that seems unbelievable, question information that upsets you and be thoughtful about what you share.
Meanwhile, WhatsApp's latest addition to its "war against fake news" are three 60-second video ads focused on educating Indians about the dangers of fake news and spurious forwarded messages. But all these videos do, is show you exactly how badly this "war on fake news" was planned. The videos are cute, immersive, and relatable, but they all miss out on one crucial point – that they are  supposed to be educating the masses.
One of the ads tells the story of a young woman who has moved away from home and uses WhatsApp to stay in touch with her family. When her uncle forwards a fake news message on the family group, she calls him to tell him that he should not share such rumours and convinces him to leave the group from where he sourced the offending message. In another, a student who is an admin of a class WhatsApp group warns a fellow student to not share fake forwards or else he'd be removed from the group. In the third, a woman schools her mother on how to block senders who send inauthentic messages, and delete rumours.
The effort to curb fake news is too little and more importantly, it's too benign. How many of these ads will even reach and eventually impact the 200 million-odd Indian WhatsApp users? And more importantly, how is someone new to the world of the internet supposed to distinguish if a piece of information is authentic or fake in the first place? The reason rumours spread, and outrage people enough to kill and lynch, is because they are genuinely believed. To change the way people consume information needs more than simply an expensive ad campaign.
The videos are cute, immersive, and relatable, but they all miss out on one crucial point – that they are supposed to be educating the masses.
This is, at best, an exercise in being seen to do something — than actually doing something impactful.
WhatsApp, clearly, has taken direction from its parent company Facebook that set up a "war room" to tackle fake news. While it unveiled a team of engineers, data scientists, and threat investigators to stop the spread of misinformation, it's hard to tell how impactful the campaign really was. A Guardian report on the war room points out that Facebook "provided minimal new information about its specific strategies and impacts when it comes to combating foreign interference and false news." For now, the war rooms have been disbanded although Facebook has promised to widen its focus to other parts of the world ahead of crucial elections. And in India, with general elections fast approaching, WhatsApp is racing against time.    
"WhatsApp's new measures are a band-aid, not a solution," Bal Krishn Birla, a tech entrepreneur from Bangalore, who runs a volunteer service Check4Spam told Time magazine. Birla, along with 15 others, checks if a news is fake or not. They receive anywhere between 100 and 250 messages a day which they verify using methods like the reverse image search, which can check the authenticity of an image or video, according to the report. But Birla believes the lasting solution lies in media education.
What India then sorely needs is a crash course in fake news. We need volunteers to go from town to town, village to village to spread awareness on how dangerous fake news could be. It's like the campaigns for polio or AIDS – first you make people conscious of the existence of something bad, then you tell them how to prevent it.
The fight against fake news is a long one. A marketing ploy won't do.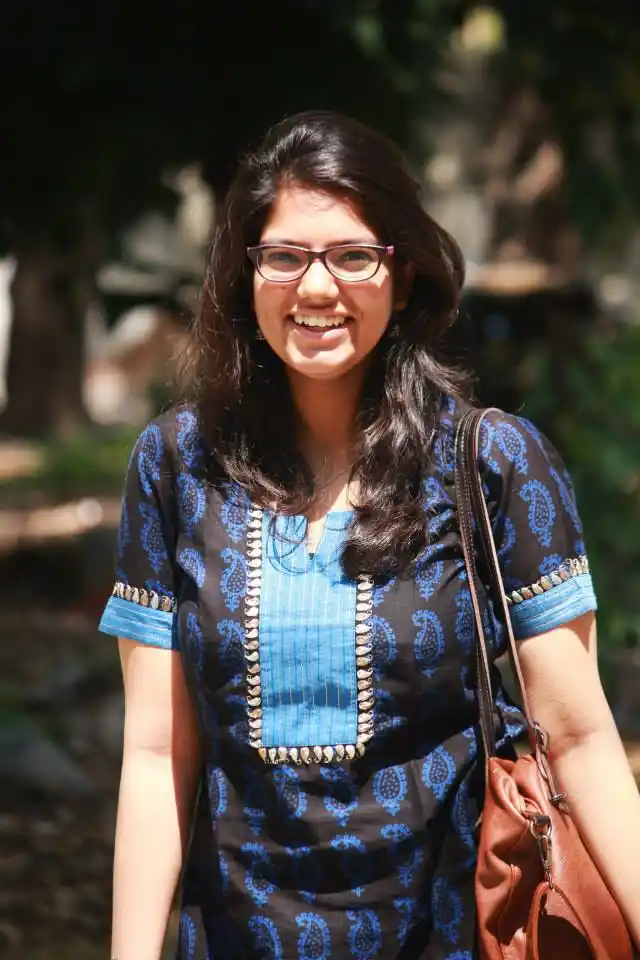 Between constantly getting lost in the thousands of newsletters she has subscribed to in her inbox, planning vacations she'll never go on, and eating every dessert in sight, Yashasvini likes to write about the intersection of technology and human relationships. That is, when she looks up from her book.