After Mark Zuckerberg defended his decision to not take action against Donald Trump's controversial posts, some miffed Facebook employees quit. Hundreds staged a virtual walkout.
While unrest continues in the United States in the aftermath of the killing of George Floyd, there has also been an ideological divide in how social media companies are handling conversations on their platforms relating to the widespread protests, police brutality, and Donald Trump's inflammatory comments and threats to demonstrators.  Only last week, Twitter flagged tweets from the US as "potentially misleading" and then even hid a tweet the next day, alleging that it "glorified violence". Facebook, on the other hand, has decided to do nothing about it.
✅ True. https://t.co/EBCWuEBzCM

— snopes.com (@snopes) June 3, 2020
While Twitter CEO Jack Dorsey has gone for an "enough is enough" approach when it comes to tolerance for lies and hatred on the micro-blogging site, his Silicon Valley counterpart Mark Zuckerberg looks at the issue differently. In an interview, the Facebook founder said social media companies shouldn't be the "arbiters of truth" and "people should be able to hear what politicians say".
Facebook CEO Mark Zuckerberg says platforms shouldn't fact check politicians.

"People should be able to hear what politicians say" and it's the media's job to scrutinize their speech. pic.twitter.com/2iSHdzatzR

— Benny (@bennyjohnson) May 28, 2020
The decision to "look away" by Facebook has not gone down well with many of its employees. In a show of protest against the company's decision to not flag inflammatory posts by the President, hundreds of employees conducted a "virtual walkout" by refusing to work and set up an automated out-of-office response. Some, including a Facebook engineer, who worked on misinformation tools, decided to quit. "For years, President Trump has enjoyed an exception to Facebook's Community Standards…," he wrote in a strongly worded resignation.
Very powerful resignation letter from a Facebook engineer who worked on misinformation tools.

"Mark always told us that he would draw the line at speech that calls for violence. He showed us on Friday that this was a lie." pic.twitter.com/IfyhdHsprs

— Julia Carrie Wong (@juliacarriew) June 2, 2020
"I am happy to no longer support policies and values I vehemently disagree with," wrote another employee on Twitter.
I am proud to announce that as of the end of today, I am no longer a Facebook employee.

— Owen Anderson (@OwenResistor) June 1, 2020
As reported by The New York Times, staff members have circulated petitions and threatened to resign, and a number of employees spoke publicly about their unhappiness. More than a dozen current and former employees have described the unrest as the most serious challenge to the leadership of Mark Zuckerberg, the chief executive, since the company was founded 15 years ago.
Nothing like this has ever happened at Facebook. Employees always voiced dissent internally. Today's walkout is a sign that anger is spilling over, and that employees don't feel heard by Zuckerberg/Sandberg https://t.co/bNqso94eJn

— Sheera Frenkel (@sheeraf) June 1, 2020
"The hateful rhetoric advocating violence against black demonstrators by the US President does not warrant defence under the guise of freedom of expression," one Facebook employee wrote in an internal message board, according to a copy of the text viewed by The New York Times.
A few others even took to Twitter to voice their displeasure.
A decent number of Facebook employees have voiced dissent with Mark Zuckerberg's decision to allow Donald Trump to threaten violence against protesters on the platform in the past few hours pic.twitter.com/zh65AK9Zel

— Julia Carrie Wong (@juliacarriew) June 1, 2020
Facebook said it would support employees taking part in the virtual walkouts and would not require them to use paid time off to do so. "We encourage employees to speak openly when they disagree with leadership. As we face additional difficult decisions around content ahead, we'll continue seeking their honest feedback," Facebook said in a statement..
Chief Operating Officer Sheryl Sandberg tried to win disgruntled employees over a call but was rebuffed. "We are disappointed and stunned by Mark's incomprehensible explanations for allowing the Trump posts to remain up. He refuses to acknowledge how Facebook is facilitating Trump's call for violence against protesters," the group said in a statement. They concluded that Zuckerberg "is setting a very dangerous precedent."
Mr Trump posted on both Facebook and Twitter that he would respond to violent protests with military force: 'When the looting starts, the shooting starts.' But while Twitter added a warning on the post and hid it from view, Facebook left the message intact https://t.co/fdcYUJaMkQ

— Financial Times (@FinancialTimes) June 1, 2020
Donald Trump signed an executive order aimed at "cracking down" on Twitter and Facebook, vowing "fairness". The spat between the US President and social companies could well be a defining moment on how we deal with hate speech and problematic content on online platforms.a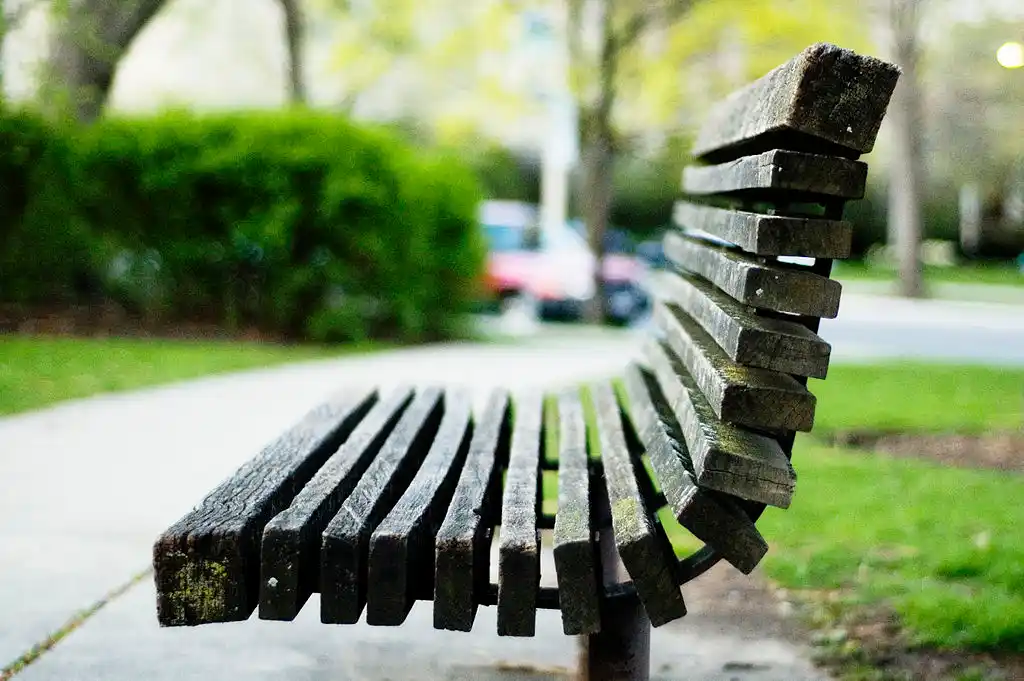 The Arré bench delivers stories that mattress. It hasn't achieved much sofar. But it's getting bedder.