Football legend Lionel Messi has told Barcelona that he wants to leave the club immediately. But a clause in his contract might just complicate things.
The biggest name in international football, Lionel Messi, dropped a bombshell last night. Weeks after his team suffered a humiliating loss to Bayern Munich in the Champions League quarter-final, the star striker announced that he's looking to quit Barcelona.
Local Spanish media reported that while Messi's contract was due to expire next year, the striker faxed a message to the club's authorities on Tuesday night, requesting that he be released from his club of 20 years immediately.
Barcelona legend Lionel Messi has handed in a transfer request and wants to leave the club immediately.

👉 https://t.co/4UZwkJVo63 pic.twitter.com/38M2te2C75

— BBC Sport (@BBCSport) August 26, 2020
Messi's lawyers have invoked a rare release clause in his contract to ensure his unilateral release. His team believes this clause means he can walk away for no fee. However, the club says he is bound by a €700m (£629m) buy-out clause.
"Barcelona believe the deadline for that clause to be applied has expired, as he had to inform them of his decision before the end of May. But given the exceptional nature of this season, which extended into the summer and did not formally end until the Champions League final last Sunday, Messi's camp are set to argue that the deadline should be set on 31 August," The Guardian reports.
BOOM! (4)
Barcelona will bring Messi to court, will accept only the 700m€ to activate clause, according to @verobrunati

— Tancredi Palmeri (@tancredipalmeri) August 25, 2020
The striker has, meanwhile, said that he won't undergo the mandatory Covid-19 test before the club resumes training, putting his fans in panic mode since.
❗BREAKING❗ Over 10 million Tweets on Lionel Messi in just 12 Hours and still counting 😱

Messi has broken the Internet for the second time, This man is greater than football itself. 🐐⚽#Messi pic.twitter.com/dsnFsWqxvw

— barcacentre (@barcacentar) August 26, 2020
The way social media is erupting on Leo Messi transfer request is quite unbelievable😱😱…

Imagine the day when Messi retires 😭😭💔💔💔

Football will be over for me that day💯 pic.twitter.com/MEcYQiUdgs

— 𝐒𝐢𝐝𝐍𝐚𝐚𝐳 𝐅𝐂™ (@FCSidNaaz10) August 26, 2020
Messi has played for Barcelona since he was 13 years old, when he joined the club's youth academy. He made his official debut at the age of 17 in 2004. In the years since, he has won six Ballon d'Ors, won the Champions League four times, and has scored 634 goals, making him what many consider to be the world's greatest player.
But the trigger for him to leave appears to have been this year's 2-8 loss to Bayern Munich in the Champions League quarter final — the first time Barcelona has conceded 8 goals since 1946. Coach Quique Setien was sacked following this match after spending only six months in charge. The club's sporting director Eric Abidal was also dismissed.
When the announcement was made, Barcelona fans descended on Camp Nou to voice their displeasure. They raised slogans against the club's president Josep Maria Bartomeu, and chanted "Messi stay". There have been some rumours that if Bartomeu resigns, Messi may stay on at the club.
"Messi stay, we love you" 📢

The Barcelona fans are not giving up hope

(via DavidIbanez5/Instagram) pic.twitter.com/sVcbwrI3T9

— ESPN India (@ESPNIndia) August 26, 2020
However, the striker doesn't seem to be looking back. Messi's teammates Carles Puyol and Luiz Suarez both tweeted their admiration for the striker, and wished him the best, adding more legitimacy to the reports that Messi would be leaving soon.
Respeto y admiración, Leo. Todo mi apoyo, amigo.

— Carles Puyol (@Carles5puyol) August 25, 2020
The announcement has also led to a mad scramble between fans of other clubs who want Messi on their side. Among the clubs he is rumoured to go to next — and clubs that can afford Messi's one million euros a week salary — are Manchester City, Manchester United and Inter Milan. Either way, for Barcelona supporters, it seems that this announcement officially marks the end of an era.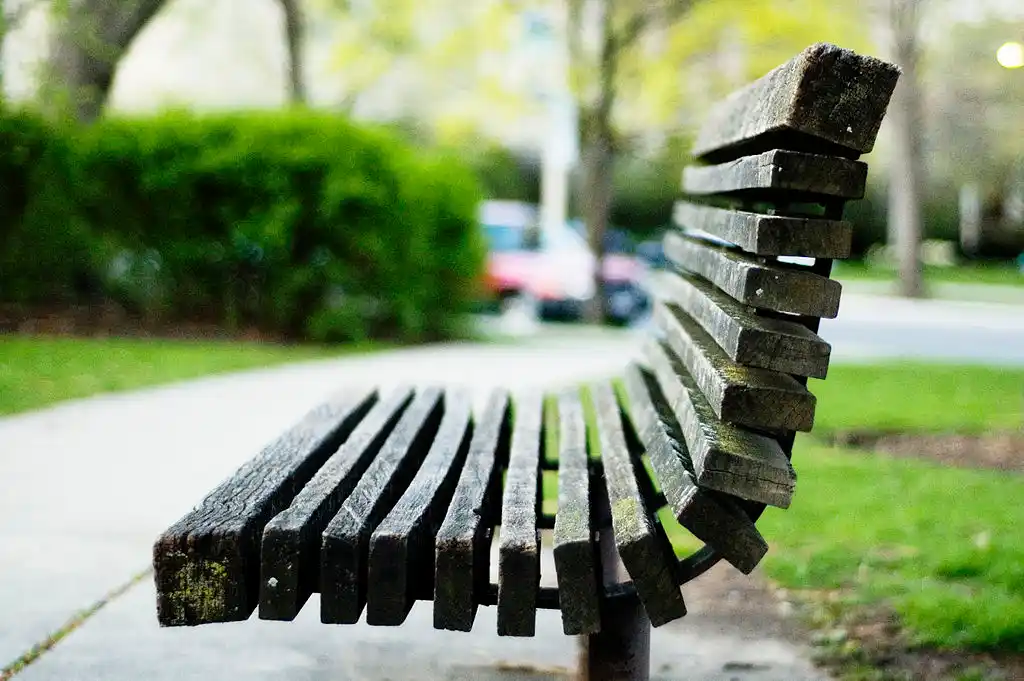 The Arré bench delivers stories that mattress. It hasn't achieved much sofar. But it's getting bedder.