Dutee Chand has come a long way: She's won a fight against the sexist, transphobic practices of the International Olympic Committee. And now, she has come out as being in a same-sex relationship. The small-town athlete continues to challenge outdated notions of womanhood, just by being herself.
Every athlete has a story of profound struggle behind them. Most have pushed their bodies to limits that we couch-potato civilians can never fathom, grinding every day just to jump half an inch higher, run a few milliseconds faster. The searing serves and thrilling goals that keep us glued to the TV are made from sacrificing any semblance of a normal life in order to become the best.
And yet, no Indian athlete stands out quite like sprinter Dutee Chand. The 23-year-old has fought hard, not only to clinch the first women's 100m silver at the Asian Games since the glory days of PT Usha, but to compete at all. Dutee's journey from a rural family of weavers to the podium has been marked by her tenacity: She spent years training barefoot on gravel roads, unable to afford a pair of sneakers.
Already, Chand was defying all expectations for a poor village girl. Now, she has gone one better. Announcing yesterday that she was in a same-sex relationship, Chand has again made history as the first Indian athlete to be openly gay.
Chand has alluded to her bisexual identity before. But news of her girlfriend – a 22-year-old resident of Chand's village – has now emerged. She said she got the courage to come out following the striking down of Section 377 last September. Chand's family, however, is proving an obstacle, and have condemned her roundly in the media. In this respect, Chand is just like any other Indian woman who doesn't fit the narrow mould of Indian femininity — whether she is dark-skinned or wearing too makeup, too athletic or too fat, a lesbian, bisexual, or simply single for too long.
Chand's bravery in the face of such staunch opposition is as admirable as it's unsurprising. After all, this is only one of the many challenges to her identity that she has faced. In 2014, despite the massive promise she'd shown as an under-18 runner, Chand was barred from competing at the Glasgow Commonwealth Games by the International Association of Athletics Federation (IAAF). What could cause an athlete at her peak to be rejected by the Federation, suffering a setback that would haunt her years later?
Really, it was because she was so good. With the very fact of her athleticism being seen as suspicious for a woman, Chand was made to undergo a series of horrifying medical examinations to determine her gender and whether she could compete as a woman – a standard practice for the IAAF and the International Olympic Committee (IOC). Her testosterone levels were tested without her having any knowledge of the procedure, and when they were found to be high, she was subjected to poking and prodding of her labia, clitoris, and breasts, just to prove an identity that she had carried all her life. Apparently, her body didn't pass muster as feminine, and Chand was banned.
Unfortunately, this mistreatment of women athletes who aren't deemed feminine enough is far from new. These tests have been used for decades, and other rules exist to keep women athletes in their place. Serena Williams was targeted by the French Tennis Federation for wearing a catsuit, designed to help prevent the blood clots she struggled with after her pregnancy. Although many defenders called out the obvious sexism in policing the world's greatest tennis player for not wearing a skirt, the Federation wouldn't budge on the dress code.
For her part, Dutee Chand, a teenager from an Odisha village, refused to be told who she was, and she stepped up to challenge the IAAF and IOC's rules about sex determination. Even though she had never heard of testosterone, or hyperandrogenism (the condition of having elevated levels of the hormone), Chand knew that no quirk of anatomy could change her status as a woman.
With the help of lawyers and activists, Chand forced the committees to review their testosterone testing guidelines, pointing out that biological advantages like long legs are not considered unfair. A subsequent study found that apart from a slight edge in the 400m, testosterone levels had no impact on women runners' performance. The hormone that had been considered the deciding factor in sex determination, turned out to be an excuse to deny the truth of how strong or fast a woman can be.
Even though she had never heard of testosterone, or hyperandrogenism (the condition of having elevated levels of the hormone), Dutee Chand knew that no quirk of anatomy could change her status as a woman.
Now, Chand, along with women runners all over the world, is finally being allowed to attain the excellence she's always carried inside her. We may see her as an inspiration for girls around the country, whose shoulders hold the hopes of a billion. But to forget that her spark was nearly smothered by sexism is to do her a grave disservice.
And despite the best efforts of athletes like Chand, the tides are slow to turn. Earlier this month, the top-level Court for Arbitration in Sport ruled that South African runner Caster Semenya, who also has hyperandrogenism, would have to undergo hormone therapy to compete amongst other women. Like Chand, Semenya is openly gay — and as the Washington Post points out, she isn't good enough to compete with men. She's just better than all her peers. Clearly, the argument comes down to whether athletes like Semenya and Chand are "woman enough".
It's fitting that Chand, a born-and-bred activist, is the first Indian athlete to come out. For those who look to explain away her tremendous talent and athletic prowess, Chand's coming out showed us that she has already figured out how to respond to her critics: By being true to herself.
This is an updated version of a story published earlier.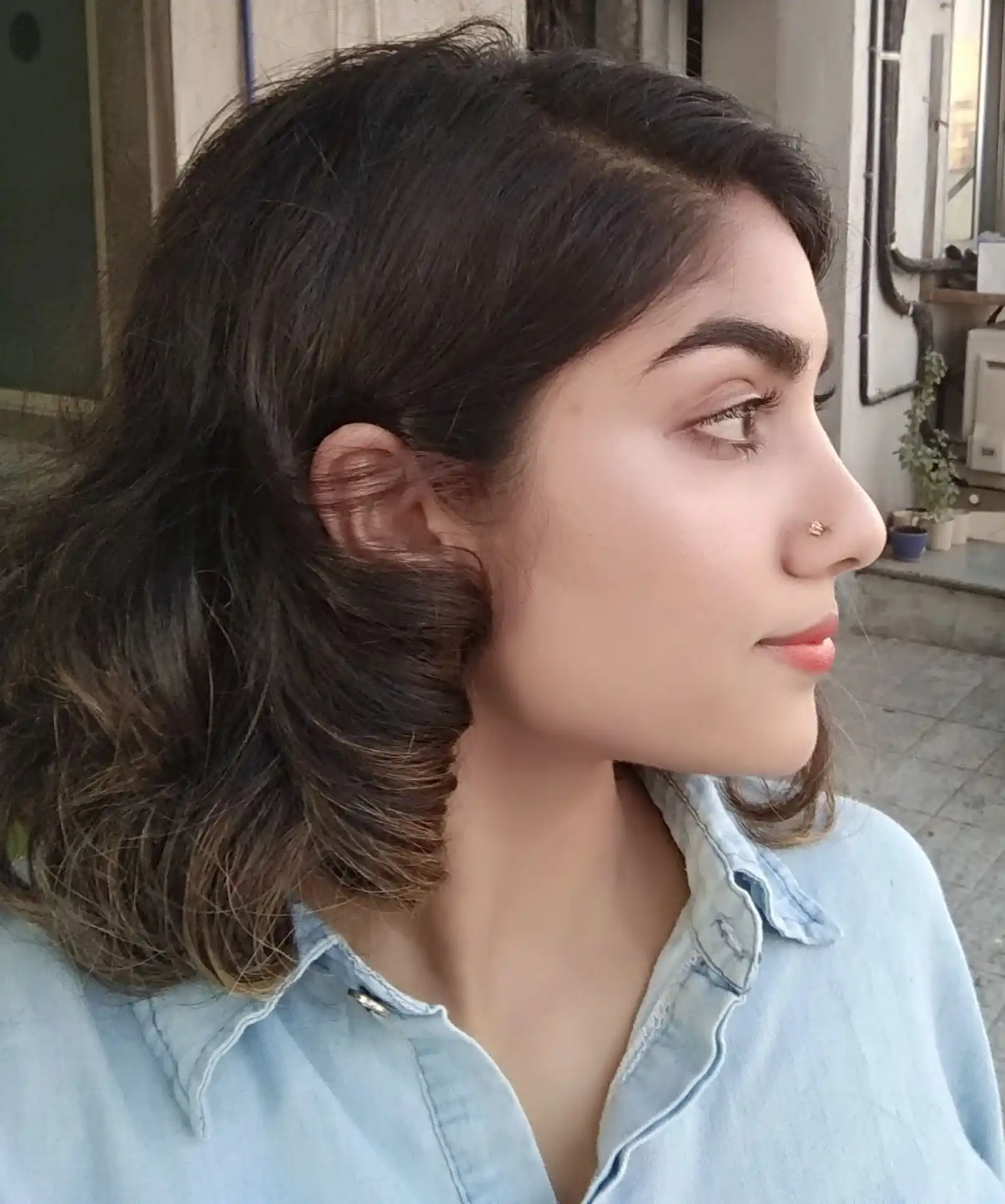 Kahini spends an embarrassing amount of time eating Chinese food and watching Netflix. For proof that she is living her #bestlife, follow her on Instagram @kahinii.