Winning the U-19 Cricket World Cup is doubtless a milestone we all will cherish, but we must not let that become the criteria for judging players like Prithvi Shaw, Shubman Gill, and Kamlesh Nagarkoti in the future.
While watching the wanton destruction on display, as India's U-19 cricket squad pummelled Pakistan in the semi-finals of the ongoing U-19 Cricket World Cup, I was reminded of the summer of 1976. A hapless Tony Greig, unaware of the whitewashing to come, gave the greatest motivational speech of the century. He casually brushed aside a West Indian outfit saying that the English would make them "grovel". When it came time to play, the spectres of Andy Roberts, Michael Holding, Joel Garner, and Colin Croft would have English batsmen fearing for their lives as they smelled the leather right under their noses.
Such epochal events happen once every decade or so and redefine the way the game is played and observed. These vagaries make sport an ever-evolving art.
If you go looking for the epochal moment in modern Indian cricket, it leads you back to that fateful day in 2002 at Lords stadium when Sourav Ganguly whirled his shirt on the balcony. The hands that crafted the victory weren't the Fab Four, which was perhaps the biggest impetus that night gave to Indian cricket. The Yuvrajs, Harbhajans, and later the Rainas and Gambhirs would all take the cricketing world by storm and give India their first World Cup in 27 years.
If the 2011 ODI World Cup win was one of the crowning glories of Indian cricket, a lot of the credit for it goes to the U-19 class of 2000. That night, it was those young guns, Kaif (captain) and Yuvraj (man of the series), who pushed India across the line.
Sixteen years on, one ODI World Cup, one Champions Trophy, one T20 World Cup, and two more U-19 World Cup wins later, one could argue that India is slowly turning over a new leaf. The BCCI had always brought money to the table, but now there is a steady pool of talent and coaching infrastructure in place to ensure that the money muscle pays its dividends.
Today, India rubbing Pakistan's nose in the dirt by 200 odd runs and beating Australia in the group stage gave us something the likes of Sunil Gavaskar have wished for since they played the West Indian bowling trio. A fine bunch of "fast" bowlers who can hunt in packs. Just imagine having a trio like the Australians (McGrath, Lee, and Warne) and the Pakistanis (Waqar, Wasim, and Akhtar) who could intimidate batsmen at will. You might argue that we have Bhuvi, Shami, Bumrah, and Ishant, but I'd say you're not dreaming big enough.
The lesson the administration should learn is that for every Yuvraj and Kohli, there are many Pradeep Sangwans and Tanmay Srivastavas.
Kamlesh Nagarkoti and Shivam Mavi clocking more than 140 clicks only gives us hope. The likes of Shubman Gill and Prithvi Shaw are rare talents but they are also incredibly vulnerable to failure. The lesson the administration should learn is that for every Yuvraj and Kohli, there are many Pradeep Sangwans and Tanmay Srivastavas. They were swept up on the IPL bandwagon as well, but lost their mojo slowly as the years passed.
Perhaps, this is what the U-19 cricket World Cup showcases – promising bursts of talent that immediately catch your eye. That's why outside of the tournament proper, there might only be three or four players who eventually make the cut in senior-level cricket. Still, the amount of exposure they get before hitting their twenties becomes invaluable. Winning the cup is no doubt a milestone we might all cherish, but we must not let that become the criteria we use for judging these players in the future. IPL teams like KKR and DD have invested their faith in these young guns, but only time will tell what both the teams and the players achieve out of two months of high-intensity cricket.
Before we applaud them or dismiss them, we must remember that these guys were not even a glint in their father's eye when Sachin played that special "Desert Storm" knock.  These boys are a very different species of cricketers. Coaches, administrators, and franchises must do away with the "one size fits all" approach.
Players like IC Porel, who might not have become the subject of a heavy bidding war last week, might just outdo their peers. The oft-abused "handle with care" tag must be written in bold for every team that these players play in. As fanatics of the game, at a time when things are looking up for Indian cricket, we must treat these young men with maturity and refrain from building them into demi-gods over two months, or dismissing them entirely.
That's why the credit for this team's show must go to Rahul Sharad Dravid. A lot has been said about how his temperament and sense of responsibility shows in the way this team conducts itself on the field and outside it as well. "The auctions will happen every year but the U-19 cricket tournament will only happen once in your life," is something that these players have internalised. Both them and the fans must realise that these are just baby steps.
Every Tendulkar needs an Achrekar. These young men are lucky to have Dravid in the dressing room. They might or might not become the Garners and the Crofts of their time but it's important groom them players beyond their showing at the world stage. They really are children, after all.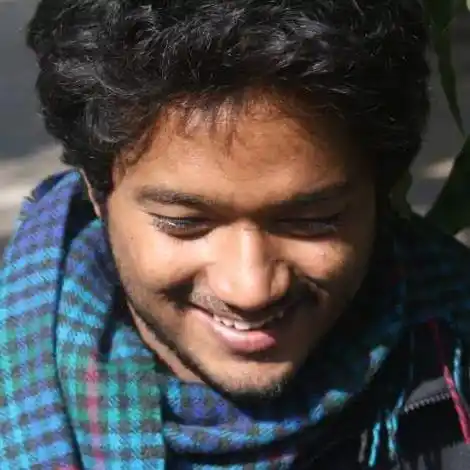 Anahad is the fourth most recognisable Odia after Biswa, Biswapati and Satapathy. He sold his kidney to get into college and every word you read gives him a grain of rice. Be Kind.