Now that the World Cup has arrived, you're sure to find yourself in a crowd watching the games, whether through a store display window or a in a bustling living room. Keep an eye out for the person who still carries a torch for Sachin, and the self-promoter who adds three stories to their Instagram for every over.
The World Cup could not have come at a better time. We can finally stop pretending that we care about politics and start obsessing over the straight drive and the doosra. Nothing brings a group of people together more than watching a live cricket match in an over-crowded living room. Get your popcorn out of the microwave and pull out those bleeding blue jerseys because here's a list of desi World Cup fans you're likely to encounter this cricketing season.
Statistics Hi Meri Dulhan Hai
This guy went to an engineering college and realised early in life that he had little to add to any conversation, except for his impeccable number crunching skills. He knows Virat Kohli's batting average to the fifth decimal but hasn't figured out how to unhook a bra yet. He can tell you in which World Cup Sachin last bowled an over: It was 2011, and also the last time this dude got any action.
How to spot him: He will likely be seated at the edge of the sofa. And will start to tremble soon as there is female company in the room.
Aayega Toh Sachin Hi
Even though it's been over half-a-decade since he retired, Sachin Tendulkar's legacy continues on to this day. Fans like this dude are the reason many still feel like Sachin is part of their cricket-watching experience. This is the same guy who gets more excited to see Sachin in the commentary box than Khaleesi riding her dragon on Game of Thrones.
The Sachin bhakt will constantly throw in unnecessary quips like, "Arré Sachin hota na, toh 350+ pakka tha," and, "Yeh Kohli-Dhoni sab kisse seekhe? Sachin se, yaar!" This will be followed by random bursts of chanting "Sachin Sachin!" until someone eventually throws him out.
How to spot him: He will be dressed in a Number 10 jersey with Tendulkar at the back and carry a sign that reads, "Cricket is a religion, Sachin is my God."
Old School Uncle
For this uncle, the World Cup is 48 days of getting an excuse to drink and yell at the TV every evening. He will take it upon himself to remind you that every reckless dismissal is because "batsmen today just don't have that finesse, that patient brilliance that comes from Test cricket." Uncle's love for the "five glorious days" of cricket is rivaled only by his love for Royal Stag.
How to spot him: Follow the stench of whiskey and it'll lead you to his lair.
Nothing brings a group of people together more than watching a live cricket match in an over-crowded living room.
The Indo-Pak Enthu Cutlet
This person has probably only ever tuned in to cricket matches when India and Pakistan play each other. They have no idea how many balls are in an over but they know that Shoaib Akhtar is called the Rawalpindi Express and that Virendra Sehwag once scored a 309 in Multan. More recently, they witnessed Misbah being caught by Sreesanth when India clinched the 2007 T20 World Cup and that's pretty much the only cricket they can boast of having seen. Yet, this doesn't stop him from changing his mobile ringtone to "Mauka Mauka" as soon as June arrives.
How to spot him: They will be wearing war paint on their face and their jersey will have a #PKMKB scribbled over it.
Footy FOMO
He would much rather be watching the UEFA finals and he doesn't hold back from letting that be known. He keeps complaining about how boring and slow cricket is as compared to football and that super-overs are just a rip off of penalty kicks. He will criticise the English cricket team over their failure to excel at both football as well as cricket.
How to spot him: He will be wearing a Chelsea jersey and defend himself by saying, "India aur Chelsea dono ka jersey colour same hi hai… almost."
Insta Story Sailesh
It's been three overs, the South African team has made only four runs and are having a tough time facing Jaspreet Bumrah's seam. But Sailesh has already posted 16 stories to his Instagram. These include a separate selfie with the jersey, a boomerang of him applying face paint, and a video where he's holding up his cat in front of his face and chanting, "Jeetega bhai jeetega!" Unfortunately, he will also ask "kya hua?" when the bails are knocked off and further enquire, "Yeh batting kar raha tha na? Yeh vapas pavilion kyun jaa raha hai?"
How to spot him: Follow the sound of Instagram notifications and be careful about his camera flash blinding you.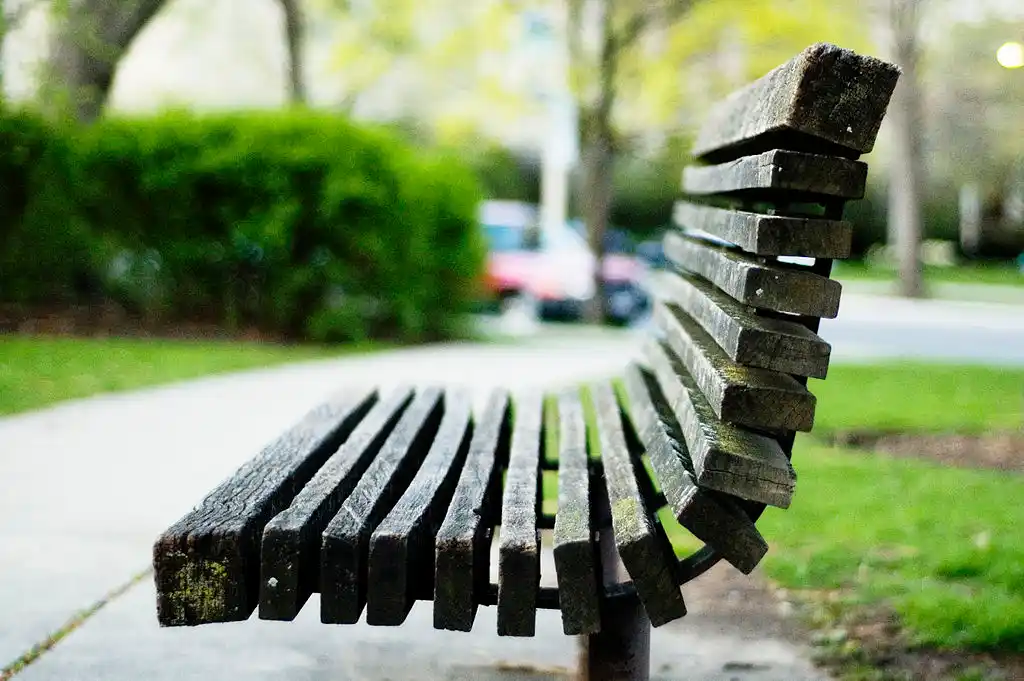 The Arré bench delivers stories that mattress. It hasn't achieved much sofar. But it's getting bedder.