They say we have a Nadal-shaped hole in our hearts. But only a Roger Federer fan truly visualises Rafael Nadal.
They say it's easy to be a Roger Federer fan. They say we are the greedy ones. He is a compulsive winner after all: 101 titles, 20 of them Grand Slams, 1,207 match wins, 310 weeks as the World No 1, 21 years on the pro circuit, elegance, grace, poise and all those ballet-like things. They say we haven't known the kind of romantic heartache that fans of underdogs revel in. They say it's more convenient to worship a God than believe in a human. They say he is the GOAT. The Greatest Of All Time. The best ever.
But I don't know what they are on about. Federer? Easy? Great?

Do they know of my 16-year-long devotion to a player so revered that even his shortcomings are romanticised? Do they know that it's harder to lose when it's easier to win? Do they realise that the tragedy of perfection being disrupted is sharper than the joy of disruptors achieving perfection? Do they understand the difference between an asterisk and a star?
And just who are "they"? Most likely Federer non-followers who are distant enough to judge him in absolutes. In numbers and adjectives. In tears and fistbumps. In narrow superlatives and broad phrases. They are not us. They are not me.
Because let me tell you what I – we – really see. Long-time partners see beyond the honeymoon period. We see the ugliness carefully camouflaged by the beauty. We see the 10 defeats in Grand Slam finals. We see the backhand shanks. The overzealous half-court volleys. The horrid breakpoint conversion rate. We see the defensive returns to Marat Safin at Melbourne '05. We see the two-set leads blown to Jo-Wilfred Tsonga at Wimbledon '11 and Kevin Anderson at Wimbledon '18. We see the match points blown at consecutive US Opens. We see no World Tour Finals titles since 2011. We see his pain from problems past. We see his vulnerabilities because we are too vulnerable not to.
Most of all, we see Rafael Nadal. We see his shadow. We see the 33-year-old boy who might have fashioned the reds of the Spanish flag by wrapping it around his clay-crusted shoulders after each of his 11 French Open triumphs.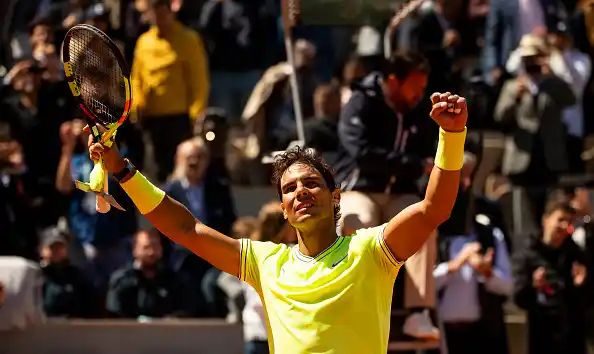 TPN/Getty Images
They say we have a Nadal-shaped hole in our hearts. They say he is a machine built precisely to destroy our flawed hero. They say he has smiled no more than 24 times in their 39 encounters against each other. They say he has defied his body. They say we detest his endurance and endure his grunts. They say he is a rival. But only a Federer fan truly visualizes Nadal. Only a Federer fan recognises the sound of his gut-busting effort. Only a Federer fan recognises the errant knee punching the air in sync with the fists. Only a Federer fan notices those tiny spheres of sweat escaping his headband and teasing his furrowed brow moments before he embarks upon a day-long second serve. Only a Federer fan sees, and envies, his audacity to chase down that extra ball all day long. Only a Federer fan can be astonished by his otherworldly allergy to unforced errors. Only a Federer fan can look at Nadal with simultaneous trepidation and care, frustration and awe, fear and respect, hope and hopelessness…love and hate.
Only a Federer fan can look at Nadal with simultaneous trepidation and care, frustration and awe, fear and respect, hope and hopelessness…love and hate.
We think of Nadal longer than anyone else. We observe and examine his loud nuances harder than anyone else's. Often subconsciously, we study and curse his game even between points, between meals, between relationships, akin to a mountaineer obsessively preparing to conquer his last of the seven summits. We see more than just superstitious court kinks and nervous bursts of energy. While looking for chinks in his armour, we locate hidden gems in his impenetrable shield. We can tell exactly when he will pull that cross-court backhand trigger. We can predict exactly when he will lure a player out wide to finish with a vicious inside-out forehand. We can sense that he serves against the momentum of his body rather than through it. We know exactly how he will pass an opponent that dares to rush the net. We know the trajectory of the ball that looks like a loopy mishit but drifts, almost inevitably, into the deepest and darkest corner of the deuce court. We can even predict the angle of a shot solely from the decibel level of his grunt.
We know that Nadal being off-balance is an ominous sign for his opponent. We conclude that every winner from his racket looks like a minor miracle because of his penchant of positioning himself as the underdog for each shot of the exchange except the final one. The romantic heartache of following an entire career is encapsulated, repeatedly and relentlessly, within the sequence of every rally. He looks on the verge of failing so often that we end up marvelling at his last-ditch desire to succeed. We watch closely, wondering which obscure corner of the stadium a fluffy yellow ball might magically materialise from.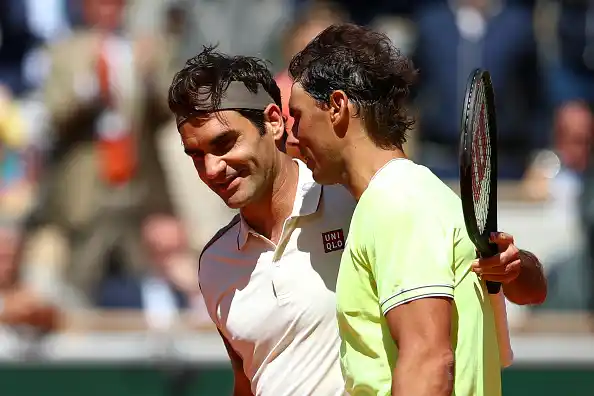 Julian Finney/Getty Images
We saw Nadal, clearer than ever, on Friday at Roland Garros. We saw how he turned the violent gusts of Parisian wind into his personal rhythm-dashing tornados. We saw that he spared only nine games to Federer's finest version of himself. We saw him retrieving and repelling, retreating and reforming. We saw that even when Federer looked to be the better player in a set, Nadal was the better competitor. We saw that look in his eye on the big points. We saw him everywhere, even when he was nowhere. We saw him win rather than our hero lose.
They said it is easy to be a Roger Federer fan. We say that only a Federer fan knows how Nadal is destined to be more than someone else's wound. We say that we are all, already, Nadal fans.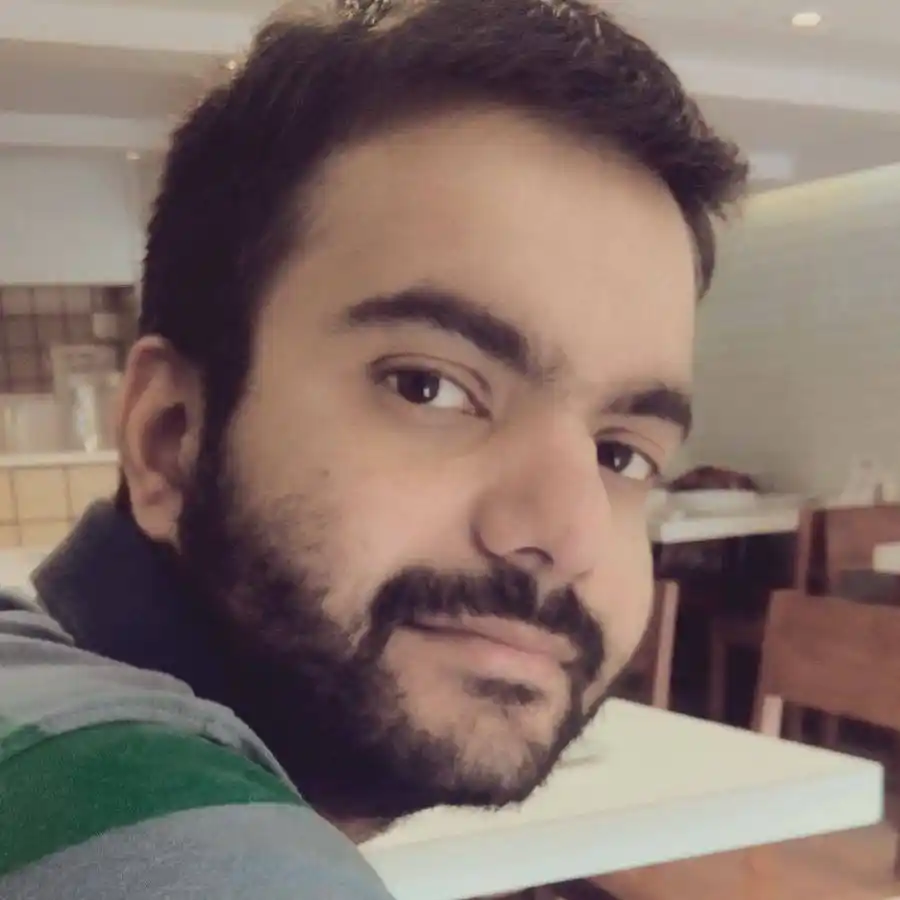 A film critic (Film Companion) and columnist (The Hindu), Rahul Desai writes about everything cinematic under Mumbai's hot sun. When he isn't writing, you can find him losing in Fantasy League Sports, or exploring obscure countries to identify locations of his favourite films.