It is a joy to watch innate talent weave its magic, and when that talent is paired with an underdog story like Afghanistan's and Rashid's, the tug of fan support cannot be denied.
The fourth Harry Potter novel, The Goblet of Fire, opens with Harry and the Weasleys attending the Quidditch World Cup final between favourites Ireland and underdogs Bulgaria. Asked to pick a winner, Harry predicts that Ireland will win the game, but the tournament's breakout sensation, the mercurial Bulgarian prodigy Viktor Krum will catch the Snitch, making him the game's most valuable player. That's exactly what happens – the underdogs lose, but their teenage sensation wins over the heart of the audience, cementing his place among the sport's greats.
Today, another clash of similar David vs Goliath proportions is taking place in Bangalore, and a real world Viktor Krum is preparing to fell the giant before him. The 19-year-old Afghan leg spinner Rashid Khan, who ended this year's IPL with the second-highest tally of wickets, is going to step onto the field with the hopes and aspirations of a war-torn nation riding on his shoulders.
Afghanistan will play their first ever international Test match against India today, a high water mark for the embattled nation that has nonetheless produced a cricket team that has gone from strength to strength in the last 24 months. Most recently, they whitewashed Bangladesh in a three-match T20 series last week, and once again, Rashid Khan was the man with the plan. With a steely focus that belied his teenage years, he defended nine runs in the last over of the last match of the series, ensuring his side won the tournament 3-0 and drawing praise from legends like Sachin Tendulkar and Harsha Bhogle. In fact, Rashid has been on such a tear that during the IPL, fans on Twitter began asking for him to be granted Indian citizenship! Unlike most conversations on Twitter, this one had some logic to it. If Rashid were an Indian, he could play so much more international cricket than he gets to for Afghanistan – but that's just wishful thinking. Instead, Rashid continues to proudly represent his home country, and today he is going to try and bowl out the Indian batsmen with mystifying googlies.
It's no secret that Afghanistan has seen some hard times as a nation in the last two decades, and this spirited ascendancy of their cricket team, fuelled by the brilliance of Rashid, is one of the few feel-good stories to come out of that troubled land. Making their Test debut against India, the highest ranked team in the world, is a moment of hard-won legitimacy.
In Quidditch, the Snitch is the most valuable of the five balls used in the game, and Viktor Krum catches it. For Rashid, the most prized scalps won't be available, as top batsmen Virat Kohli and Rohit Sharma are being rested for the match. I hope that doesn't dampen his appetite for victims one bit. It is a joy to watch innate talent weave its magic, and when paired with an underdog story like Afghanistan's and Rashid's, the tug of fan support is nigh on irresistible. It's like when Harry Potter knew Viktor Krum's team might lose the match, but believed in his talent anyway, and Krum delivered in style.
Over to you, Rashid Khan. You catch that Snitch today.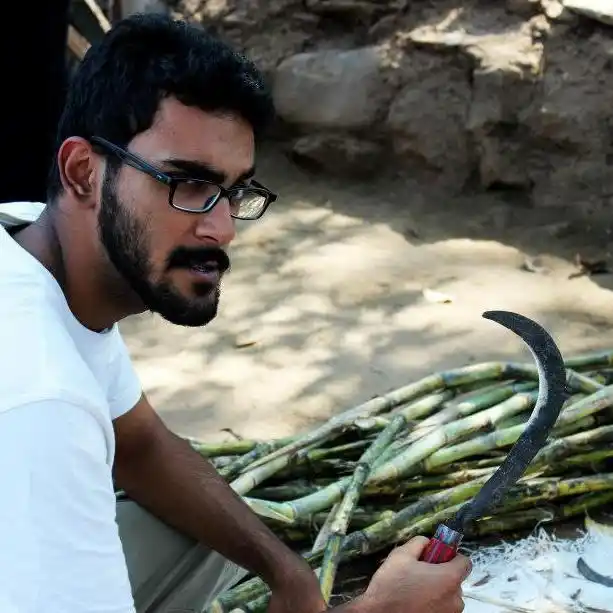 Dushyant Shekhawat really likes his mustache. He grew it himself. You can find him on Twitter at @SeriousDushyant.