Novak Djokovic has been a clown, he has been fragile, he has been gracious, he has been human. There is no way tennis could feel complete without Djokovic, who is now part of the triumvirate of fairytale returns alongside his rivals Rafael Nadal and Roger Federer.
Thirty-one-year-old Novak Djokovic has spent most of his professional tennis career trying to be liked.
He has been a clown: His early mimicry videos of Andy Roddick, Roger Federer, Rafael Nadal, and Maria Sharapova were a hoot, but they didn't go down too well with the high-profile "victims". He has been fragile: He retired midway through more matches than any two of his rivals combined. He has been gracious: You are likely to see him openly applauding opponents after losing a point, or climbing across the net to embrace one after a draining contest. He has been human: In victory and defeat, he is far more expressive on court than any of the game's modern legends.
And he has been a rampant winner: Thirteen Grand Slam titles in an era that accommodates arguably two of the greatest male tennis players of all time.
Fans have adored Federer; they have been in awe of Nadal. But Djokovic, for a generation fixated on the mythical aura of the grace vs grit narrative, has rarely ever transcended the essence of his nickname, "the Djoker". A disruptor of greatness, a maniacal madman simply destined to restore balance for the heck of it. Federer wore the crown of grace in 2003, Nadal snapped up the role of grit as a muddy teenager in 2005. By the time Djokovic mastered the art of being a champion, there was no sentimental space for a third protagonist in this binary cinematic universe.
As a result, every time he addressed the crowd in his jovial post-match interviews, one could sense in his tone an inherent urge to be accepted. "Don't forget I'm just a boy, standing in front of a stadium, asking her to love him."
The applause was visibly lighter when he lifted a trophy. He was almost made to feel apologetic when he routinely dismantled historical crowd favourites like Federer and Nadal. This happened repeatedly, especially during his record-breaking spells between 2011 and 2016, when he halted heartwarming fairytale comebacks – he broke Federer in no less than three major finals in 2014 and 2015, and humbled Nadal on his beloved Paris dirt. He was not dying a villain, but hoping to live long enough to become the hero.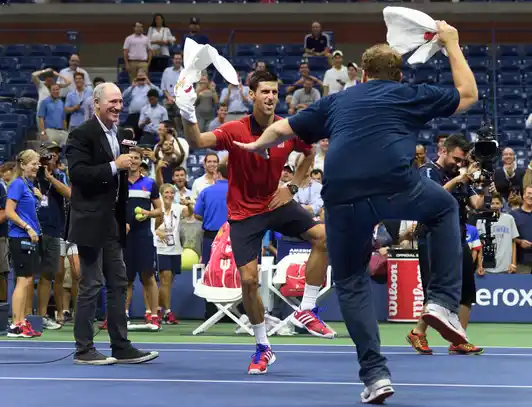 Novak Djokovic has always been a clown: His early mimicry videos of Andy Roddick, Roger Federer, Rafael Nadal, and Maria Sharapova were a hoot.

Image credit: Getty Images
Novak Djokovic had been everything, but he was yet to be nothing. He was yet to be a Nadal raging against the dying of physical light; a Federer warring against time, timidity, and barren spells; an Andy Murray lifting the crippling weight of national history and a creaky spine; or even a Stan Wawrinka subverting the classic journeyman narrative. For them, the conflict was external: Djokovic scarred Nadal, Nadal scarred Federer, everyone scarred Murray. But who could scar Djokovic?
The answer would soon be clear and difficult. It had to be internal. He would have to fashion his own original underdog drama. In M Night Shyamalan's superhero-origin story Unbreakable (2000), a physically brittle comic-book connoisseur named Mr Glass (Samuel L Jackson) goes about secretly masterminding plane crashes and train accidents to locate a counterpart he believes must exist: an "indestructible" security guard named David Dunn (Bruce Willis). Djokovic had to become his own Glass in order to pick up the pieces and stand resurrected.

And so, two years after waltzing into Wimbledon 2016 as an all-conquering prince, Novak Djokovic stumbled into Wimbledon 2018 a peerless pauper. He had become the one genre missing in his armour – a complex tragedy. He had lost everything, including his mind.
In these two years, he has borrowed story elements from each of his contemporaries: a failing body, a desperate surgery, a six-month injury layoff, a revolving door for coaches, a journeyman spirit, and an existential crisis. Federer fans started thinking of him when Nadal was winning; Nadal fans started looking closer at him for encouraging signs to stop Federer on faster courts. Suddenly, both sets recognised the importance of the role left vacant by the man they called Nole. He was not just a ruthless winning machine in his heyday; he was also the player who made their heroes mortal, and consequently, more lovable.
He made them underdogs, warriors, and victors, subject to the form he chose. He was, in the grand stage of Shakespearean sport, the unreliable narrator.
Without him writing the script, Federer and Nadal won six of the eight Grand Slams between them. They geared through second and third winds, until this month Djokovic borrowed the last of their theatrical elements – the comeback.
Two years after waltzing into Wimbledon 2016 as an all-conquering prince, Novak Djokovic stumbled into Wimbledon 2018 a peerless pauper.
Only he might have made us imagine the term "against all odds" in a run that saw him claim a fourth Wimbledon title and a thirteenth major overall. Only he might have made us believe that tennis needs him, in a run that saw him scar Nadal further in a resilient five-setter that brought back memories of Melbourne 2012. And only he might have made us declare that order has been restored, in a tournament that has virtually resented him for denying the divine Federer more than eight trophies.
It was inevitable. There was no way tennis would feel complete without Djokovic – the greatest returner the game has ever seen – completing the triumvirate of fairytale returns.
He was jeered during his third-round victory over British number one Kyle Edmund. There were gasps of shock when Nadal failed to convert any of the five break points against him in a marathon fifth set. There were punches of wild celebration when an inspirational Kevin Anderson staged a fight back in the third set of a one-sided Wimbledon final. Novak Djokovic was barely liked by a partisan crowd, even when he won each of his seven matches.
But he was loved, and missed, when he won the whole tournament on a balmy Sunday evening. All he had to do was look up to his box, where his three-year-old son Stefan screamed for his father. He didn't need to try anymore. It was, after all, the daddy of all comebacks.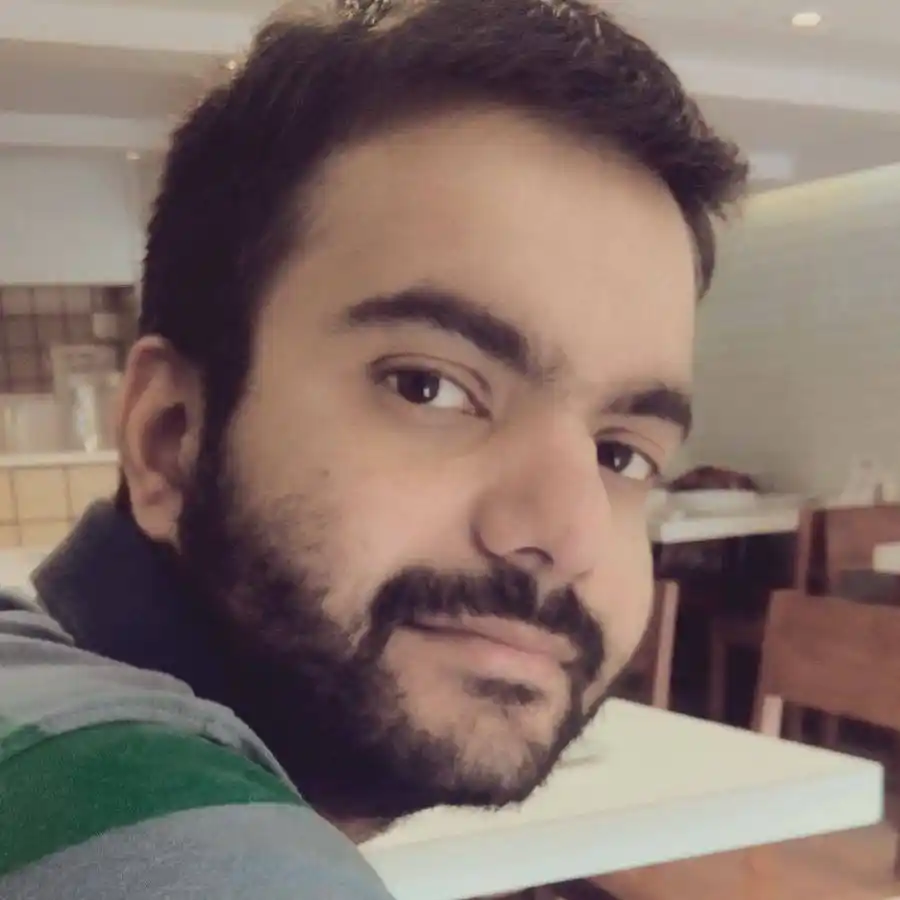 A film critic (Film Companion) and columnist (The Hindu), Rahul Desai writes about everything cinematic under Mumbai's hot sun. When he isn't writing, you can find him losing in Fantasy League Sports, or exploring obscure countries to identify locations of his favourite films.