IPL 2020 is officially the most competitive edition in the history of the tournament with more twists and turns than a K-serial. It is for the first time in the history of the tournament that all teams have won six games and the run-up to the playoffs has been thrilling.
The Indian Premier League has felt different without crowds, cheerleaders, and controversies. But that hasn't taken away the thrill of the game. In fact, IPL 2020 is officially the most competitive edition in the history of the tournament. It is for the first time that all teams have won six games. Even after 47 of the 56 league matches, no team had qualified for the playoffs.
Is this then the best IPL ever?
IPL 2020:

56 League matches
47 League matches completed

Still no one qualified for the playoffs

Best T20 League in the World for a reason 🔥

— Broken Cricket (@BrokenCricket) October 27, 2020
Analysts, cricketers, and commentators dub the IPL as the "most exciting T20 franchise league" in the world. But there is little data to back that claim. After Chennai Super Kings' (CSK) emphatic nine-wicket win over Kings XI Punjab, all teams have won six games for the first time in an IPL season. Rajasthan Royals finished bottom of the league with 12 points in IPL 2020. Last year, Sunrisers Hyderabad finished in fourth place and made it to the playoffs with 12 points. The competition has really heated up!
This year's IPL is so interesting that its not about only winning and getting points, my nephew is 10 years old and is considering NRR for SRH's qualification into playoffs, this is real cricket.

— Mitul (@R3Mitul) October 31, 2020
The past few days have helped cricket fans brush up their permutations and combinations chapter from sixth grade. With every result, the table was significantly changing and there were more twists and turns in the tournament than a K-serial. Before last night's game between Delhi Capitals (DC) and Royal Challengers Bangalore (RCB), three slots for the playoffs were still open. Delhi Capitals won, but a close game ensured that RCB got through as well, flooding the internet with angry memes from KKR fans.
KKR fans to RCB and DC: pic.twitter.com/OXq4TmkBcK

— TheWhiteWalker (@Tauseef12356591) November 2, 2020
#IPL2020
Kkr Fans rn : pic.twitter.com/teeoq4Q7s1

— Rajeev Hitman 🇮🇳 (@Hmka_join_krlo) November 2, 2020
After DC's win, one slot still remains open as the last league stage match is set to take place between the Mumbai Indians and Sunrisers Hyderabad (SRH). A Hyderabad win would ensure three teams end up at 14 points and it will come down to the net run rate (NRR). Time to get the calculators out!
The @IPL situation now:#RCBvsDC #MIvsSRH
Note: Not sure what happens when NRR is the same.😂 pic.twitter.com/VTwXk5DkE6

— Jeevan Bordoloi (@jj_tins) November 2, 2020
Trying to figure out how net run rate works in cricket and my head is frazzled pic.twitter.com/StEt5W2oHZ

— 🐴y (@Tom_Horswood) November 2, 2020
In a twist of irony, KKR fans will be supporting bitter rivals Mumbai Indians today. An MI win ensures KKR bags the fourth place. An SRH win will most certainly knock out KKR from the tournament. This IPL has even brought rivals together.
#MIvsSRH match today. #IPL2020

KKR fans to MI :- pic.twitter.com/a9ae3Bpb3X

— Omkar Inamdar (@omkarinamdarr) November 3, 2020
IPL 2020 has been brilliant not only because of the cut-throat competition but also the quality of cricket has been topnotch. Young Indian players like Ishan Kishan, Kartik Tyagi, Devdutt Padikkal have risen to the occasion in pressure moments and players like Shreyas Iyer and KL Rahul have had decent stints captaining their sides. Veterans like Chris Gayle and AB de Villiers have lit up the occasion once again with some breathtaking performances.
Runs have flowed, wickets have tumbled, catches have been dropped, and multiple games have gone down to the super over. It truly has been the best IPL in history, and it's far from over.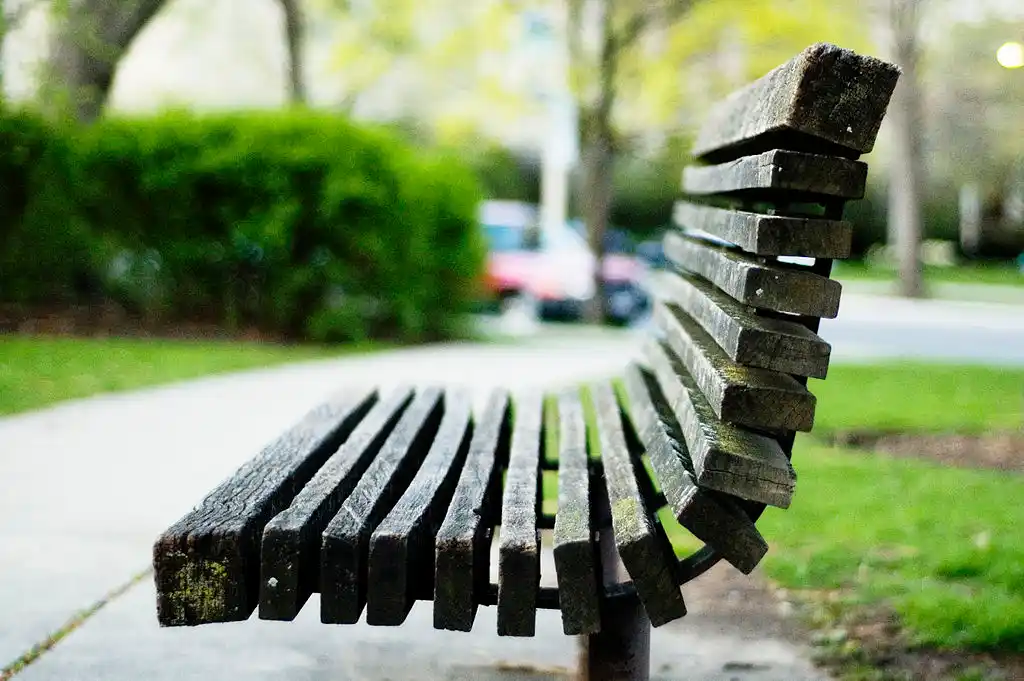 The Arré bench delivers stories that mattress. It hasn't achieved much sofar. But it's getting bedder.