"No matter how bad it gets, we will always come back stronger." Nike just does it again with a new ad that's left the world awestruck with it's god-level editing and a powerful message.
The power of sport to transport millions into a state of rapture defies description. In 2020, as the coronavirus deprived the world of the thrill of that indescribable elation, the loss was felt deeply. But the human instinct to root for the underdog, or support a team even after they lose a final – the same instinct that underpins so much of the drama in sports – tells us that hardships are in place for us to overcome. And that includes this pandemic. That's the hopeful message conveyed by the latest Nike commercial, currently winning over the internet for masterful editing work as breathtaking as any comparable work in cinema.
Nothing can stop what we can do together. You can't stop sport. Because #YouCantStopUs.

Join Us | https://t.co/fQUWzDVH3q pic.twitter.com/YAig7FIL6G

— Nike (@Nike) July 30, 2020
Simply titled "You Can't Stop Us", the ad is not just a promotional video for a brand, but a stirring statement of intent for millions. Of course, the pandemic is the big, bad hurdle that needs to be overcome, but the ad also acknowledges sport's radical ability to spark conversations and ignite change. A recent example, that's also highlighted in the video, involves the kneeling protest of American football player Colin Kaepernick. Kaepernick's decision to protest racial injustices in the US by kneeling during the national anthem while it was being played before matches in 2016 was a forerunner of the massive Black Lives Matter protests seen across the globe in 2020. Many other factors and activists contributed to raising awareness, but Kaepernick's actions also revived the possibility that sport could be an agent of social change.
New Nike spot narrated by @mPinoe and staring a ton of Nike athelets is really dope. Continues the "You Can't Stop Us" theme and looks incredible.
The ad highlights the power of sport and how it has the ability to bring us together and invite change.

— Jacques Slade (@kustoo) July 30, 2020
Change – for the better – is the underlying philosophy of "You Can't Stop Us". FIFA World Cup winner Megan Rapinoe's voiceover promises, "We know things won't always go our way, but whatever happens, we'll find our way. And when things aren't fair, we'll come together for change." Be it on the sporting fields of the world, or any other arena.
.@WiedenKennedy editors sifted through thousands of clips to create You Can't Stop Us, a split screen ad for @Nike which celebrates the unifying power of sport https://t.co/DMttBMZA9k pic.twitter.com/9r6v9quFrF

— Creative Review (@CreativeReview) July 31, 2020
The ad is drawing almost universal praise, and for good reason. The internet is bowled over.
And @Nike just raised the bar. What a commercial. https://t.co/gRgOyKCZNu

— Rahul Bose (@RahulBose1) July 31, 2020
The Academy: Here's a montage of some of the greatest Hollywood movie dialogues to inspire you during the pandemic.

Nike: Hold my beer. pic.twitter.com/di0HZBiaUk

— Aniruddha Guha (@AniGuha) July 31, 2020
I kneel before the folks who put this together for @nike pic.twitter.com/1PC7PULKXS

— Bradley P. Moss (@BradMossEsq) July 30, 2020
Entire books could be written about this 4 second clip from the new nike ad pic.twitter.com/dIadAMlfde

— Brendan Fraser Crane (@bf_crane) July 30, 2020
the new Nike ad is a work of art!pic.twitter.com/Tikvgq2dah

— Godwin Josiah (@_godwinjosiah) July 30, 2020
It also features the Indian women's cricket team.
Interestingly the Nike Ad chooses to feature the Indian Women's Cricket team. Nice 🙂 pic.twitter.com/lGAm1FbBSE

— Gabbbar (@GabbbarSingh) July 31, 2020
At a bleak time in history, a hopeful message is something everybody needs to hear.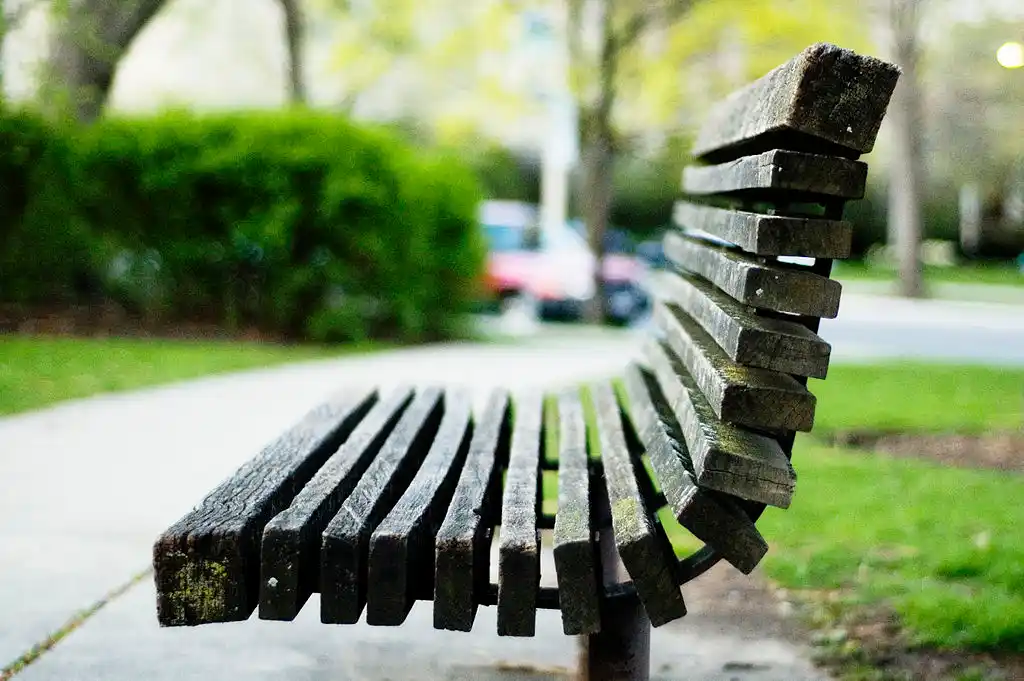 The Arré bench delivers stories that mattress. It hasn't achieved much sofar. But it's getting bedder.