Let's not script a farewell for MS Dhoni. He knows better than anybody else when it's time to call it a day.
It's been a week of ups and downs in Indian cricket. While a Delhi boy "gedi-ied" his way onto the pitch in the middle of a Ranji Trophy match, New Zealand levelled the T20 series with an emphatic victory on a pitch as flat as Ranveer Singh's abdomen. Nobody has had a more see-sawing week than Mahendra Singh Dhoni who lapped up applause when Nehra ji's career breathed its last but was the subject of brickbats after he played an uncharacteristic innings in the second game, looking willfully distraught while he was at it.
In the first match though, MS Dhoni played like the "Dhoni" we've all come to know, the man who can keep his cool under pressure. He stabilised a toppling top order and then took on the mantle of an able mentor when it came to taking decisions on the field that were out of Virat Kohli's comprehension. He snuck in an unbeaten innings which seemed like a perfect throwback to the agricultural bat swinging mayhem from the early 2000s.
The man, as the media reported, has matured like a rich, smoky single malt, and the icy countenance on his salt-pepper stubbled face suggests the same.
MS Dhoni walked off the field unceremoniously in the second match of the series, with grey skies overhead, doing something that he'd almost never done – played out a painfully boring innings, where he looked like a fish out of water. Cricket is slowly becoming a young man's game and nobody knows it better than Nehra ji and Dhoni. Watching Dhoni bat that evening was akin to slowly peeling a Band-Aid off a bruise and pinching it at the same time just to endure further pain. At least, that is what news establishments would like you to believe. "The end of Dhoni" and "Has Dhoni lost his Midas touch?" passed off for headlines soon after and the chakna commentators of Indian cricket spewed venom and caution in equal measure. But as always, we speak too soon.
In his early days, when he swung the bat like an axe and murdered balls pitched at a good length, Dhoni unknowingly became the symbol of defiance that millions in small-town India dream of becoming some day. He became a Manmohan Desai hero on the pitch, who stood tall against a culture of urban privilege that ruled the sport. He was the voice of the marginalised, with blonde streaks of course. This is precisely the stuff films are made of, and rather ironically, he is perhaps one of the only few sportspersons who've had biopics made on them long before they retire.
In sports, more than in films, the craft as it were, evolves faster than our players sometimes can cope with.
Today, the aura of Dhoni is something that resembles that of Tendulkar's toward the latter half of his career. There is reverence but also some sort of mob sentimentality against anybody who argues against him. Dhoni and his fans share a special bond of unquestioning faith we Indians reserve for babas, UPSC exams, and Smriti Irani. But fascist fanfare aside, sport in its essence is a great leveller, and longevity in sport is a matter of the mind over anything else, as a genius from the Alps called Federer would tell you.
Across physically intensive sports such as athletics, tennis, or football, the eventual fatigue is an immediate realisation but the calamity that cricket has been cursed with, is its multiplicity of technicalities and departments. Chris Gayle can continue to bat like a boss even with a terrible back spasm only because his flamboyant game isn't affected by the loss of his flexibility. As Nana Patekar says when he reprimands his son seeing him field in a game of gully cricket in Taxi No. 9211, "Bola tha na Tendulkar banne ka, Kaif nahin banne ka!" In a game comprising three varied disciplines, mastery in one is often more than enough when it comes to prolonging your career.
Then calling time on a career is exactly like deciding to end a long overdrawn relationship – there is no right time to do so. In a country where films run for 25 years and soaps last for more than a thousand episodes, our actors need to keep up appearances until they eventually dismantle neatly into a pile of wrinkles and dust. Similarly, our cricketers are often made to play on well after they've crossed their expiry date. Kapil Dev played at least three more years after he'd passed his prime, just to get to the world record for the most accumulated wickets across formats. Our priorities might vary, but not spitting out a chewing gum until all that's left of it is a ball of rubber and plaque, is still an innately Indian thing to do.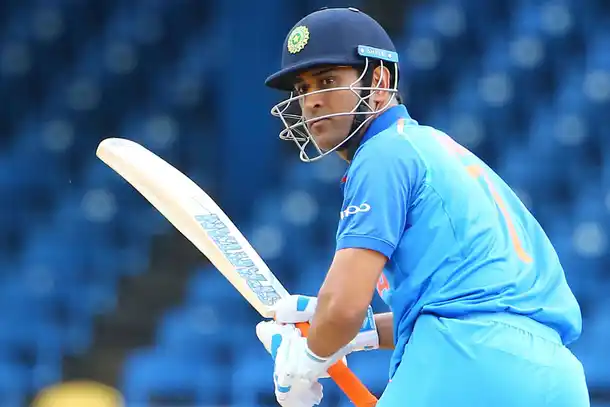 MS Dhoni played like the "Dhoni" we've all come to know, the man who can keep his cool under pressure.
(Ashley Allen / Getty Images)
But must we do the same with our actors and sportspersons? "You die a hero or live long enough to see yourself become the villain." Before Nolan could have imagined these words, Rajesh Khanna was living them. Bollywood's first superstar – the man whose overall popularity at the time was miles ahead of the Khans of today – succumbed to the pressures that his stardom demanded of him. As soon as a new star in the "Angry Young Man" of Zanjeer was born, the older compadre turned into a failing shadow of himself. Amitabh Bachchan met a similar fate when he played a sidekick to "Chote Miyan" Govinda.
In sports, more than in films, the craft evolves faster than our players sometimes can cope with. Ganguly and Sehwag realised this when they were dropped, thrown a line, and then put out of contention almost naturally. The same, at some stage, might be accrued to Yuvraj Singh who has many a time championed the art of resilience himself. When it comes to Dhoni, how do we know when it's time to let go?
The script for perfect exits does not exist. Or perhaps it does if it is scripted. Before Sachin's big farewell, no player had a series organised specifically for him, against the worst Test-playing nation of the time only so that fans, TV channels, advertisers, and the news media could bid adieu after one monstrous orgasm. We tried so hard to write Sachin the perfect climax that others grew envious. Sehwag and Chanderpaul, both greats in their own accord, expressed dismay at not being given a farewell match.  
But Dhoni is not like Sachin. He's like Federer and Usain Bolt – athletes who know better than anybody else when it's time to call it a day. Dhoni and Dravid have shown us, when they announced their Test retirement, that there's a gentle joy in a bow and exit than the spectacle of a circus-like farewell. Dhoni, the leader, always faded into the background when his teams lifted the trophy, and Dhoni, I suppose, would still do the same when the exit bells toll in his head. As fans, administrators, and broadcasters, our duty is to ensure that such a pivotal cricketer isn't given an unfair run when in bad form or a harsh termination when all else collapses around Kohli. We must not lead the Jharkhandi Rockishtaar to jump before he's pushed, like we do with everyone we idolise and admire. We must trust Mahi to know pretty well what Jim Morrison meant when he sang, "When the music's over, turn out the lights."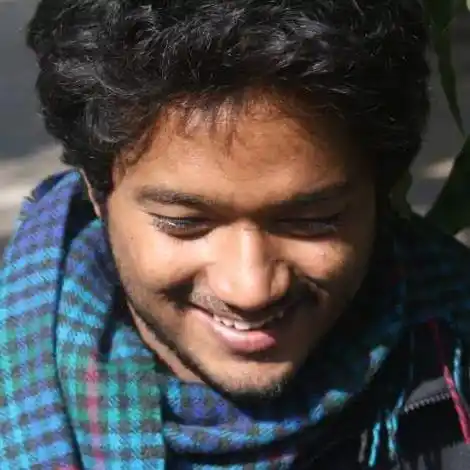 Anahad is the fourth most recognisable Odia after Biswa, Biswapati and Satapathy. He sold his kidney to get into college and every word you read gives him a grain of rice. Be Kind.