Virat Kohli congratulated Mithali Raj by posting a picture of Punam Raut. In its brief life on social media, the post became a metaphor of our attitude toward woman athletes.
Once again, an Indian player holds the top ranking while setting pioneering records in cricket. Proving that cricket isn't just a "ball" game, Mithali Raj, Indian women's team skipper and veteran batswoman, became the first player to cross the 6,000-run mark in ODI matches. Mithali Raj was in fine form; the media and Twitter showered her with adulation worthy of Caesar's triumphs. Some likened her to a superhero, and others wrote lengthy paeans to her skill and brilliance. For a minute, everything seemed perfect, and it appeared as if it was finally time for the Indian women's team to get their long overdue share of the spotlight.
And then, Virat Kohli joined the conversation.
Mithali's counterpart in the men's team lined up to congratulate the women's captain on her achievement, with a photo of her punching through cover. Except, the sportswoman in the picture wasn't Mithali Raj; it was prolific batswoman Punam Raut. (Imagine confusing Kohli for Rohit Sharma!)
The post was obviously taken down, but in its brief life on social media, it became a metaphor of our attitude toward woman athletes. Virat Kohli could step out of his house and it would make news – but women cricketers and sportswomen exist on the peripheries of our testosterone-addled vision, having to work 20 times harder to really be catapulted into our line of sight. When they occasionally break through – like Dipa Karmakar or PV Sindhu – it is on the back of achievements that are that much more exceptional. And when the excitement around that dies down, it's back to status quo, back to being blindsided.
But why mope about this when we're quite happy to throw around phrases that undermine any female participation in sport?
"You throw like a girl!"
"Leave it to the big boys."
"Don't send a woman to do a man's job."
If you're a woman sports star, the only thing that you can be assured of is that everything except your performance will draw attention.
Women are oddities and anomalies; at best, out-of-place curiosities that elicit more scepticism than respect. There's a reason Kohli and his social media team didn't spot their mistake before posting – not many in the country could place a member of the women's team in a crowd.
But there's a cold comfort in knowing that this lack of recognition isn't unique to Indian women's cricket. The Australian women's team is a favourite in the ongoing World Cup, and features some of the world's best players like Meg Lanning, but they recently received a wave of undeserved attention.
A video of a bevy of beauties disembarking from a bus while dressed to the nines began to circulate and someone on the internet declared that the fleet of models on the bus was the Australian cricket team arriving in London for the international tournament. The rest of the web rode that all the way to alt-fact heaven. In fact, the video did not feature a single member of the Aussie team, and you'd learn that only by trawling the bowels of Reddit. A squad of 11 accomplished, talented women were casually misrepresented without a single thought, and hardly anybody noticed.
If you're a woman sports star, the only thing that you can be assured of is that everything except your performance will draw attention. There was much ado about Mithali Raj reading a book before she went out there to bat and set some record. Maria Sharapova is consistently counted among the best tennis players on the pro circuit, but throughout her career, she's faced ridicule for the grunts and shrieks of exertion she emits on the court. Another gifted tennis star, Amelie Mauresmo, endured taunts and jibes about her masculine appearance and homosexuality throughout her playing days, until the day she gave her haters the middle finger and retired as World No 1.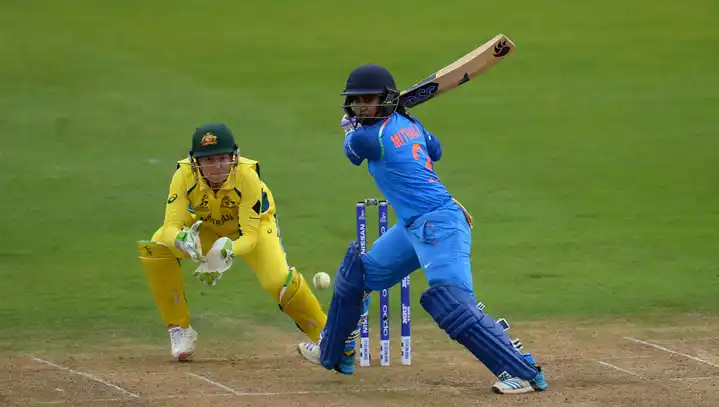 Mithali Raj, Captain of India bats during the ICC Women's World Cup 2017 match between Australia and India at The County Ground on July 12, 2017 in Bristol, England.

Harry Trump-IDI / Getty Images
In the world of competitive sports, female athletes are women first. Just think about the patronising way most official sports governing bodies tweak the rules for the women's version of the game. This World Cup has been advertised as "bigger and better encouragement for the growth of women's cricket over the years" by the ICC and even though bifurcating the men's and women's World Cup into separate calendar events is idealistic, the administration's attitude does sound woefully patronising. In cricket, Test matches last four days. In tennis, games are decided in three sets, not five. In basketball, the three-point line for women is closer to the basket than it is for the men.
Someone please build a time machine so that the gentlemen who formulated these rules can visit us in 2017 and see Serena Williams win the Australian Open while in the first trimester of her pregnancy. Show them Mithali Raj scoring seven 50s on the trot and ask them if they think she can't play a five-day Test match. As veteran sports writer Sharda Ugra wrote, "Every woman athlete in India emerges a conquistadora of her personal empire created out of both network and minefield of family, neighbourhood, community, and peer group. She stands on the shoulders of goddesses who preceded her and in my generation the lineage has stretched from Usha to Anju, Aparna, Anjali, Suma, Sania, Saina, Mithali, Rani, Mary, Sindhu, Geeta, Sakshi, Dipa."
For these women have put in a Herculean effort – not merely for themselves but for the women who will fill up the ranks in the generations to come. Is it really that difficult to offer them a spot of personal glory, alongside our pantheon of Sachin Tendulkars and Vijender Singhs?
Until then, can someone please show Kohli's handlers what Mithali actually looks like?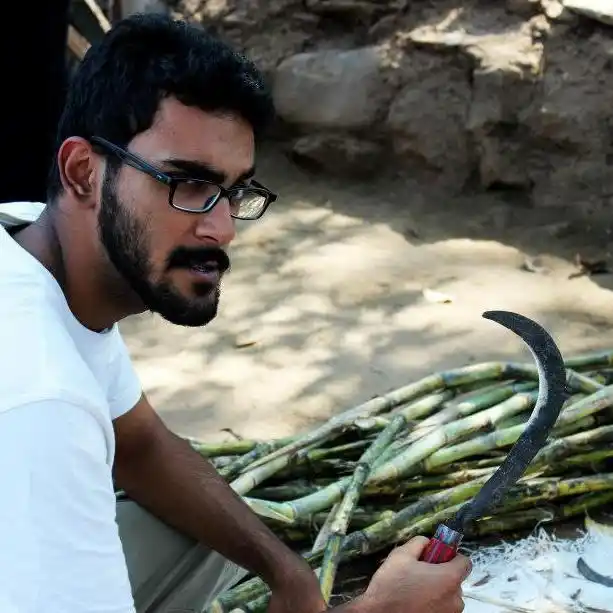 Dushyant Shekhawat really likes his mustache. He grew it himself. You can find him on Twitter at @SeriousDushyant.