Virat Kohli-Rohit Sharma or Jasprit Bumrah-Mohammed Shami, who will be India's Sakht Jodi in the T20 series against New Zealand?
You're going to need 20-20 vision to read this sentence: 2020 is the year of the T20 World Cup, and India will continue its preparation in the fast-food format of the sport against T20 nemesis New Zealand. Much like Rahul Gandhi against Narendra Modi, India has struggled against New Zealand in the format, winning only three out of 11 matches. However, India has hit form and gotten its mojo back recently after beating Sri Lanka and a comeback series win over Australia. The team will be confident yet nervous heading to New Zealand, like Rohit Shetty before the release of a Golmaal film. We look at the three major factors that will be key for India to trump New Zealand in the upcoming series:
The Kohli-Sharma Dominance 
India has been able to knock out opponents with sheer batting prowess, and central to that strategy are King Kohli and The Hitman. In Kohli and Sharma, India has two of the best short-format batsmen the country has ever boasted of. And unlike Mumbai's mercury, they are in the middle of a hot streak.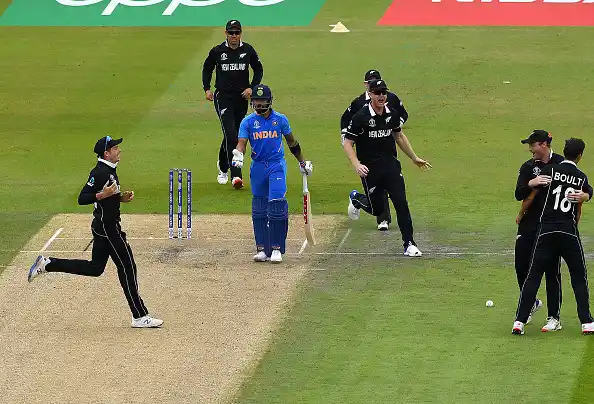 Trent Boult of New Zealand appeals successfully for the wicket of Virat Kohli of India during the Semi-Final match of the ICC Cricket World Cup 2019 between India and New Zealand at Old Trafford on July 10, 2019 in Manchester, England.

Clive Mason/Getty Images
Sharma ji ka ladka has lived up to the overachieving stereotype, amassing more ODI runs than the captain in 2019. Everytime he gets a decent start, there's an inevitability that he's going to get big runs, and he rarely disappoints (unlike that Game of Thrones finale). King Kohli has cemented his legacy as the master of the chase, the man whose brain works like a chess grandmaster during the endgame. Sharma and Kohli eat bowling line-ups for breakfast and score centuries for fun. Having spent so much time out in the middle together, their jodi could well win a Filmfare award anytime soon. 
KL Rahul is a Keeper 
When India had a vacant opening slot, KL Rahul made it his own. When Sharma and Shikhar Dhawan were back, Rahul delivered from Number 3. He has also made valuable contributions from Numbers 4, 5, and 6. When Rishabh Pant had a concussion injury, Rahul kept wickets. Perhaps in his free time, he can also be India's Finance Minister and fix the economy, or find solutions to climate change.
KL Rahul has seen a meteoric rise in the shorter formats, and he seems to be a utility player who can deliver in multiple roles as well as different batting positions.
KL Rahul has seen a meteoric rise in the shorter formats, and he seems to be a utility player who can deliver in multiple roles as well as different batting positions. He has not put a foot wrong since that Koffee with Karan episode (you know the one) with his BFF Hardik Pandya. He has quietly delivered and dominated with the bat, making him a crucial cog in this Indian machine. With the middle order totterring like India's economy, India's hope in New Zealand could well rest with Rohit, KL, and Kohli.
Shami the Superman
With Jasprit Bumrah trying to settle in after a long injury layoff, Bhuvneshwar Kumar out injured, and the rest of the bowling attack only slightly older than Taimur Ali Khan, the responsibility of spearheading the pace attack has fallen on the broad shoulders of Mohammed Shami.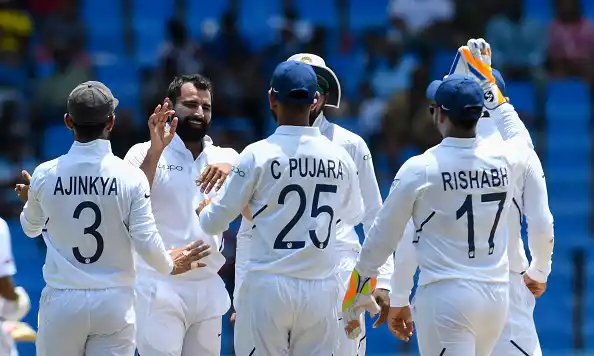 Mohammed Shami (C) of India celebrates the dismissal of John Campbell of West Indies during day 2 of the 1st Test between West Indies and India at Vivian Richards Cricket Stadium in North Sound, Antigua and Barbuda, on August 23, 2019.

Randy Brooks / AFP
Shami has delivered, decimating lower orders with pinpointed yorkers whose accuracy would make a pro-PUBG player jealous. Along with death and taxes, Shami knocking out batsmen like bowling pins at the end of an innings is the only other certainty in life. Shami could well be India's trump card with the white ball against that daunting Kiwi batting order.
India's top three against the lethal Kiwi pace attack and Bumrah-Shami against the Kiwi top four could be the two defining contests in the series. The naya Little Master Prithvi Shaw has been called up as a replacement for Shikhar Dhawan and could well announce himself on the big stage. Given that the T20 World Cup is just around the corner, India will want to break the Kiwi jinx and come back home with a series victory. They certainly have the team, and ripe form to pull it off.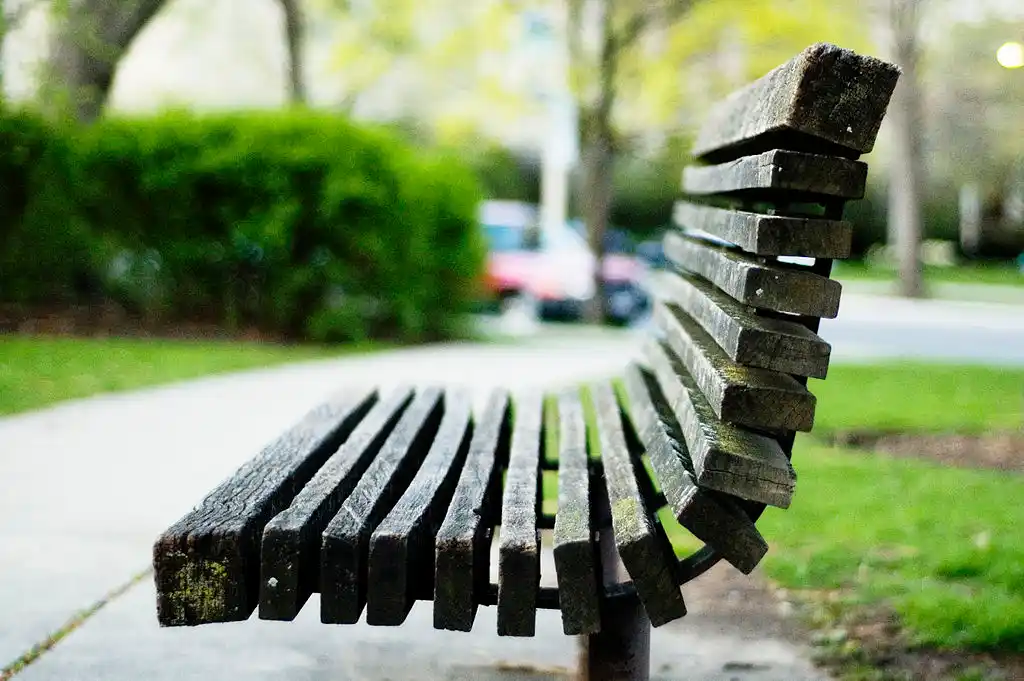 The Arré bench delivers stories that mattress. It hasn't achieved much sofar. But it's getting bedder.