The Little Master had an illustrious international career that spanned 24 years. As Sachin Tendulkar turns 47, we look at five surprising moments from his career. For instance, did you know he was too young to drink when he won the first Man of the Match prize?
"Beneath the helmet, under that unruly curly hair, inside the cranium, there is something we don't know, something beyond scientific measure. Something that allows him to soar, to roam a territory of sport that, forget us, even those who are gifted enough to play alongside him cannot even fathom. When he goes out to bat, people switch on their television sets and switch off their lives," wrote BBC Sport about Sachin Tendulkar.
The Little Master had an illustrious international career that spanned 24 years and he has been in the public eye even longer. As Sachin turns 47, we look at five surprising moments from his career, amid thrashing bowlers all over the park and foxing accomplished batsmen with his modest leg spinners.
The Boy Who Was Too Young To Drink
Every cricketer dreams of his first Man of the Match prize. For Sachin Tendulkar, that moment arrived at Old Trafford where he scored an unbeaten 119 and played out time in a game where India were struggling. However, there was a twist in the tale as the organisers had not thought of a scenario where the recipient of the award would be underage. British rules at the time didn't permit those under-18 to drink, and thus, Sachin was awarded a bottle of magnum champagne that he was not allowed to open. Sachin later opened the bottle at his daughter Sara's first birthday party in 1998.
Sachin Tendulkar with his first ever Man of the Match Award "Champagne" ! pic.twitter.com/siwjuY2gCe

— Akash RS🇮🇳 (@ViratBomB) September 13, 2016
"That" Declaration At 194
Sachin is known to be calm as a cucumber but even the great man once lost his cool, when stand-in captain Rahul Dravid declared the innings with Tendulkar batting on 194 against Pakistan in Multan. Sachin wrote in his autobiography about the anger and shock he felt by the decision which "did not make any sense". He told Dravid  to "leave him alone" so that he could come to terms with his disappointment of missing out on a double century. That moment is etched in cricketing history and is still the subject of memes and jokes in popular culture.
*Sachin playing at 194*

*Dravid declares the inning*

Sachin : pic.twitter.com/DgWamQiyna

— B🅰️rle-G 🇮🇳 (@17_Lame) April 8, 2020
Batsmen. Bowler. Fielder. Captain. Singer?
Beyond the cricket field, Sachin is passionate about food, cooking and cars but the master blaster took everyone by surprise when he made his singing debut alongside Sonu Nigam. The song "Cricket Wali Beat" was recorded for the launch of his digital application "100 MB" and has almost six millions views on YouTube! Now we're not going to go into the nitty gritties of the actual song, let's just say the most beautiful sound is the one that came out of Sachin Tendulkar's straight drive.
2 legends @sachin_rt & @sonunigam come together to create this amazing new track Cricket Wali Beat. @100MasterBlastrhttps://t.co/JPEx94xNOd pic.twitter.com/yMjEIMZuSd

— One Digital Ent. (@OneDigitalEnt) April 3, 2017
When Sachin Cried
Never one to often show emotion in public, tears got better of Sachin Tendulkar during the presentation ceremony for Sourav Ganguly's last test match. The little master was seen crying on camera as Ganguly tried to console him. The master blaster left a message in Bengali for Ganguly which roughly translates to, "Hey buddy, where are you going? I will miss you. Keep smiling." Partners on the pitch, Sachin-Dada remain lifelong friends off it.
The Man Who Knows His Vada Pav
Sachin's love for vada pav is no secret. He's even tweeted his routine, saying "I like my Vada Pav with red chutney, very little green chutney & some imli chutney to make the combination even better." He has often proclaimed his love for the Shivaji Park vada pav in various interviews over the years, and Gaurav Kapur put it to test, when the Little Master showed up on Breakfast With Champions. Kapur tried to fox Sachin by presenting him a vada pav and claiming it was from the iconic Shivaji Park location. All it took for Sachin was one bite, to call out the fraud. The man certainly knows his vada pavs.
Sachin calling out the "Shivaji Park vada pav" is my favorite moment of this episode. Well done Gaurav Kapur!https://t.co/zGWBDCh9c6 https://t.co/zGWBDCh9c6

— Daniel Fernandes (@absolutelydanny) May 11, 2018
Sachin Tendulkar graced our lives with moments both on and off the field, that fans will never forget. As Peter Roebuck once proclaimed, "This genius can stop time in India."
Happy Birthday Little Master, hope you have a wonderful time!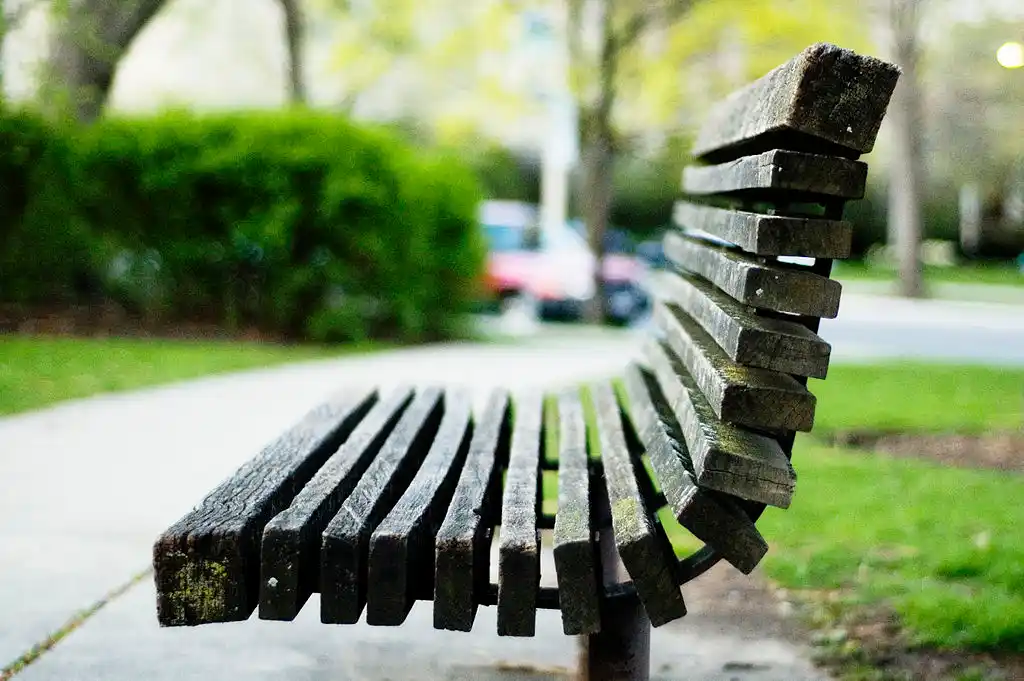 The Arré bench delivers stories that mattress. It hasn't achieved much sofar. But it's getting bedder.