What's a good IPL game without a super over and a controversy? The Delhi Capitals vs Kings XI match gave us both. Chris Jordan got a short-run decision from the umpire and this "umpiring error" left fans seething.
"We live in unprecedented times." It is something that is asserted every few hours, by politicians, news anchors, and "experts". They remind us of our "new reality", the dystopia, where people are walking around in masks and face shields, sporting events and award shows are held without an audience and with canned applause. However, the Indian Premier League is back and one thing that hasn't changed is our addiction to cricket. The second match featuring the Delhi Capitals and Kings XI Punjab was a nailbiter that went into a super over. Some blamed the "umpiring", others claimed the match was "fixed", the complaining continued but few stopped watching.
Finally, some "normalcy" is back in our lives. Thank you for the IPL, nature is healing.
That SUPER OVER victory for the @DelhiCapitals #Dream11IPL #DCvKXIP pic.twitter.com/5qC8qmFLcA

— IndianPremierLeague (@IPL) September 20, 2020
The match between the Delhi Capital and Kings XI Punjab had everything that we have come to associate with the IPL over the years. Just like every year, there was hope among DC and Kings XI fans that this year will be "different" and they will end up in the top two, a cute optimism also being shared by RCB fans.
Prediction no 2 : There will be new winner this IPL

Delhi/ KXIP/ RCB.

— . (@aiyazahmed08) September 12, 2020
Then, there were random shots of Preity Zinta being circulated during the game yet again.
Preity Zinta is the cutest bollywood actress ever🤤🤤 and you can't change my mind . #DCvKXIP pic.twitter.com/ZDc2T7PH54

— Vaibhav (@akhand_vella) September 20, 2020
The game seemed to be going dud with the Delhi Capitals reeling at 96-6 but the IPL is about three things – entertainment, entertainment, entertainment. And much of it was provided by a 21 ball 53 by Marcus Stoinis. Delhi put on a respectable 157 on the board.
#DelhiCapitals – 96-6.

Kl rahul – we can stop them early.

Marcus stoinis – pic.twitter.com/UCiKOhYIZ3

— Pran Saxena (@saxenastic) September 20, 2020
Kings XI got off to a terrible start (as they always do) but just when everyone thought it was over, the IPL managed to do the most IPL thing ever. Mayank Agarwal seemed to have snatched victory from the jaws of defeat, with a brilliant 60 ball 89. Why were we still watching after Kings XI were 55/5? Because we know, IPL mein kuch bhi ho sakta hai.
Mayank Agarwal tonight:

First 39 balls: 38 runs.
Last 21 balls: 51 runs.

•One of the finest knock under pressure by him, deserved to taste the victory the way he performed.@mayankcricket @DelhiCapitals @lionsdenkxip pic.twitter.com/HKDmv3Rcss

— Sidhant Kashyap 🇮🇳 (@Sidhant744) September 21, 2020
And what is a good IPL game without a juicy controversy? Boom, we had one of those too, with Chris Jordan getting a short-run decision from the umpire. Falsely, obvs.
I don't agree with the man of the match choice . The umpire who gave this short run should have been man of the match.
Short Run nahin tha. And that was the difference. #DCvKXIP pic.twitter.com/7u7KKJXCLb

— Virender Sehwag (@virendersehwag) September 20, 2020
Everyone weighed in.
I travelled enthusiastically during a pandemic,did 6 days of Quarantine & 5covid tests with a smile but that one Short Run hit me hard. What's the point of technology if it cannot be used? It's time @BCCI introduces new rules.This cannot happen every year. #DCvKXIP @lionsdenkxip https://t.co/uNMXFJYfpe

— Preity G Zinta (@realpreityzinta) September 21, 2020
The match went into the super over and the "scripted" jokes were back. Along with the customary "yaar sab fixed hai" comments on WhatsApp groups.
Movie Script writers watching IPL matches#IPL2020 pic.twitter.com/Mywd6N3U9n

— Right Arm Over (@RightArmOver_) September 20, 2020
In the end, it was a Kagiso Rabada special in the super over that won the game for the Delhi Capitals after twists and turns that put a K-serial plot to shame. But that's the beauty of the IPL, that is why we all tune in.
Name a better bowler than Kagiso Rabada in Super Overs. We'll wait ⬇️#DCvKXIP #Dream11IPL #IPL2020 #YehHaiNayiDilli pic.twitter.com/XD1tmBJfON

— Stoinis And KG Fan Account (@DelhiCapitals) September 20, 2020
Thank you IPL, for bringing back familiarity in our lives. Gosh, you have been missed.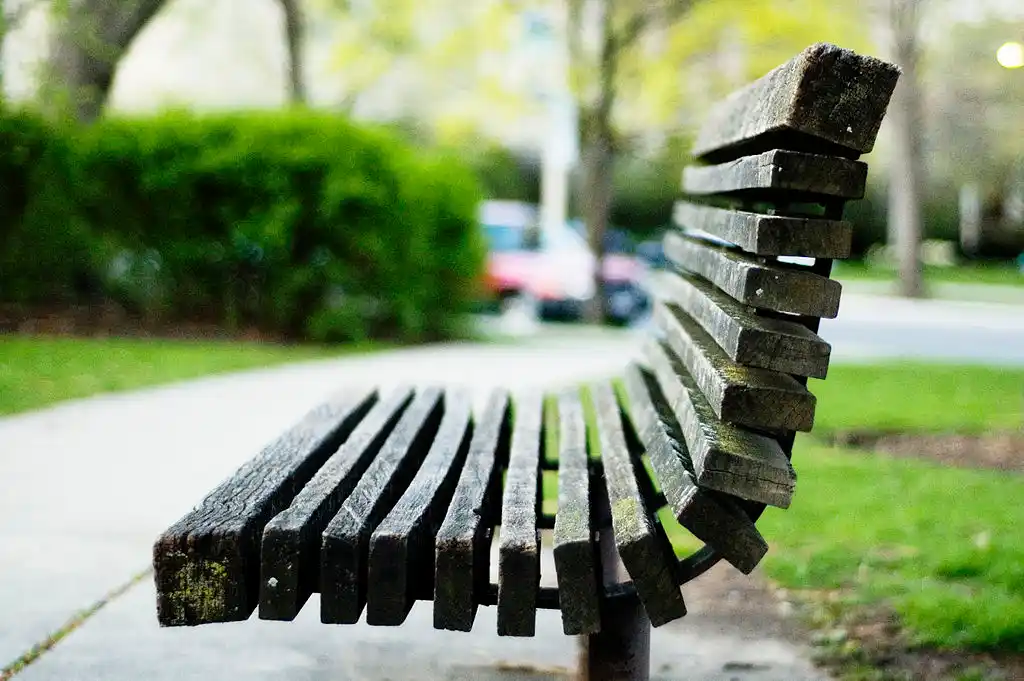 The Arré bench delivers stories that mattress. It hasn't achieved much sofar. But it's getting bedder.