Three-fourths of the World Cup-winning French side can trace its origins beyond France. At 6, Luka Modric, Croatia's star at the World Cup, was a refugee, and its heroic goalkeeper Danijel Subašić is a Serbian Croat. Their success pushes the argument in favour of diversity. This World Cup, then, belongs to migrants.
Dejan Lovren was three when his family had to flee its home in Kraljeva Sutjeska, Bosnia. Luka Modrić, six, when he too had to leave home because of the civil war in Yugoslavia. By the time Mario Mandžukić started playing football, he had already fled to Germany. Danijel Subašić is a Serbian Croat, his ethnicity contested even as Croatia grapples with its biggest achievement in football.
War is an overused metaphor in sport, but it is at the centre of stories which populate the Croatian team which has stunned even the most optimistic observer. Modrić's control and his turn enthrals, but they are also a reminder of the parking lot of a refugee hotel where he nurtured his skill. Even as his family struggled to make ends meet, here was a slight boy who would kick the ball into the concrete wall to control it, and run in the other direction. A shape-shifting of his uncertain frame that we see every time he steps on the pitch.
Even though that innocence has been stripped away – Modrić has been charged with perjury for protecting his convicted mentor Zdravko Mamić in a corruption case – he is the symbol for another generation of incomprehensibly talented Croatian footballers. The shadow of the 1998 side, which reached the World Cup semifinals in the similar role of an underdog, looms large but the current group has already gone a step beyond.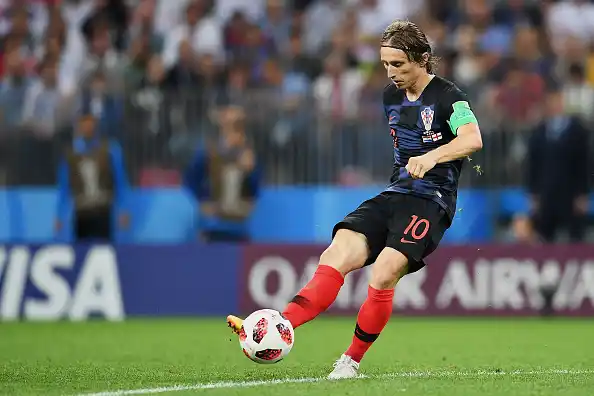 Croatia's opponent on Sunday, France, is a country which is not as certain of its place in the world.

Image Credits: Getty Images
This Croatian team, trained by Zlatko Dalić, also represents a tipping point in history. This is the last generation of footballers who lived through the civil war. Four years from now, at the World Cup in Qatar, it is likely that most squad members would have been born in independent Croatia. The weight of the Balkan conflict will continue to be felt, but for a team of players who can still recollect the painful time to reach the final is an achievement which assumes multiple meanings.
Croatia's opponent on Sunday, France, is a country which is not as certain of its place in the world. Twenty years ago, while the young nation of Croatia was cherishing the international adulation, the French side was arriving at a moment of reckoning as well. The "Black, Blanc, Beur" Les Bleus defeated the Croats in a thrilling semifinal, and then went on to humble the much-fancied Brazil. A first World Cup for France was doubly cherished for it was supposed to blur the racial differences which had always proved insurmountable.
The shimmering image of Algerian-origin Zinedine Zidane on Arc de Triomphe was as much a tribute to the architect of the magnificent triumph as it was a celebration of French diversity. But the optimism was overstated. In last year's presidential elections, Marine Le Pen found that whipping up anti-immigrant sentiment helps you to garner 34 per cent of the votes. President Emmanuel Macron was supposed to have saved France from itself, but even he could not stop himself from saying that the development of African countries was being hampered by "civilisational" problems and women who have seven to eight children.
Such racist overtones gained mileage in a country where the men's national team has three-fourths of its members who can trace their origins beyond France. The latest darling of French football, Kylian Mbappe, is the progeny of a Cameroonian father and an Algerian mother. Paul Pogba is a Muslim whose parents came to France from Guinea. Samuel Umtiti, who scored the winning goal against Belgium in the semis, was born in the capital of Cameroon, Yaounde.
The latest darling of French football, Kylian Mbappe, is the progeny of a Cameroonian father and an Algerian mother.
Sunday's victory will once again force France to reckon with the racial makeup of its beloved team. It is a question which will certainly not be resolved on the football pitch. But the success of the French side can push the argument in favour of diversity.
Of course, this is an issue which is not just limited to France.
Almost half of the Belgium squad, which finished third at the World Cup, has players with immigrant backgrounds. And with more than 40 per cent in the England team belonging to migrant families, this was the most ethnically diverse squad to represent the country at a World Cup.    
"In England we have spent a bit of time being a bit lost as to what our modern identity is," manager Gareth Southgate told The Guardian earlier in tournament after his team's victory over Panama. "Of course, first and foremost I will be judged on football results. But we have a chance to affect other things that are even bigger."
The throes of diversity are always evident at the World Cup. But they were expected to attract excessive scrutiny at a tournament which was presaged by fears of racism and violence. Public memory instantly recalled the hooliganism of Russian fans in France two years ago at the Euro Cup, and the racism which has dogged football in the host country for years. But like it happens every four years, the worst did not come true. The potential to produce a softer image in the name of hosting a World Cup was an opportunity Russia was never going to miss, and the Vladimir Putin regime ensured no untoward incident would take place.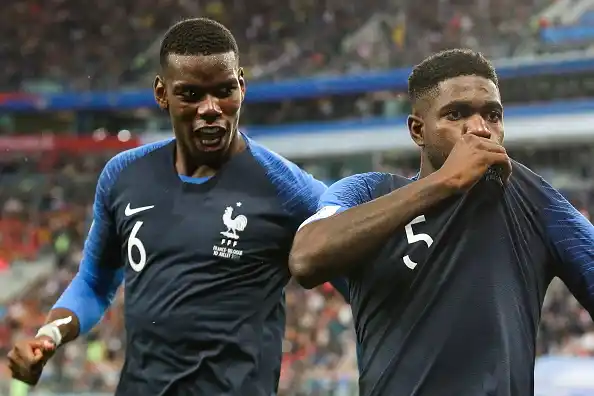 The World Cup win will once again force France to reckon with the racial makeup of its beloved team.

Image Credits: Getty Images
In this becalmed setting, I have met a cross-section of football fans over the past month. The World Cup attracts everyone who can foot the significant expense, even if your own country is still learning to dream of participation in the tournament. But it was my conversations with people who live in Russia and experience life outside the frenzy that were more illuminating.
The conversations inevitably began with football but they soon diverted toward India or other "homes". Many people from Central Asian countries come to Russia seeking employment. I have lost count of the number of Tajik taxi drivers I encountered. But within Russia as well, the diversity is often understated. A trip to the southern city of Kazan revealed the delights of Tatar culture.
Those who could visit only the Russian capital would not have discovered just a uniform picture either. The Stalinist buildings inspired by the Renaissance movement were reminders of the time when Moscow actively sought to position itself as a centre for secular culture. Over the past month, the city has been the closest it ever was to that goal. Not much time remains before the world's attention turns away, but the imprints left on the city by people who visited for football will stay for a long time.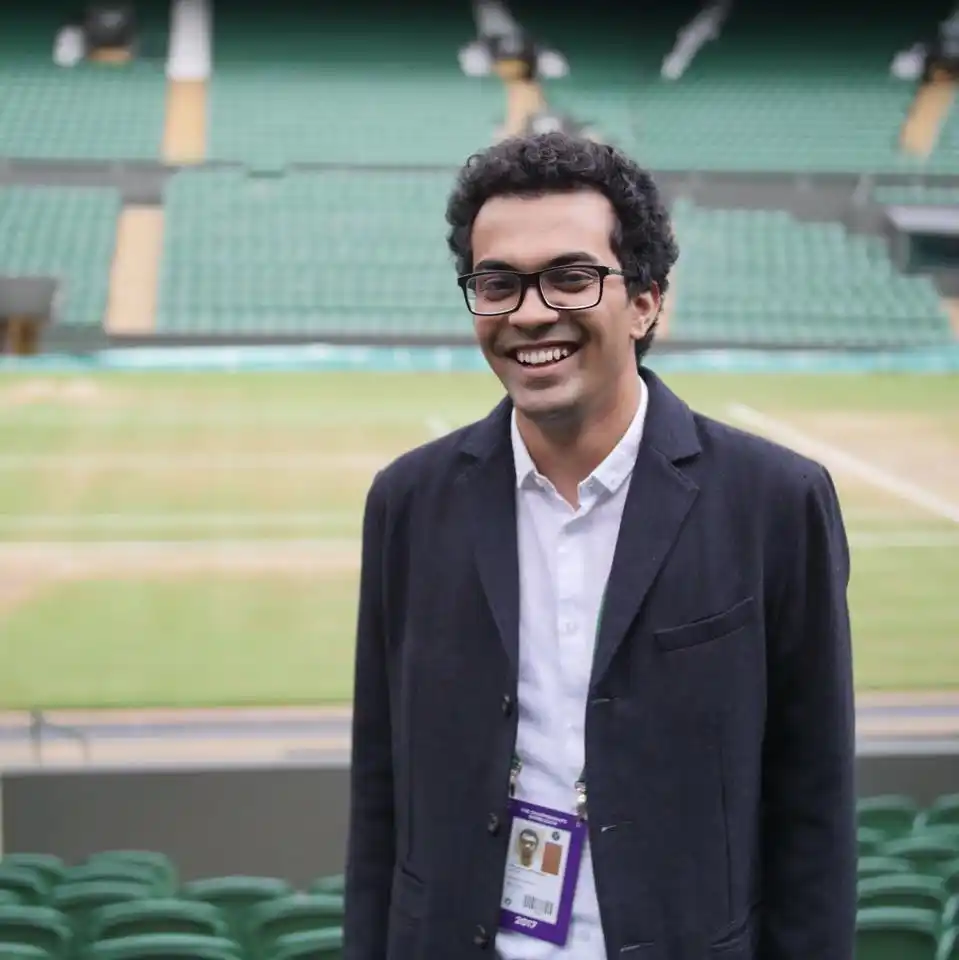 Priyansh is an independent writer in New Delhi, looking for the intersections between sport, politics, and culture. His keen interest in sociology comes handy. When not working, he is busy preparing himself to work. He tweets @Privaricate.