Last night, Croatia scripted history with a compelling semi-final win over England, becoming a World Cup finalist for the first time and proving that their undying resilience and impossible persistence could make them the Ultimate Underdog of this World Cup.
Acouple of hours after World No 8 Kevin Anderson defeated defending champion and top-seeded Roger Federer for the first time and led to his ouster from Wimbledon 2018,  an underdog history was underway in Russia.
In a terse, decisive semi-final, Croatia met England to fight for a spot in the World Cup final — a fight that was as much for glory, as it was for redemption. Both teams came into the match with burdens of historical letdowns. Twenty years ago, Croatia had been defeated by France (the very team they set to face in the final) in the semi-finals. And it was only the third semi-final for England in 68 years, with the team yet to win the World Cup since the glorious summer of 1966, making a habit instead of going home from the knockout stages.
For the next long-drawn 120 minutes, both teams fervently battled it out — withstanding tired legs and pushing the limits of human endurance — until it became clear that the Cup wasn't coming home after all.
It was in the 109th minute of extra time that the fate of Gareth Southgate's men was sealed: Ivan Perisic's header set in motion a chain of events that led to Mario Mandzukic ensuring that the ball was in the net (despite his damaged knee) and that Croatia were 2-1 up. The goal came when England had switched off for all but a split second, yet the damage was already done.
Barring France, all the legacy teams will have now bitten the dust: Germany, Argentina, Brazil, Spain, Portugal, and now England.
Only when the final whistle blew after two sets of extra-time and Croatia's remarkable win was confirmed, was it possible to acknowledge the sheer extent of their achievement. With their win, Croatia became the smallest country to enter the World Cup finals since Uruguay's win in 1950. It's also the first time the country made it to a World Cup final. The bittersweet moment comes a full 27 years after its independence.
As the match showed, what separated Croatia from England was a bit more experience: Mandzukic has played three Champion League finals, Modric four, and Loren, and Rakitic one each. And, a whole lot of persistence.
It's a trait that has been inherent to the Croatian team from the very start of this World Cup. Their route to the finals was as scenic as it was impossibly hard: Croatia defeated Argentina, Nigeria, and Iceland in their group to finish first. The team withstood three consecutive extra times to emerge victorious: Before their compelling win against England, there were extra-time and penalties against Denmark and Russia. In the match against England, they kept their wits even when pain and fatigue sullied their bodies, to come back into the game after being 1-0 down, despite it being the third straight game where they conceded first.
More than anything, in what has been touted as the World Cup of the underdogs, Croatia's semi-final win will go down in history as the ultimate proof. A reminder that the reigns of this fluctuating game rests only with those who never give up. It's a testament to Croatia's undying resilience, impossible persistence, and thorough domination. It's the beauty and democratisation of football that makes it conceivable that a nation with barely 4.1 million could very well lift the World Cup.
Oh also, look at yet another bright side: A semi-final that didn't need to depend on penalties.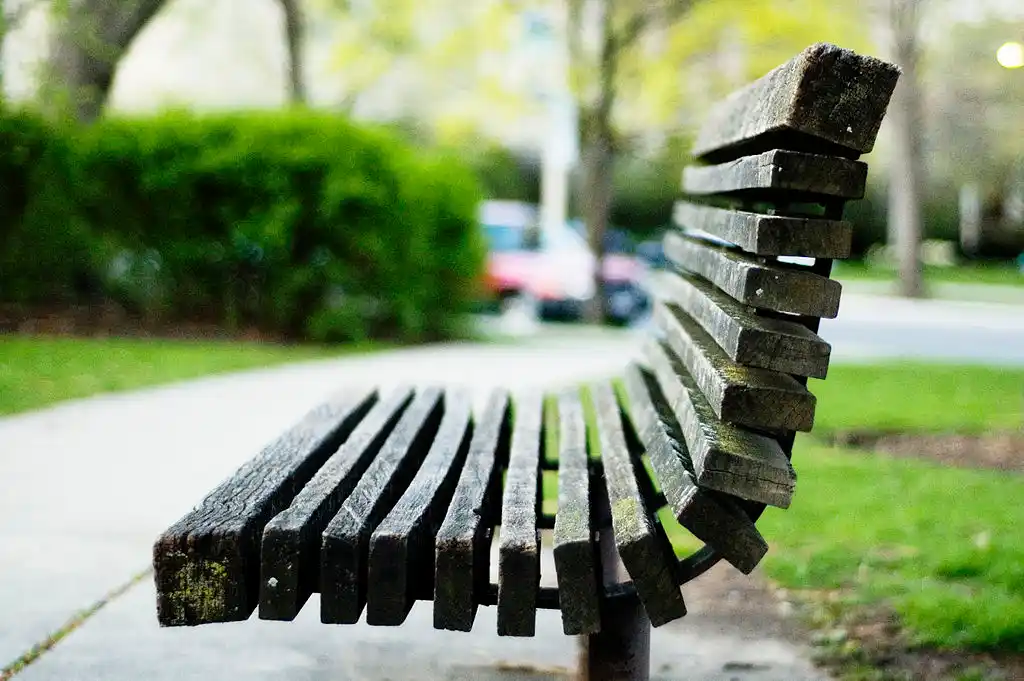 The Arré bench delivers stories that mattress. It hasn't achieved much sofar. But it's getting bedder.