Cristiano Ronaldo, who has been accused of rape, continues to be shielded by Portugal's PM, the national media, his club, and his corporate sponsors. In wake of the #MeToo movement, a temporary suspension for Ronaldo may not be so outrageous after all. To privilege Ronaldo's account over that of his victims is an act of further weaponising the powerful.
You would not dispute that Cristiano Ronaldo is an adult. But even in 2009, when Ronaldo was at the tender age of 24, he was called "the kid" by his lawyers. He also had to be managed by a bevy of detectives, a crisis management firm, and medical experts, when an accusation of rape came forward. For an incident which Ronaldo dubbed as "fake news", this was a pretty elaborate and expensive exercise.
But going by the reaction of mainstream media, it was not worth taking seriously. Not until Ronaldo spoke about it, anyway. When Kathryn Mayorga first accused Ronaldo of rape in an interview to Der Spiegel in September 2018, sports journalists chose to hide behind abstract notions of legality. Only once Ronaldo's denial became public did we see reports in numbers – as if his silence would have been enough to overlook the allegations.
Since then, an unhealthy amount of time has been dedicated to positive words about Ronaldo. Juventus celebrated his "great professionalism and dedication" and clarified that his actions from a decade ago were unlikely to change the club's opinion. Portugal left Ronaldo out for the upcoming matches against Poland and Scotland, but not as a matter of principle. Rather, it was somehow to shield him. "I know Cristiano well and I fully believe he would not commit a crime like that," asserted the Portuguese manager Fernando Santos.
Meanwhile, "innocent until proven guilty" was drummed into the ears of anyone who dared to offer a contrary view. But writer Kate Maltby asked a pertinent question in this context when she discussed her experience of sexual harassment which led to the sacking of Secretary of State Damian Green in the United Kingdom last year. "Where did my 'plausibility' intersect with the impossibility of 'proof beyond reasonable doubt?'"
The damning documents released by Football Leaks, that formed the basis of Der Spiegel's report, certainly give rise to reasonable doubt about Ronaldo's actions. It is there that you find the footballer admitted to his own legal team that, "She said no and stop several times."
But his privilege remains unchecked, for the most part. Ronaldo's tears over a controversial sending-off gets more news space, so does his philanthropy.
At the very least, this is not a case of fake news. Although a settlement is an admission to nothing, the Non-Disclosure Agreement signed by Ronaldo and Mayorga is now under the threat of invalidation. Mayorga's lawyer, Leslie Stovall, argues that her trauma was manipulated by Ronaldo's legal team during the settlement negotiations. Furthermore, the NDA was signed to "prevent or delay criminal prosecution" which renders it legally invalid.
With the Los Angeles Police Department reopening the investigation, Ronaldo's claims that the accuser wants to profit off his name and that his personal rights are being violated stand on thin ground. His alleged personal aggravation is merely an attempt to deflect from the serious questions he should face. For instance, why was Mayorga shadowed by a private investigator in the days leading up to the settlement? And why does the settlement speak of alleged sexual harassment, if it is just "fake news"?
Ronaldo has not suffered professionally – a charge often laid out to defend the accused – since the allegations resurfaced. The footballer scored for Juventus last weekend; he was named as a nominee for the Ballon D'Or by France Football magazine, and his sponsors Nike and EA Games are merely concerned at the moment. This is not even Ronaldo's first brush with an accusation of sexual assault. In 2005, he was arrested in London after a woman charged him with rape. The case was dropped later without any reason offered. Meanwhile, Mayorga's lawyer Stovall has revealed that another woman has approached him with an allegation of rape against Ronaldo.
But his privilege remains unchecked, for the most part. Ronaldo's tears over a controversial sending-off gets more news space, so does his philanthropy. This goes beyond Ronaldo, of course. Writing in Time, activist Shireen Ahmed revealed that no media publication was keen to publish her piece when Spain's David de Gea was charged with rape in 2016. The most popular men seem to enjoy an impunity that is emboldened by the very powers who are supposed to question them. And not just in football.
Closer home, there are other parallels in the Ronaldo rape allegations that resonate. Yesterday, singer Chinmayi Sripaada posted a tweet on behalf of a woman who chose to remain anonymous claiming that Sri Lanka's Lasith Malinga assaulted her during IPL. This has been met with complete silence from the sports fraternity. Bollywood's powerful and mighty are largely mum as the industry is witnessing its own #MeToo moment with women outing filmmakers such as Vikas Bahl, Sajid Khan, and Subhash Ghai, and actors Nana Patekar and Alok Nath. And the government might be on the verge of firing minister, former editor, and alleged serial harasser MJ Akbar, while ducking questions about him.
This culture of silence only strengthens the established power dynamics. It is what gives predators like Harvey Weinstein the courage to harass one woman after another. Drunk on power, these men begin to believe they are bigger than the system and nothing can stop them.
It doesn't help then that despite allegations as serious as rape against Ronaldo, he receives support from Portugal's Prime Minister Antonio Costa, the national media, and corporate sponsors. The option of sending Ronaldo on an indefinite leave is not even contemplated, as a different set of conventions seem to be at work in football when it comes to him. There is a long list of footballers who were released by their clubs for much less – a temporary suspension for Ronaldo may not be the outrageous idea it might seem in wake of the turn the #MeToo movement has taken.
Mayorga, after all, felt encouraged to share her story upon reading the harrowing accounts that emanated from #MeToo. The campaign to believe survivors is premised on giving them the time and respect they deserve when they choose to speak, and not to dismiss them. To privilege Ronaldo's account over that of Mayorga is an act of further weaponising the powerful.
The Portuguese footballer was referred as "Topher" in the settlement with Mayorga. A short visit to Urban Dictionary would reveal that, among other things, it means "a tall, handsome, funny male who can be addicting and sometimes hard to look away from". It is a name which feeds into Ronaldo's sense of vanity. In the narrative he defines for himself, Ronaldo often likes to present his story as an inevitable journey towards greatness. To him, an accusation of rape is just an obstacle in that path.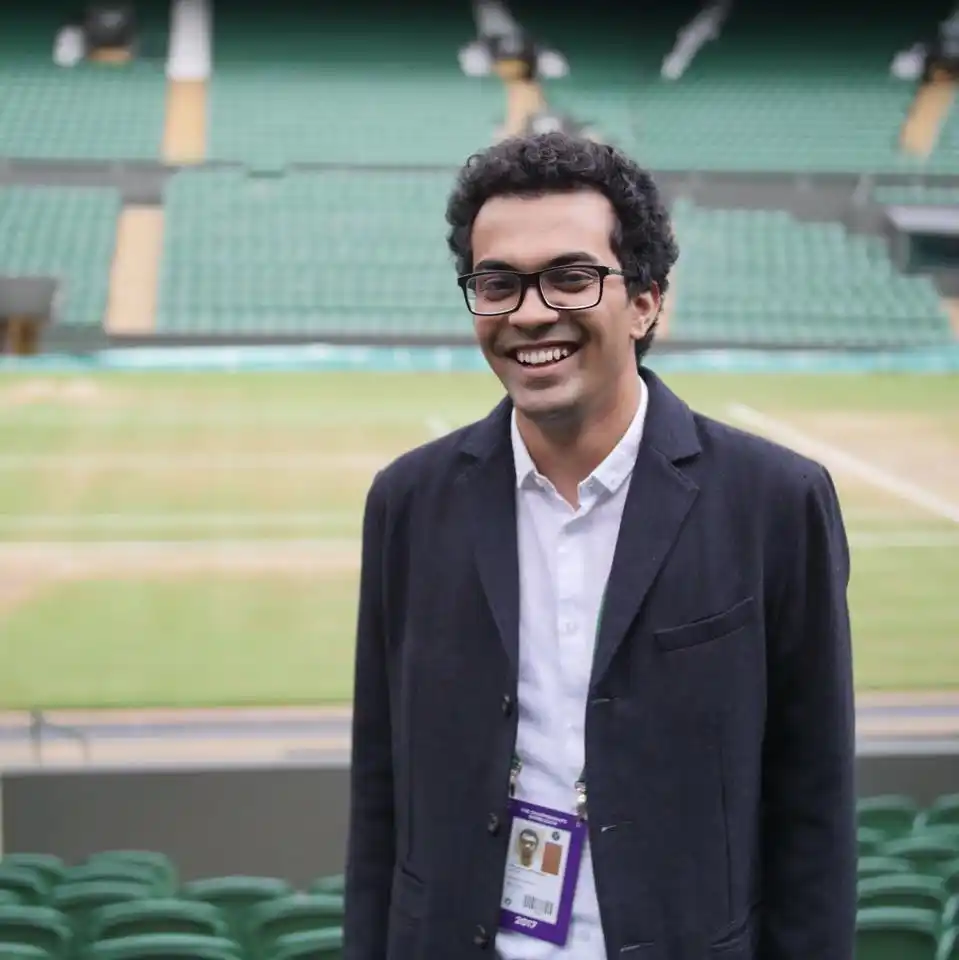 Priyansh is an independent writer in New Delhi, looking for the intersections between sport, politics, and culture. His keen interest in sociology comes handy. When not working, he is busy preparing himself to work. He tweets @Privaricate.