Barring a few moments of colour, the new Mumbai Indians documentary on Netflix is irredeemably dull. Featuring a team enduring a tough season, Cricket Fever: Mumbai Indians could have been more intriguing. But it comes off more like an exercise in image management.
Early on in the Netflix documentary Cricket Fever: Mumbai Indians, produced by Condé Nast, you witness a moment of glaring honesty from the Ambani family. Akash Ambani is unsettled by the impending IPL auction, the jitters are getting to him. His mother Nita is concerned too, albeit for a different reason. As the camera looks on intently, she insists that her son get himself together. "The camera is on. Let's go to a room and talk," implores Nita Ambani.
It's a moment I went back to often while trudging through this otherwise irredeemably dull docu. The producers' commitment to triteness was second to none, overshadowed only by their dedication to imprison Mumbai Indians in a positive light. Even a PR job may have been done with more authenticity. The exchange between mother and son was remarkable for at no other point was any colour allowed to seep through. The best-laid plans often go awry.
The makers of the documentary tried too hard. They were convinced that their script was inherently interesting. From where did this belief arise? The answer may lie in the clichés about the natural appeal of cricket for Indians and the divine status of players. They are repeated ad nauseam.
If such banalities are supposed to be an explainer to viewers outside India, why must they be sold in unimaginative terms? If cricket is so popular, why must words alone convey its popularity? The craft of filmmaking is sacrificed at the altar of verbosity. The Mumbai Indians documentary — called Cricket Fever, try coming up with a duller title — is not the only one to be affected by this malaise.
Indeed, much of filmed and written work on cricket by foreigners celebrates the sport's popularity in India without explaining why it is so. Beyond All Boundaries, another documentary available on Netflix, is guilty of glossing over this seemingly self-evident phenomenon, as are countless autobiographies by cricketers: Shane Warne's No Spin is a recent example. Sachin: A Billion Dreams was a hagiography that failed to evoke any emotions among even the diehard Tendulkar fans.
As if this exercise in triviality was not enough, Hotstar will have a Chennai Super Kings documentary out next week.
The producers of the Cricket Fever are convinced that they are doing something new because no other cricket team has allowed an outside crew to peep into their world before. However, "open access" in this case is just another buzzword for the franchise to cover up its actual objective — image management. Mumbai Indians wanted the veneer of respectability by streaming its story, but the series was hardly different from the team's own promotional work.
One could write reams on the number of things glossed over in the documentary, but it was wishful thinking in the first place that Reliance would allow anything but an onanistic celebration. Even so, no mention of the return of Chennai Super Kings and Rajasthan Royals from suspension owing to their owners' involvement in betting suggests the crew was willing to submit itself to its client. No negative publicity was a silent mantra.
The submission by Condé Nast to the wishes of Reliance was extended to a cheerleading segment on the philanthropic drive of the Ambanis. The "open access" included showcasing Antilia and the obscene glory of the family that lives there. Not surprising then that mere frayed eyebrows worried Nita Ambani, whose impression of a robot may have gone a little too far.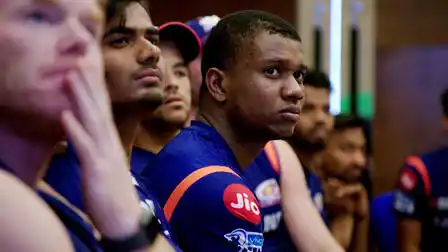 Mumbai Indians wanted the veneer of respectability by streaming its story, but the series was hardly different from the team's own promotional work.

Image Credits: Netflix
The matriarch's commitment to drudgery was shared by the producers, who did not tire of getting the cricketers to repeat truisms about momentum, form, and mentality. This is a familiar trap in which sports documentaries often find themselves. Their interest in the people who play the game is overblown to such an extent that every word of theirs is concocted as wisdom.
Sadly, we learn little of the rituals of cricket, the lives of those who watch it, and the conflictual nature of the sport. Once stripped of the colour of the game, we are left with dulled senses where protagonists appear as props. This is an enduring concern for commercial sports cinema as well. Imbued with an undying belief in the fate of its protagonist, every corner is spun as irreparably positive. Things go wrong only to get better. Details that may infuse life into the story are detested.
For a team enduring a tough season, the real inside story could have been a recipe for intrigue. But the lack of reflection on the part of producers meant that players were made distant by the story. Perhaps that is to do with the nature of the IPL. Multi-million dollar franchise teams hold little affective power. But if the makers of Cricket Fever would like some clues, perhaps they could watch Sunderland 'Til I Die – another Netflix documentary that is not of exalted vintage but still manages to convey the pathos of relegation-bound Sunderland amid a wider societal crisis. The bubble of the IPL franchise, with its plush hotels and state-of-the-art facilities, shuts the cricketers away. The film crew, though, was not bound to trap itself in it.
As if this exercise in triviality was not enough, Hotstar will have a Chennai Super Kings documentary out next week. The expectations are not any higher after a trailer that features Mahendra Singh Dhoni's inane assertion that match-fixing is a bigger crime than murder for him. If so, CSK's suspension for just two years feels like a travesty of justice.
Or perhaps, the Hotstar production will surprise us. After all, so low are the standards set by Cricket Fever, the only way is up. At one point in the Netflix series, the camera shows a couple of fans shouting "great shot" following a dismissal. If a sports documentary wants to be taken seriously, it may not be a great ploy to insult the intelligence of the viewer.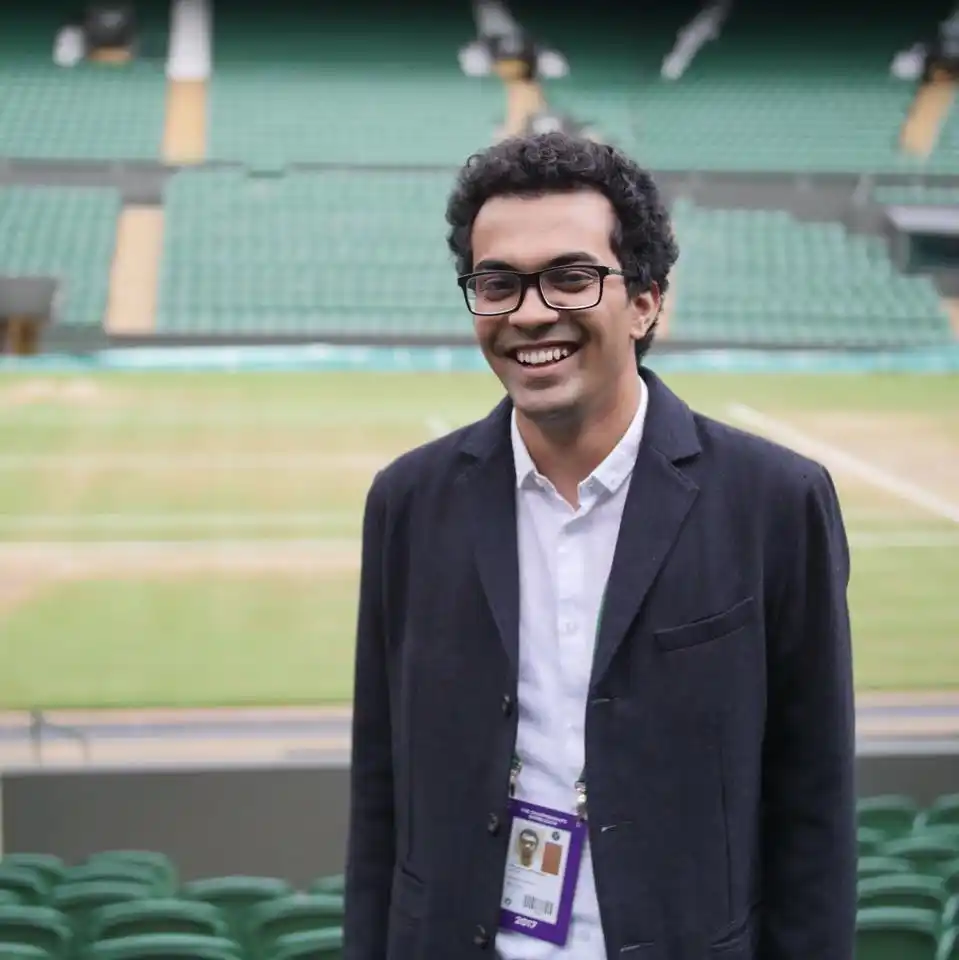 Priyansh is an independent writer in New Delhi, looking for the intersections between sport, politics, and culture. His keen interest in sociology comes handy. When not working, he is busy preparing himself to work. He tweets @Privaricate.