Cheteshwar Pujara is Man of the Match of the Adelaide Test. He may have scored 71 in the second innings. But it was his lone-hero 123 on the first day of the first Test that made all the difference. He scored his 16th century, crossed 5000 runs. Pujara showed intent – to defend, struggle, understand, grind, graft, and survive
Cheteshwar Pujara is beaten. His feet are stone. The first ball to him is full, quick, furiously shaping away. He jabs. He leaves the next few deliveries. Mitchell Starc grins. He knows what's playing on Pujara's mind. It's Virat Kohli's voice: "You can't be in the zone of not having intent and see off 35-40 overs." Those were the captain's words after India lost the Cape Town Test to South Africa in the first week of 2018. "You can't just stand there and take whatever is coming your way." And so, for the next 35-40 overs, on a warm Adelaide morning, Pujara did just that. He stood there and took whatever came his way. He dabbed, left, watched, waited, blocked with that problematic front-foot trigger shuffle.
At one point, Pujara took 55 minutes to go from 11 runs to 12. In January, he had gone 80 minutes and 54 balls before he got off the mark. You could almost hear the group of travelling Indian journalists type "Pujara intent" into their laptop search engines to pull out the juicy old quotes. From Australia 2014-15. From West Indies 2016. From South Africa 2017-18. From as recently as August in Edgbaston this year. The Aussies know which one's playing in Pujara's head: "With Pujara, you get the impression of a player trying to survive." Coach Ravi Shastri's words, after dropping the No 3 ahead of the fourth Test on India's last tour to Australia. "You can't just wait for the bad ball to come along."
Pujara survives those 55 minutes. He watches as Rohit Sharma plays the shot of the year against Pat Cummins for six. He watches as the other batsmen create something, including wickets, out of nothing. He waits. The 75th ball to him is finally a bad one – short and wide outside off, he slashes hard for four. Most commentators might remark that this is the moment a batsman "breaks the shackles". But not with Pujara. His next boundary comes six overs later. And the next, 13 overs after that. He simply strengthens those shackles – shackles are good, they keep you at the crease. They give you perspective. Sometimes, it's the shackles that set you free.
Back in Dravid's time, Pujara too might have been labeled The Wall; now he is made to wallow in those shadows.
Rohit Sharma swears by this philosophy in limited-overs cricket: He starts slowly, dabs, misses, risks a poor strike-rate, and then explodes when the bowlers are tiring. MS Dhoni used to do it in chases: He survived ugly so that the team could finish strong. They do their thing while the world collapses around them. But it's Pujara, a Test specialist, who is regularly accused of putting pressure on the rest of the batting line-up with his slow scoring. It is implied that the others bat the way they do because of him. It is suggested that getting stuck at the crease is the same as getting bogged down – and modern Test batsmen hate getting bogged down. For them, looking passive is worse than getting dropped.
This approach hasn't always worked for Pujara, of course. "Intent" is to Cheteshwar Pujara what "talent" is to Rohit Sharma. If he had received a jaffa when his score read 19 off 92 balls, despite seeing off the new ball, his numbers might have continued to fuel the debate of analogue devices in a digital era. Of silent films in the age of Talkies. Ask Aakash Chopra how that felt. But if it has been the positive intent of the Kohli-era batsmen that has amplified the datedness of Cheteshwar Pujara, it was their ultra-positive – almost delusional – intent at Adelaide that highlighted his relevance.
Pujara's colleagues showed intent: KL Rahul drove outside sixth stump, Murali Vijay dabbed at fourth, Virat Kohli flashed outside fifth, Ajinkya Rahane waved his bat on the up, Rohit Sharma slogged one to the deep. Pujara showed intent, too – to defend, struggle, understand, grind, graft, and survive.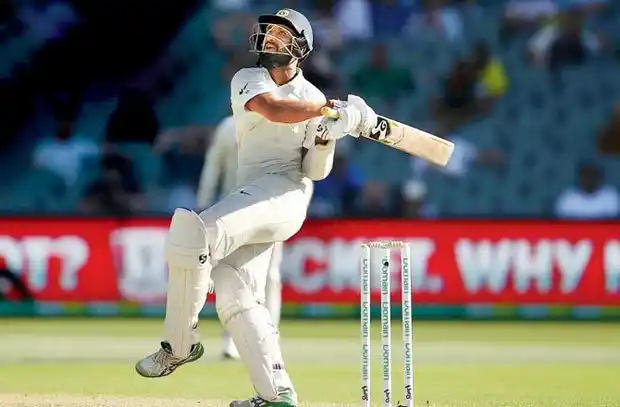 On the first day of the first Test Match against Australia, Cheteshwara Pujara showed intent, too – to defend, struggle, understand, grind, graft, and survive.

Image credit: Getty Images
By the time he reached his 16th Test century, he had played out 176 dot balls. But he took three balls to go from 88 to 100. He scored his last 34 runs in 13 balls with the tail for company. He hit two sixes, both off short balls, one hooked and the other cut away. On the way, he crossed 5000 Test runs. A stat flashed on the screen: Pujara had reached the landmark in 108 innings, which was incidentally the same number of innings taken by a certain Rahul Dravid. Back in Dravid's time, Pujara too might have been labeled The Wall; now he is made to wallow in those shadows.
His final score read 123 (246) – a strike-rate of exactly 50. It was, after all, the kind of innings in which you could almost hear him say: 50 for you, 50 for me. 2 sixes for you, 183 dots for me. 34 in 13 for you, Dravid for me. 123 runs for you, 340 minutes for me. Nine wickets for you, three sessions for me. Intent for you, content for me.
In the end, a bowler dismisses him. A brilliant direct hit by Pat Cummins ensures that Pujara is run-out in the final over of the day. Run out. The Aussies know the voice in his head as he walks back. It is Sanjay Manjrekar's commentary from the Centurion Test in January: "The first Indian player to be run out in both innings of a Test match". Run-out for you, (Test) Centurion for me.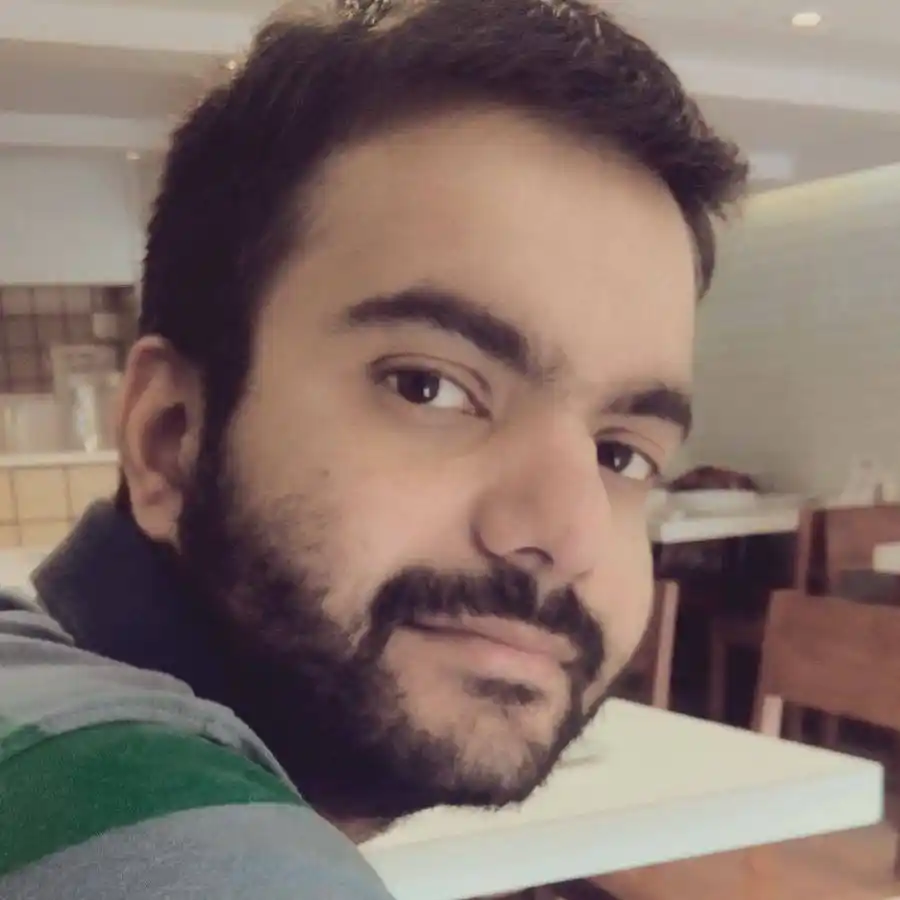 A film critic (Film Companion) and columnist (The Hindu), Rahul Desai writes about everything cinematic under Mumbai's hot sun. When he isn't writing, you can find him losing in Fantasy League Sports, or exploring obscure countries to identify locations of his favourite films.