Cricket returned on Wednesday and the first day of the England vs West Indies Test match was an emotional one. Players took a knee to support the Black Lives Matter movement and Michael Holdings' monologue on racism went viral. We can only hope our Indian heroes watched intently and took notes.
After a long hiatus due to the coronavirus pandemic, international cricket returned to screens as England took on West Indies in a Test series on Wednesday. In addition to Covid-19, the world has also witnessed globe-spanning protests in support of the Black Lives Matter movement. Both of these major changes have been felt in sports, with stadiums remaining empty of fans because of the virus, and athletes using their platform to voice support for the movement. Cricket was no different. Both the England and West Indies teams made demonstrations supporting the BLM message at the series.
An emotional first day back for the sport we love 🏏

Scorecard/Videos: https://t.co/YDDAzj8WCc#ENGvWI pic.twitter.com/6b4Jj6UDOr

— England Cricket (@englandcricket) July 8, 2020
Before the series began, it was announced that the England team would wear the same BLM badges on their collar as their West Indian counterparts in a show of solidarity. The English captain Joe Root said, "It is very simple, we believe there is no room for racism or any form of discrimination, anywhere… It is important to show solidarity to the black community and to raise much-needed awareness around the topics of equality and justice."
It is important to show solidarity to the black community and to raise much needed awareness around the topics of equality and justice.
-Joe Root#JoeRoot #BLACK_LIVES_MATTER #BlackLivesMattterUK #BlackLivesMatter #BLACKPINKCOMEBACK #Justice #ENGvWI pic.twitter.com/comeASinjc

— Crickpost (@crickpost) July 3, 2020
On the first day of the Test match, there was a minute's silence observed for the lives lost due to the pandemic as well as late cricketing legend Everton Weekes. Then, before play began, the West Indies team went down on one knee with their fists raised in the air, a gesture commonly associated with the Black Lives Matter protests. They were joined by all on the pitch – the England team's batsmen, umpires, and ground staff. It was truly an emotional moment.
— ICC (@ICC) July 8, 2020
Sky Sports, which is broadcasting the series, also supported the BLM message through its accompanying content. A video featuring testimonies from West Indies cricket legend Michael Holding and England's Women's World Cup winner Ebony Rainford-Brent that explained the presence of an anti-racism message in cricket was powerful and moving.
"If you don't educate people, they'll keep growing up in that sort of society and you'll not get meaningful change."

Michael Holding and @ejrainfordbrent say that institutionalised racism must be eradicated for the good of humanity. #BlackLivesMatter pic.twitter.com/TIpdAcdZJI

— Sky Sports Cricket (@SkyCricket) July 8, 2020
Michael Holding also got the opportunity to further elaborate on his experiences while providing analysis for Sky Sports. He provided an eloquent reasoning for why there is a need for a movement like Black Lives Matter in 2020, prompting some to call it the fast bowling legend's "greatest spell".
"The dehumanisation of the black race is where it started," Holding said. "People will tell you 'that's a long time ago, get over it'. No, you don't get over things like that and society has not gotten over something like that. How do you get rid of that in society? By educating both sides – black and white."
"Until we educate the entire human race, this thing will not stop."

Michael Holding delivers a powerful message, explaining why #BlackLivesMatter. pic.twitter.com/2jiATkOqQ4

— Sky Sports Cricket (@SkyCricket) July 8, 2020
Holding's monologue has gone viral. Cricket commentator Harsha Bhogle lauded Sky Sports for offering the West Indies legend time to air his views on racism and colonialism.
Well done @SkyCricket to offer time to talk about educating people on a cricket broadcast. I can see people in the comments section squirming a bit. I am smiling at the thought of educating them about colonialism and the extraordinary cruelty of some they regard as heroes!! https://t.co/7AIVJHtweA

— Harsha Bhogle (@bhogleharsha) July 8, 2020
The impactful messaging from Sky Sports and the West Indies and England teams has also highlighted how Indian cricket remains relatively passive when it comes to similar issues. Even West Indies star Darren Sammy's account of being called a racist name while playing in the Indian Premier League, shared as the BLM protests were gathering momentum worldwide, did not evoke a clear response from the Indian cricket fraternity.
I hope Indian cricket stars are watching this and feeling embarrassed at their own eyes closed, mouth sealed attitude. They all live in a bubble and nothing, it seems, can jolt them. Sad fact of Indian cricket. https://t.co/VSInWWDnRW

— Pradeep Magazine (@pradeepmagazine) July 8, 2020
One can only hope that Indian cricketers take notes.
Waiting for the day when the Gavaskars, Manjarekars, Dravids, Shastris and Tendulkars will speak 'on air' about casteism, struggles of Dalits in India and their own participation in the system!

— T M Krishna (@tmkrishna) July 9, 2020
The absolutely right platform to speaks on #BlackLivesMatter. Thank you Michel Holding. Hope Indian Cricketers would learn at least some courage to talk about #DalitLivesMatter, #MuslimLivesMatter https://t.co/yOuBhcf3LQ

— Madhusudan Nag (@msnagnk) July 9, 2020
As a platform enjoyed by millions across the globe, cricket should become a natural home for anti-racist messages like the ones seen yesterday.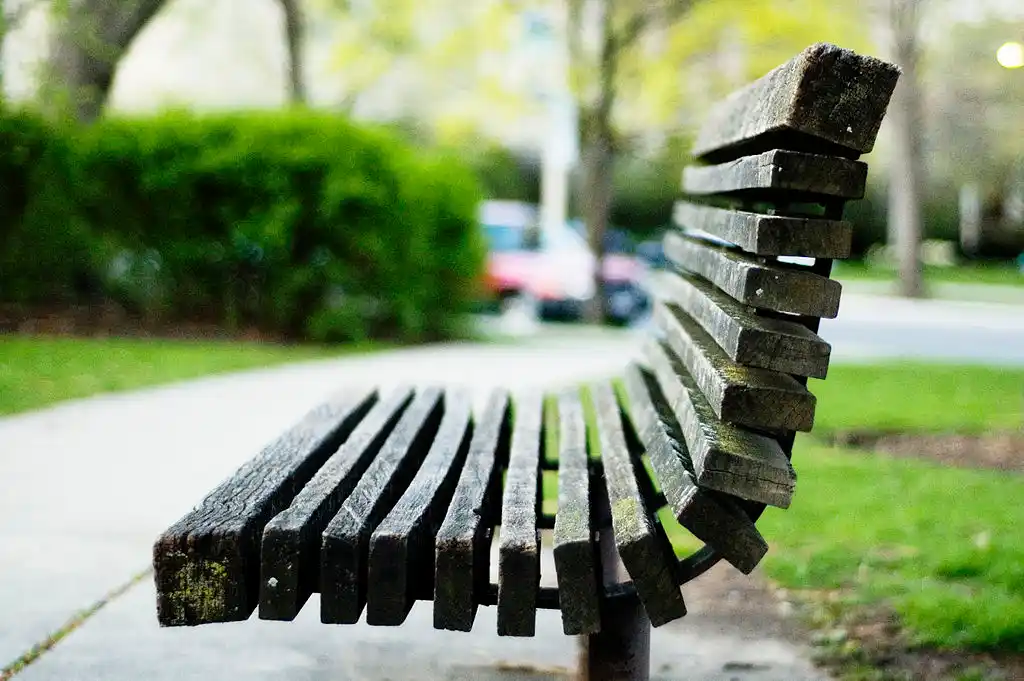 The Arré bench delivers stories that mattress. It hasn't achieved much sofar. But it's getting bedder.