On Friday, as Brazil battled Belgium, it seemed Neymar wished to hide his theatrics in the background by showing he could run, dribble, and diddle. But in the end, it was he who had to roll past the exit door. Indeed, the World Cup will move past his various grumblings, but it is the Neymar Roll which will make the list of enduring memories.
It took six minutes for Neymar to roll. Only seconds ago, his backheel to Marcelo was met with cheers from the stands, but now he was writhing for attention. Neymar lay sprawled in the centre circle, turning over just the once so as to remind us to look at our watches.
Twenty seconds later, he got up, leaving only a glimpse into the theatrics which had already spawned hundreds of memes and a popular ad. When he was prone it seemed as if Neymar was tasting his own pain, refusing to get up until the last drop was sampled. This must have become a familiar routine. Before Friday, Neymar had spent about 14 minutes of this World Cup lying on the ground.
But against Belgium we did not see any cries for help, or even tetchy face-distortions which are Neymarspeak for injustice. Instead, his game face was back – a solemn visage which would not transform into its more expressive iteration until necessary.
But Neymar was to grow tense early in the evening as Belgium left Brazil two goals behind. The creative flourishes which you would expect from the talisman and his followers were being performed at the other end. Neymar showed only hesitant toes, while Eden Hazard produced deft turns of feet. The Brazilian wanted to dribble, feint, and slide but his canvas was a mess.
It was the Belgian players who seemed keener to experiment with their various hues. Neymar could merely spill his colours, spreading the confusion all over the pitch. In the first period, he lost the ball five times in the opposition half – more than any other player. Possession was nicked off him thrice by Marouane Fellaini, a footballer who is his polar opposite in theory. Fellaini's play is built on denying the ball, with a bumbling synchronicity to his movements. The Belgian seems to be forever on the verge of a mistake, just like Neymar perennially hints at genius. Yet, here he was bastardised by Fellaini.
Neymar rolled but he wanted to leave others rolling in his wake too.
Four years ago, Neymar could only weep on the bench, his body incapacitated, as Germany left Brazil whimpering in its own homeland. The build up to this World Cup was dominated by the star striker's fitness problems as well since his broken foot had denied him three months of football before the tournament. The rolling and the tetchiness sprang, in part, from the frustrations he had endured; an entitlement to play and excel at the core of his desires. Neymar rolled but he wanted to leave others rolling in his wake too.
That sense of purpose returned to him gradually over the evening, with Neymar even denying himself the chance to make more of a fall in the penalty box early in the second half. His economy of movement had resurfaced, which signified self-assurance. The hesitation had been replaced by an insistence to alter the scenario.
But even as the undulating stadium descended into quiet anticipation of a Neymar-led Brazilian onslaught, and the Belgian fans took upon the duty of theatrics by starting a Mexican wave, the supposed messiah found his path blocked. Doors had opened for Belgium but wherever he went, Neymar ran into walls. Inevitably, though, Brazil began to break them down. But the hints of resurgence passed by Neymar.
Still, before the end, the genius and his foibles made a final appearance. First, Neymar dramatically crashed into the ground with his back only caressed. The histrionics, though, were redeemed a few minutes later when the dying embers of Brazil's World Cup challenge flickered with his rebellion. But Neymar was denied once again, for another four years at least.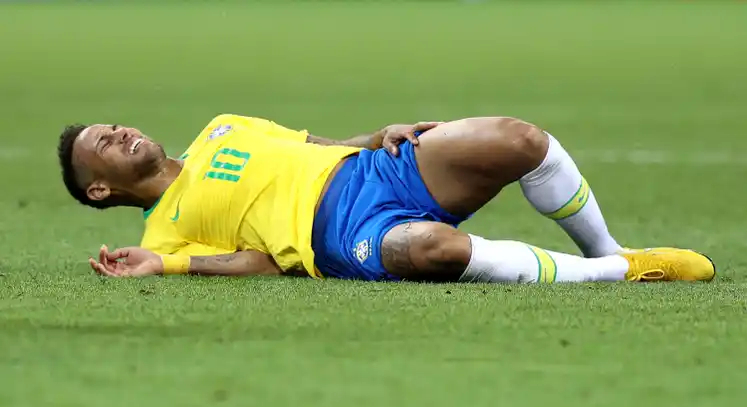 When the final whistle blew, he dropped to the grass again. This time, Neymar rested on his knees wondering why things would not go his way. Only a week ago Lionel Messi had stood there too as he pondered his fate, much like the Germans whose plans went awry in Kazan as well. The Kazan Arena has been the theatre to many crises in this World Cup; Neymar's slow burning failure the latest iteration in this World Cup of narrative collapses. His hairstyle is often a topic for discussion but the golden streaks were more a reminder of the fire which singed Brazil on Friday night rather than affluence.
The lavish Neymar roll will slide away from the scene too now. The progeny of futsal will not have to seek protection from referees for some time. But Neymar's sense of justice is informed by a right to stay uninhibited, and that will reappear when he returns to club football. Football, however, is also a sport which demands the breaking of inhibitions.
Neymar's genius has crossed that threshold; his id, to use a Freudian term, has not. Neymar's recovery from his broken foot seems to have made him more fragile, as if it has consumed the patina of his self-esteem. The inconsolable weeping after the 26-year-old scored in the win over Costa Rica in the group stage revealed an emotional dissonance within. The Brazil coach Tite said that Neymar recovered faster than expected. May be he had to, because missing the World Cup was unfathomable. Two goals and as many assists in the tournament cannot quieten the volcano which chunters inside Neymar.
The World Cup will move past his various grumblings but it is the Neymar Roll which will make the list of enduring memories. On Friday, it seemed he wished to hide that in the background by showing he could run, dribble, and diddle. In the colloquial sense, Neymar wished to roll a few opponents. But in the end, it was he who had to roll past the exit door.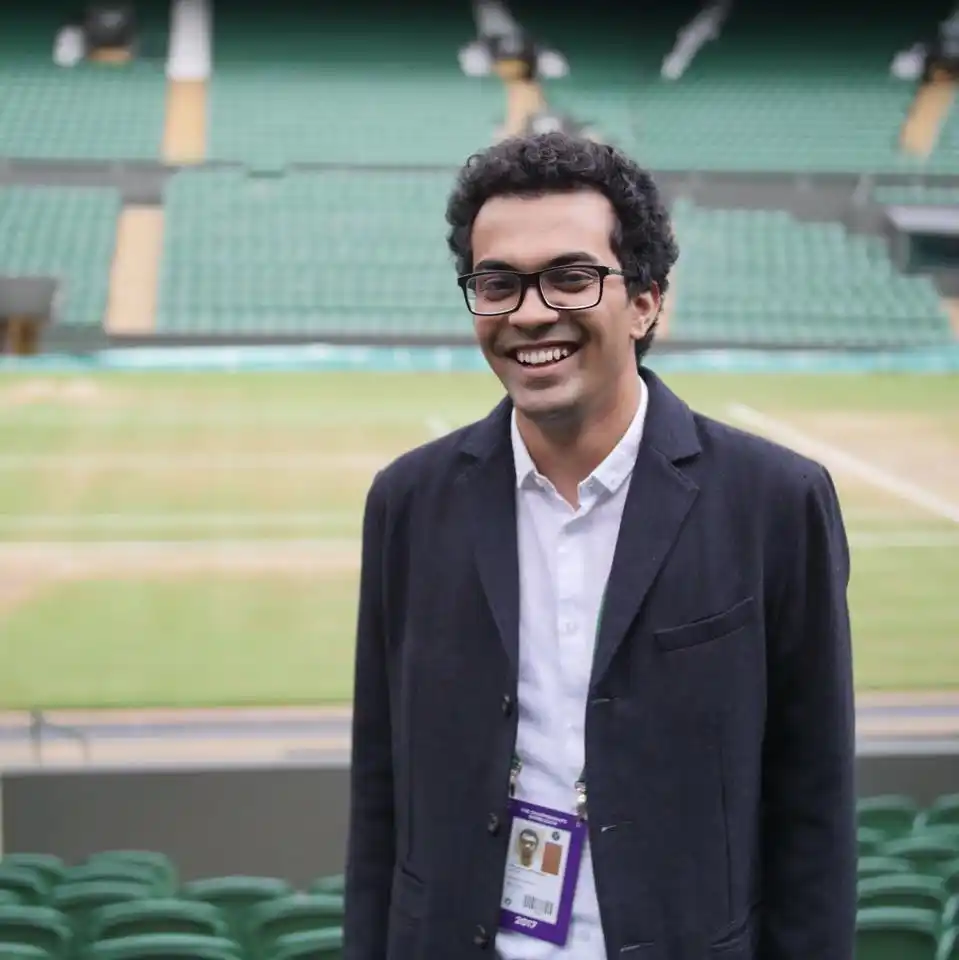 Priyansh is an independent writer in New Delhi, looking for the intersections between sport, politics, and culture. His keen interest in sociology comes handy. When not working, he is busy preparing himself to work. He tweets @Privaricate.