Idon't remember what inspired this idea. Maybe I had just overheard someone expressing her frustration with a specific body part. Or maybe I hadn't. Either way, something sparked off a chain of little bulbs in my head. A jumble of voices from friends expressing love for certain parts of their bodies, and distaste with others. One of those voices was mine. Despite all talk of self-love, I wanted a tighter tummy, and better boobs.
I texted all my friends. I wasn't sure if they'd be up for it. Immediately, a third of the women sounded excited. As women, we share an important relationship with our bodies. There are parts we love, and parts we grow into loving. But the surprise was men. 80 per cent of the men I approached, agreed. It almost seemed like, nobody had ever asked them what they thought about their bodies.
The letters themselves took time to come. First came three. Then four. I loved every moment of curating these posts; sitting on everybody's head to send in their letters, reading through their notes, placing them into the layout – smiling at the nuances that made each letter endearing in its own way. And now, a month later I have more than 12 beautifully written letters.
Two men break the taboo around body hair and chicken legs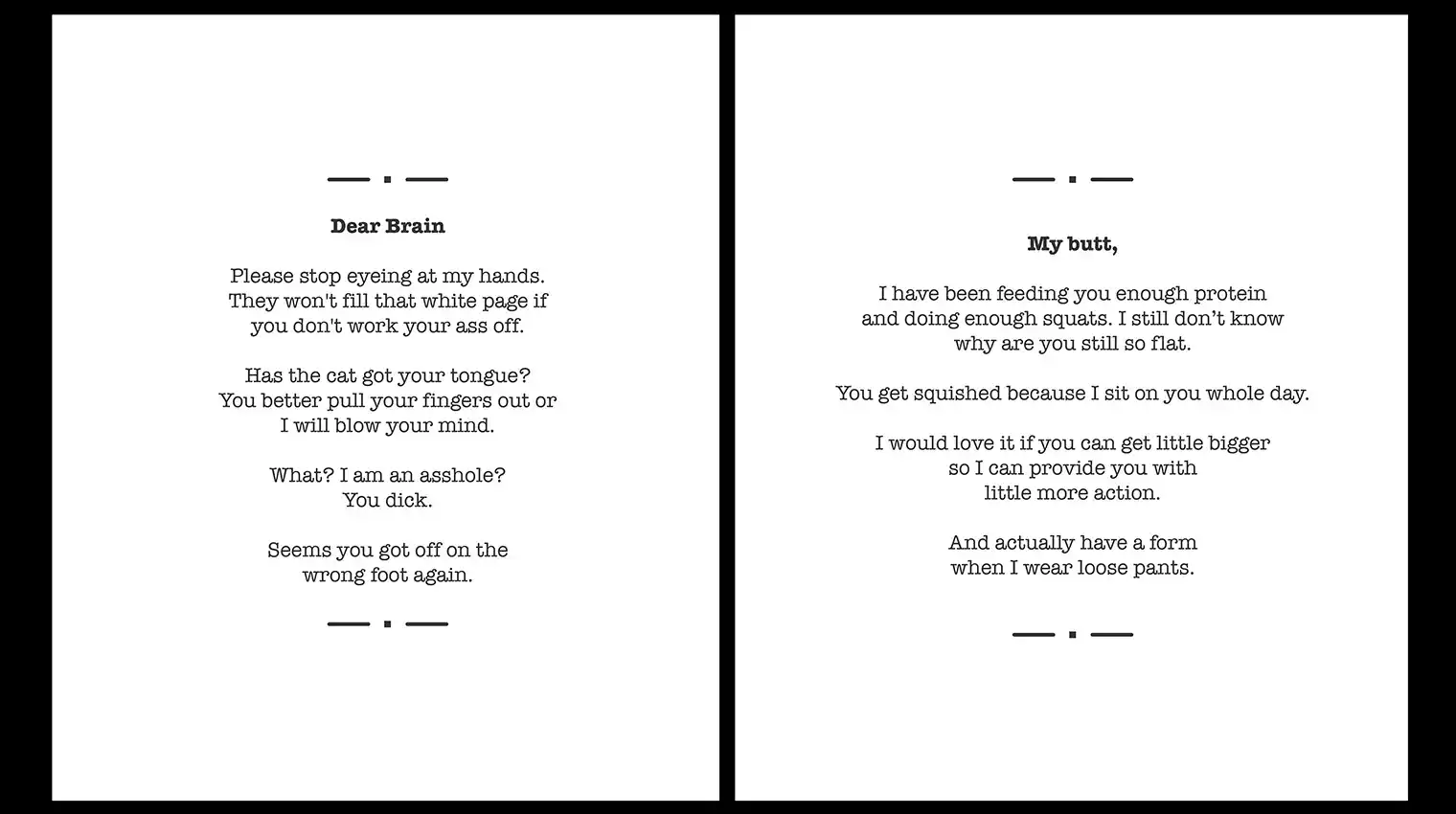 Here's two men tussling between brain and brawn.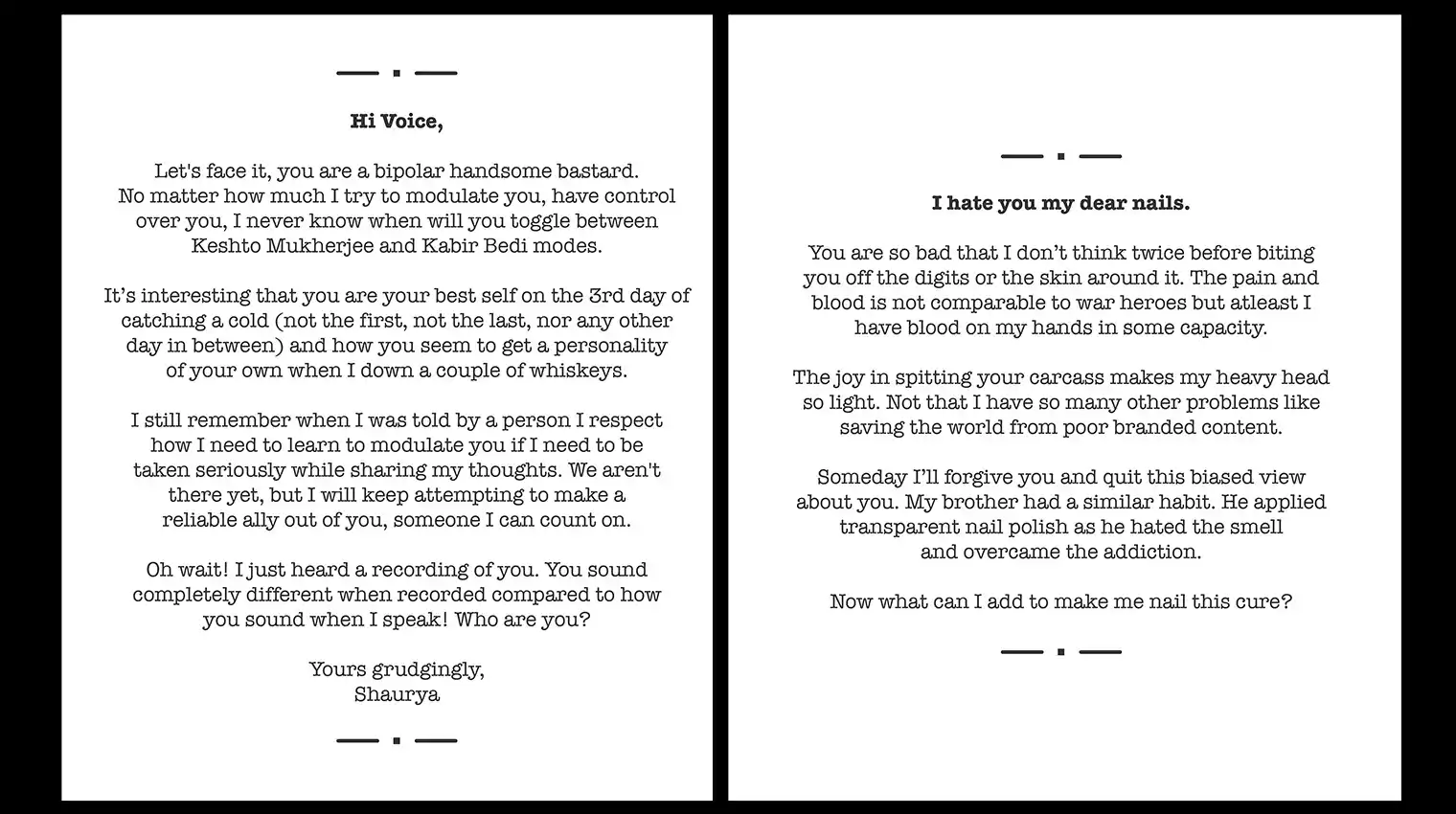 And, finally we have two men writing to their voice and nails.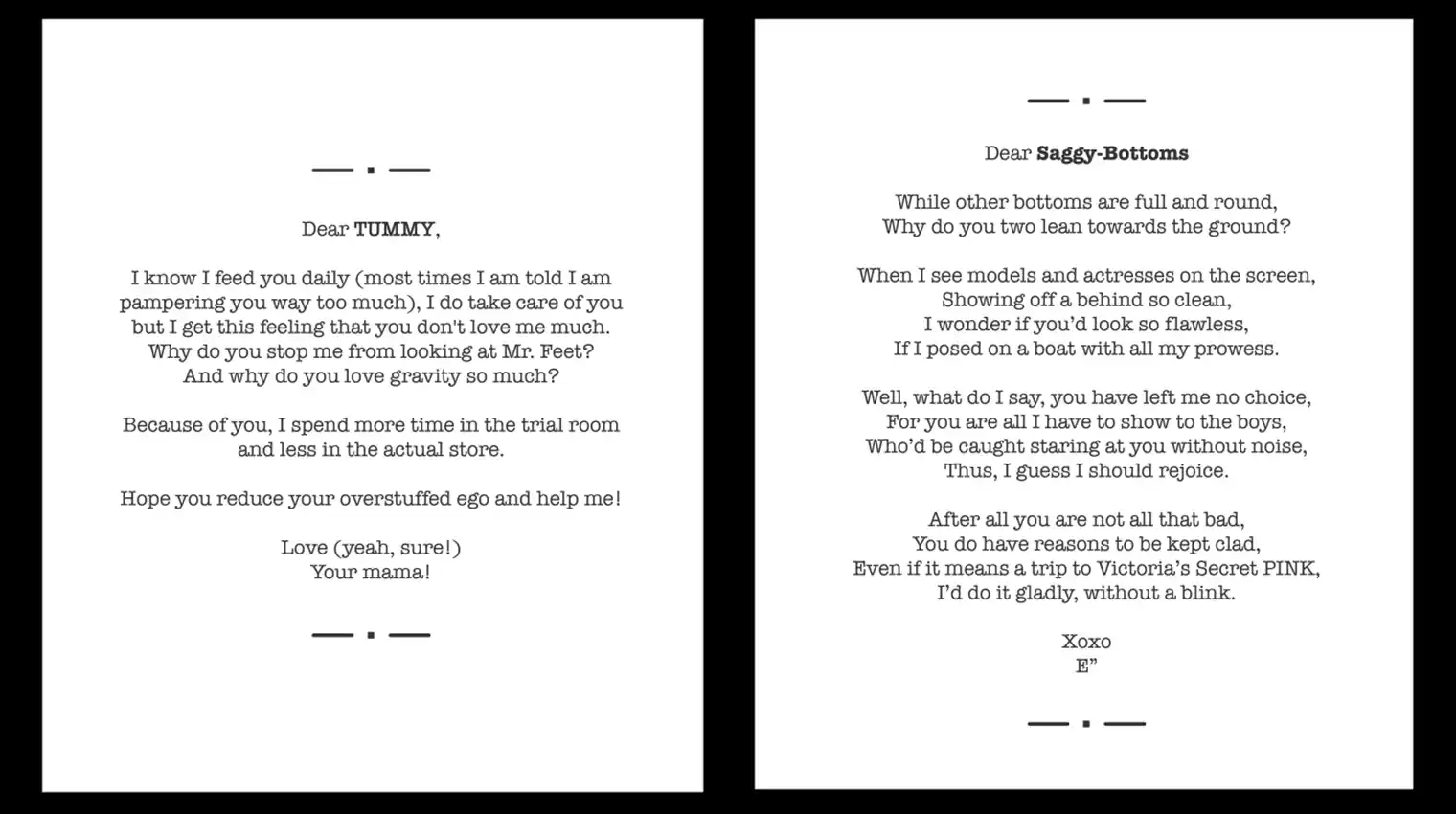 Here are the women pampering two precious body parts.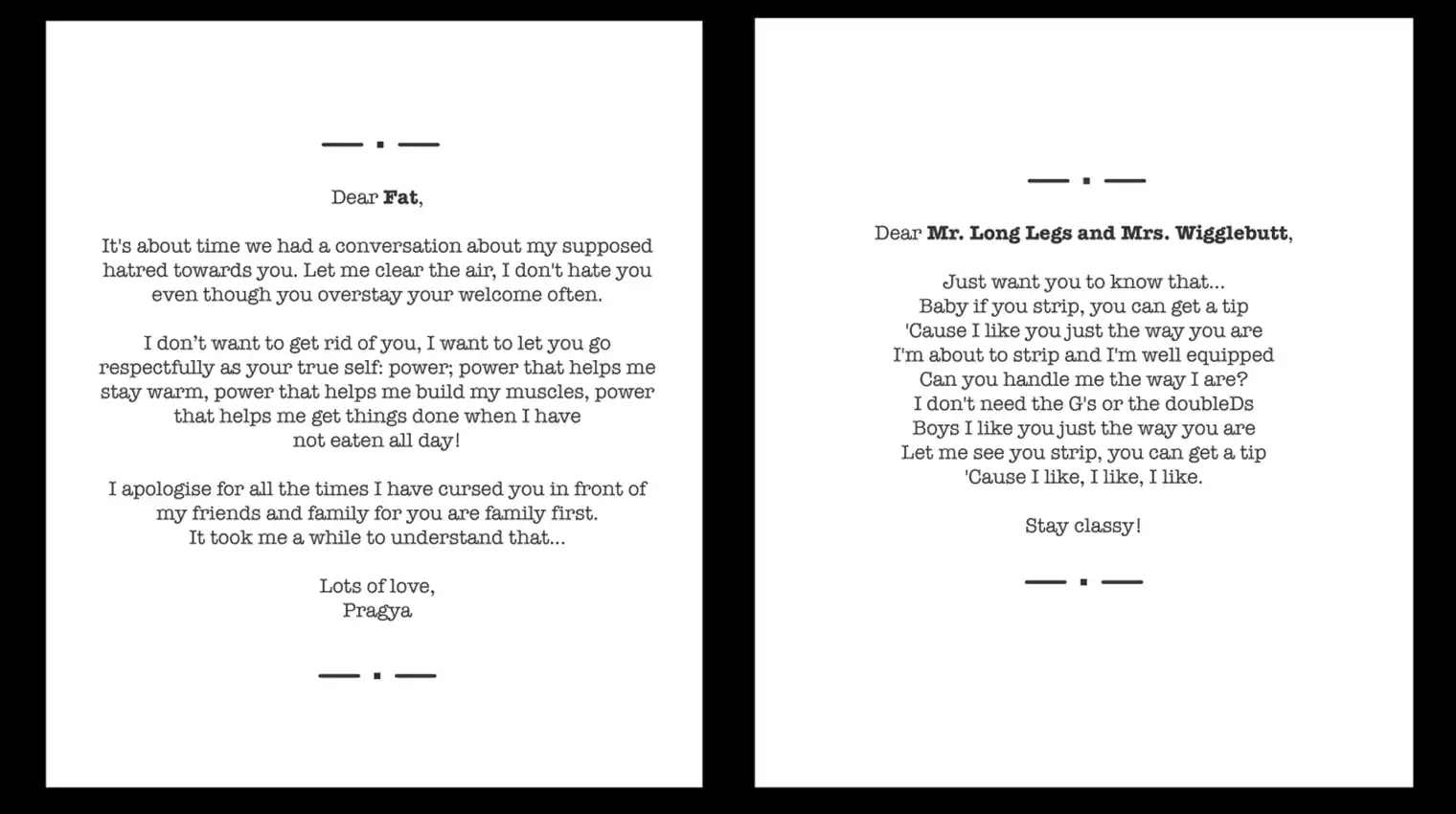 These two women are determined to shatter the myth about body fat and long legs.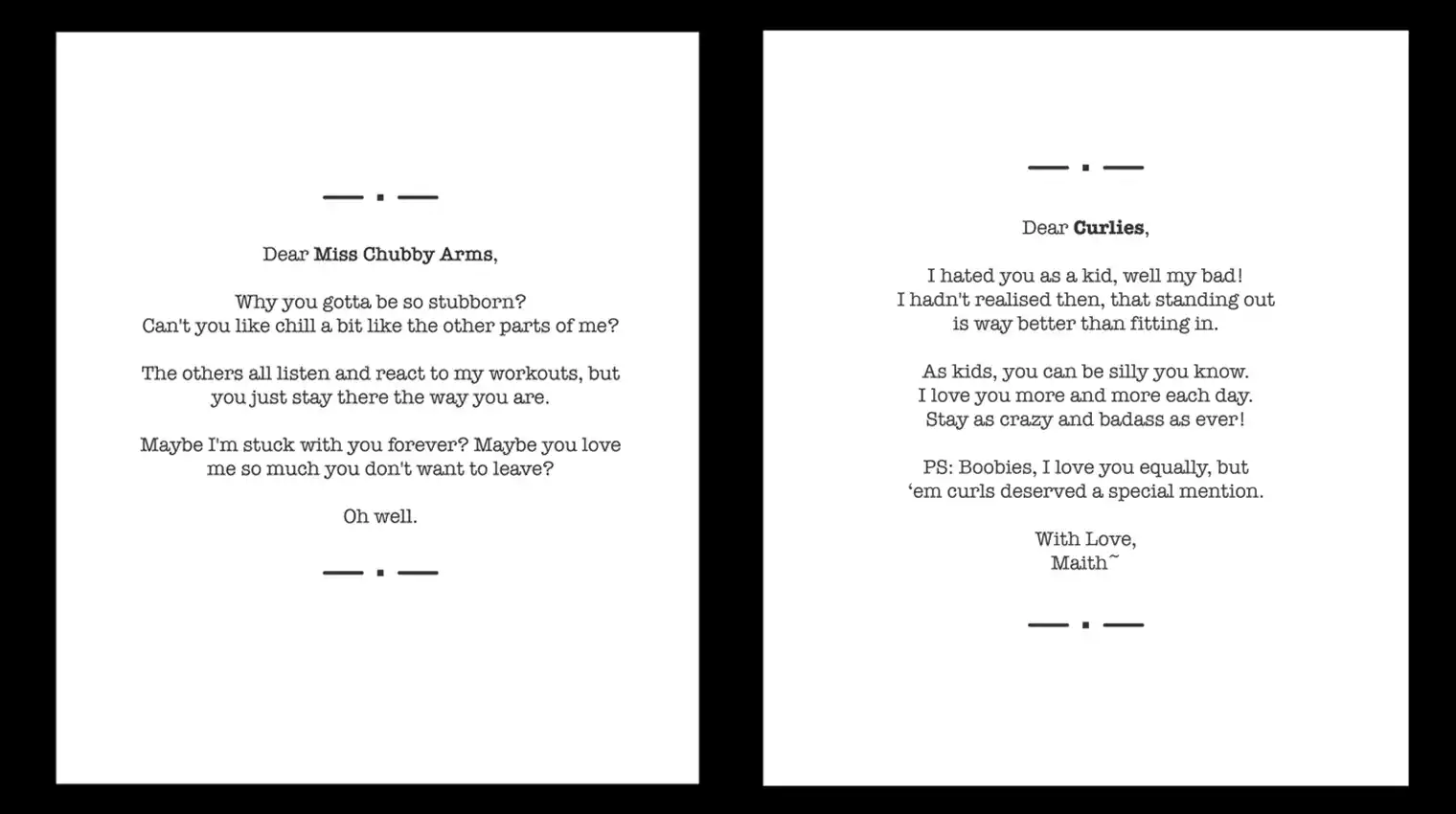 And, at last, chubby arms and curlies get some love.
Maybe, they will inspire you to write your own.