The tributes flowed thick and fast on the 113th birth anniversary of Bhagat Singh, one of Indian history's most loved freedom fighters. However, some observed that there was an irony in a revolutionary like Bhagat Singh, a committed socialist and atheist, being celebrated by the same people who brand students as "anti-national".
Today marks the 113th birth anniversary of Bhagat Singh, one of Indian history's most loved freedom fighters. Singh was a revolutionary who fought the British rule in a manner diametrically opposite to Gandhi's model of peaceful resistance. Singh threw non-lethal bombs in the Central Legislative Assembly as a means of protest, and was eventually hanged by the British Government for assassinating the police officer John Saunders.
His title of "Shaheed" comes from how he went boldly to his martyrdom at the young age of 23. "Inquilab Zindabad", which means "Long Live the Revolution" was a slogan Singh popularised. The nation paid tribute to Bhagat Singh on his birth anniversary. So did representatives and supporters of the Bharatiya Janata Party-led Indian government, all the way up to Prime Minister Narendra Modi.
मां भारती के वीर सपूत अमर शहीद भगत सिंह की जयंती पर उन्हें कोटि-कोटि नमन। वीरता और पराक्रम की उनकी गाथा देशवासियों को युगों-युगों तक प्रेरित करती रहेगी। pic.twitter.com/LMy2Mlpkol

— Narendra Modi (@narendramodi) September 28, 2020
The admiration for Bhagat Singh was reflected at every level of the BJP hierarchy, with state spokesperson Gaurav Goel calling him "the World's Greatest Revolutionary".
The legend of all times. World's greatest revolutionary. My tributes on #BhagatSingh Birth Anniversary. pic.twitter.com/J2JvpEnp0y

— Gaurav Goel (@goelgauravbjp) September 28, 2020
BJP Member of Parliament Gautam Gambhir referred to Bhagat Singh as his idol while posting on Twitter. These were only a few among many, as the tributes for Bhagat Singh continued to pour in from all corners.
"I have only one religion and that is to serve my country". He was not just a man but an idea and an ideology. Bow down to my idol #BhagatSingh pic.twitter.com/CRLtU0c5FV

— Gautam Gambhir (@GautamGambhir) September 28, 2020
However, some people observed that there was a certain irony in a revolutionary like Bhagat Singh being celebrated by so many people who otherwise speak in support of the establishment. Singh's ideals, of which we get a glimpse through his writings, reflect a man committed to the ideals of socialism and atheism. Some of his writings were compiled into a book titled "Why I Am an Atheist", and reveal how some of Bhagat Singh's beliefs would have put him at odds with the mood of present-day India just as much as the British.
Bhagat Singh was a communist. He wrote articles in Urdu and Punjabi. If alive today, bhakt mandali would have called him 'anti national' for his Inquilab Zindabad slogan, Republic would have said he is part of 'tukde-tukde gang' and Times Now would have snooped on his WhatsApp.

— Rohini Singh (@rohini_sgh) September 28, 2020
A detailed thread on Twitter cites Bhagat Singh's own writings and points out how he was firmly opposed to religion, and a reader of the works of Vladimir Lenin, the father of Russian communism.
The man who shook the British crown was born 113 years ago today.

His slogan 'Inquilab Zindabad' is an anti-national word today. Bhagat Singh once beautifully explained the real meaning of Inquilab Zindabad to a journalist.

A #Thread on his quotes about Casteism & Religion. pic.twitter.com/h1pNSh77NF

— Advaid അദ്വൈത് (@Advaidism) September 28, 2020
A Congress party worker pointed out the many ways that the current batch of pro-government voices would target Bhagat Singh if he were alive today.
If Bhagat Singh was alive today, he would be in jail under UAPA, his state of Punjab would be called a Terror Hub, paid Media would call him a Jihadi & Bhakts would label him as UrbanNaxal

This is the tragedy of New India. This is why we need Inquilab Zindabad now more than ever

— Srivatsa (@srivatsayb) September 28, 2020
There's no doubt that Bhagat Singh is an almost legendary figure who inspires Indians even today. But his legacy has become harder to discern as all sides lay claim to it.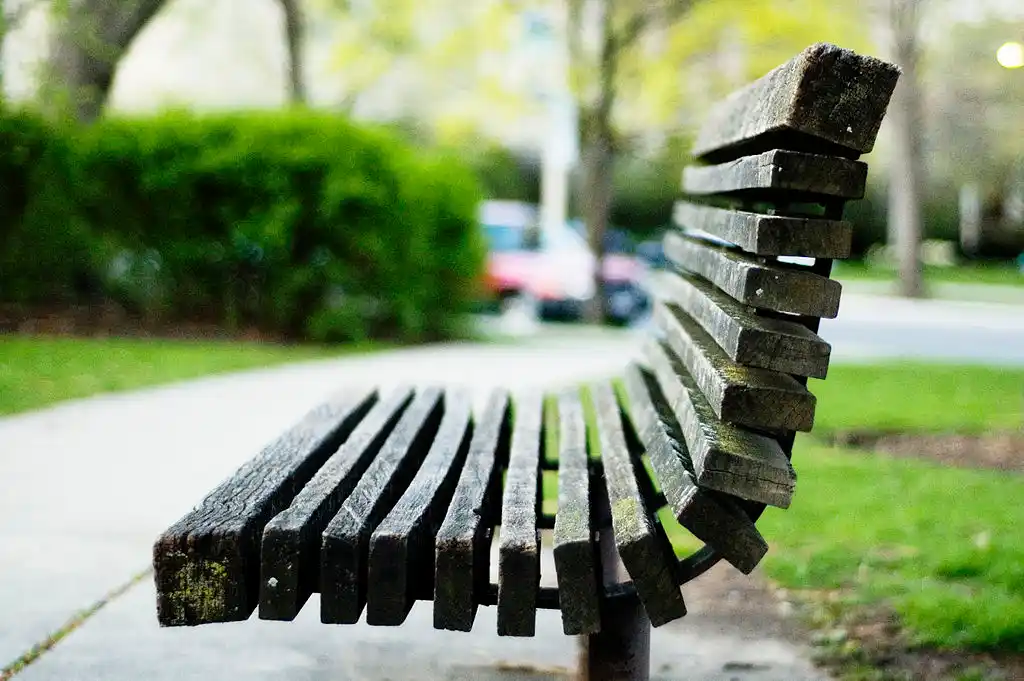 The Arré bench delivers stories that mattress. It hasn't achieved much sofar. But it's getting bedder.