A video of a woman stopping traffic on Mumbai's busy Peddar Road to confront her apparently cheating husband has gone viral. How is it that our natural reaction is to share this clip on WhatsApp groups with smileys in tow?
By now it should come as no surprise that most posts shared on WhatsApp serve no purpose other than making a few members of the group reach for the mute button. Questionable conspiracy theories, jokes directed at anonymous wives and children, and locker room chats, the WhatsApp group is a reflection of our most unsavoury tastes.
One video that has been doing the rounds for the last few days, in a bid to add some more "masala" to our otherwise boring lockdown lives, is more proof of this.
In it, a woman is seen stopping traffic on Mumbai's busy Peddar Road to confront her apparently cheating husband. A traffic cop is seen standing beside helplessly as the woman blocks a car, in which her husband was reportedly seated beside another woman.
The woman's reaction — which at one point includes her leaping on the car's bonnet, and at another kicking him in the shins — clearly conveys her frustration at the situation.
Traffic movement on Mumbai's Peddar Road was affected on Saturday evening due to a fight between a couple on the road

The woman was fined for abandoning her vehicle in the middle of the road, which led to the traffic jam https://t.co/c76YLF7Pet

Video: Twitter/ Waris Pathan pic.twitter.com/LBnmFDSJQR

— Hindustan Times (@htTweets) July 13, 2020
While the woman was later challaned for blocking the road, and drove away with her husband in another car, the matter didn't end there. Her obvious exasperation, coupled with the strangeness of the situation became the butt of several jokes, as the video went viral on WhatsApp and other social media, inviting the public to deliver its verdict.
Some of these verdicts involved bemoaning the fact that the woman had blocked traffic — on a road that usually wouldn't have it any other way — while others made it a point to mention that she had become the laughing stock of the city.
What are the cops doing ? Unbelievable. If you go to the police station they act counsellors and now when this lady is causing inconvenience to others they are doing nothing ?

— Punita Toraskar 🇮🇳⛳️ (@impuni) July 12, 2020
Hawwwww! Hahahahaa! What ya, I am working and my brother @jayeshkapoor18 sends this on our Siblings group and I am BACK on Twitter! What, ya! 😂😂😂 Also, poor cops couldn't do anything but divert traffic! Panga nahi lene ka, apne ko bhi padegi! 😝 @kirankapur 😂

— Jyoti Kapur Das (@jkd18) July 12, 2020
What was notably missing, however, was a sense of sympathy for the woman.
It's almost too telling at this point that most of our reactions to seeing someone at possibly one of the lowest moments in their lives is to bring out the popcorn and settle into our sofas for a few minutes of fun.
High drama on Peddar Rd-a road with perhaps the highest ₹/sq km in🇮🇳😃

Wife caught husband red handed with his gf-hauled his sorry ar$e out of the car & kicked gf's bu!t too👊

🍿aur🍺nikaalo mitroon😂

Yaha common man ki lagi padi hai-but see problems of the rich & famous🤦‍♂️ pic.twitter.com/W7QUicWrF3

— Taansane (@BesuraTaansane) July 12, 2020
Of course, the fact that the video went viral in the first place is more evidence of this voyeuristic tendency. The clip from Peddar Road, much like many others have in the past, seem to have evoked nothing but a sense of schadenfreude in WhatsApp groups.
Even for those who believe the woman deserves no sympathy — by the look of it both the woman and her alleged husband appeared to be well-off, and she could have chosen a less inconvenient location for the showdown — our natural reaction should not have not have been to share it on thousands of WhatsApp groups with smileys in tow.
But then again, if there's one thing the previous two days have proved without a doubt, it's that we live in a country where a woman can get rape threats for telling a joke, and the video of another woman clearly in distress is the epitome of humour.
Looks like the joke's on us.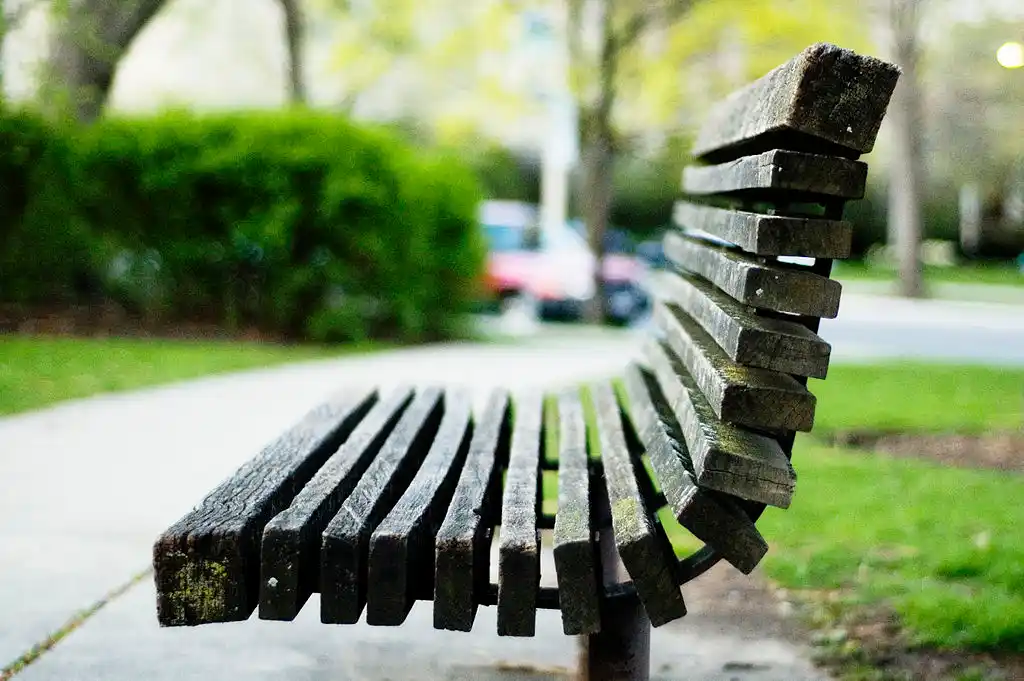 The Arré bench delivers stories that mattress. It hasn't achieved much sofar. But it's getting bedder.