The Supreme Court's historic judgement that repealed Section 377 was based on one universal message: The right to love. It's an open discussion on love that benefits all of us, irrespective of our gender or sexual orientation.
On September 6, minutes before the five-judge Constitution bench struck down Section 377 in a landmark verdict, Justice DY Chandrachud's part of the judgement comprised a pertinent message that holds true for any individual, irrespective of their sexual orientation. "What makes life meaningful is love. The right that makes us human is the right to love. To criminalise the expression of that right is profoundly cruel and inhumane," he observed.
The debate against the draconian law boils down to this one thought: The right to love. Although, it's a freedom that transcends class, gender, and sexuality barriers, it's also one that has been systematically denied to the country's LGBTQIA+ community for over 150 years. Over the years, the majority of us, who identify as straight have been able to love without the state being fanatical about curing us of our desires. Even as our queer friends have been shamed, punished, and branded a criminal for wanting the same thing.
For us, our heteronormative sexual orientation has long been our privilege. And there was no better reminder of this truth than on Thursday's verdict. It wasn't just a judgment meant for queer people — it's one that brought tears to the eyes of the straight folk as well. I suppose, it's why all of us feel so strongly about the judgment. If anything, it squashes the very notion of othering – of celebrating the judgment from a distance, instead of being a part of it.
Because after all, an open discussion on love benefits all of us. It reiterates our responsibility of being allies; of speaking up with them and celebrating the win like it's our own.
Granted, our lives might not have been directly affected by Section 377 and it's near impossible for us to even fathom the extent of abuse, torture, and societal shame that our queer friends have valiantly withstood to get us here. But if there's one thing the judgement has managed to drive home, it's that our fundamental rights can't be rationed. What's the point of being granted a freedom that is simultaneously used to strangle the rights of so many others?
At a time when successive governments have slowly eroded the concept of justice and headlines are dominated by routine instances of exploitation, it's impossible to not feel overwhelmed when the judiciary seems determined on insisting that all hope is not lost. That, we can repose our faith in it to correct a wrong and also hear an apology for not doing it sooner. That we can rely on it to remind us of the importance of compassion, especially when we trade in hate-mongering.
For us, our heteronormative sexual orientation has long been our privilege. And there was no better reminder of this truth than on Thursday's verdict.
Hours after Chief Justice Dipak Misra declared, "I am what I am. So take me as I am," my friend described the exhilaration of getting to steal a kiss with his boyfriend in public.
For the first time, he was able to savour the moment instead of looking over his shoulder, instead of scrambling to maintain a distance immediately after. He kissed his boyfriend with his eyes closed, mustering the feels, the way they say you are meant to kiss.  
On any other day, he would find himself preoccupied in trying to minimise the curious gazes, hushed voices, and arched eyebrows that meet two guys indulging in a physical display of affection. Unlike the regular shade of Indian disapproval at any kind of personal intimacy, the ones he's habituated to are loaded with an accusation — of committing an unnatural crime.  
But after the Constitution bench unanimously supported the "minuscule minority" my friend identifies with, he found joy in simply joining the countless couples dotting Marine Drive and Bandstand. And just like that, a seemingly small aspect of the modern dating experience became a memory.
Ten years ago, when most of us were still grappling with how our identity, sexuality and privilege intersect with each other, I may have seen my friend's elation as a victory for the queer community. But today when I hear his joy, how can I feel anything but pride and hope for all of us? Here's hoping that the judgment is just the first step — toward a more equitable future for the entire country.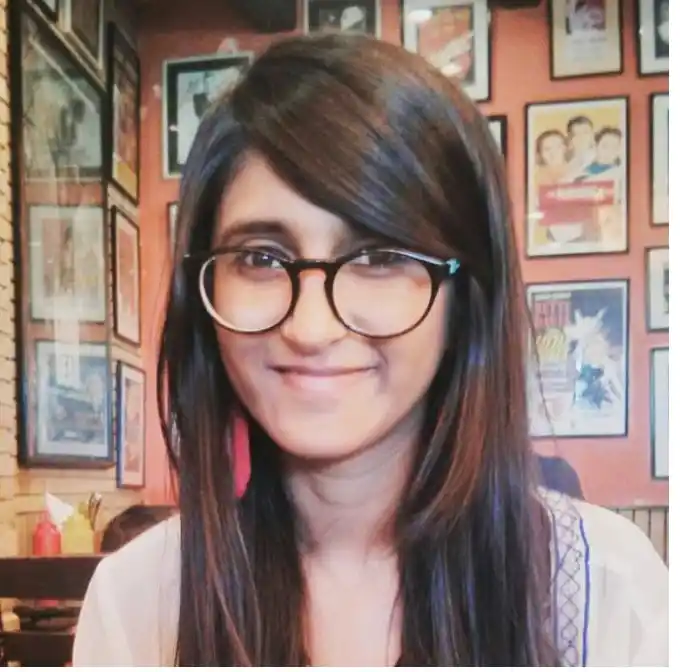 When not obsessing over TV shows, planning unaffordable vacations, or stuffing her face with french fries, Poulomi likes believing that some day her sense of humour will be darker than her under-eye circles.