One of the country's most notorious sex traffickers, Geeta Arora, who also goes by Sonu Punjaban, was sentenced to 24 years in jail by a Delhi court for kidnapping a minor girl and pushing her into prostitution. Punjaban, who routinely made headlines in the 2000s, was convicted under the POCSO Act.
One of the country's most notorious sex traffickers, Geeta Arora, who also goes by Sonu Punjaban, was sentenced to 24 years in jail by a Delhi court this week for kidnapping a minor girl and pushing her into prostitution.
Punjaban was convicted under the Protection of Children from Sexual Offences (POCSCO) Act, while an accomplice was imprisoned for 20 years after he was found guilty of raping a minor girl, who was 12 years old at the time.
A Delhi Court today sentenced 24 years jail terms to Geeta Arora alias Sonu Punjaban in a human trafficking case saying that she has crossed all limits to be called as a woman and deserves the severest punishment. She was also fined Rs 64,000.

— ANI (@ANI) July 22, 2020
This is the first time that 35-year-old Punjaban has been convicted of a crime, The Indian Express reported, even though she has been an active player in the flesh trade since as early as 2000.
Punjaban would employ aspiring models to attend to clients across north India and Mumbai. Her network, which included high-profile businessmen, notorious gangsters, and associates in the police departments ensured that she was able to evade the law, a report in India Today said.
#SonuPunjaban, the operator of Delhi's biggest sex racket, has been sentenced to 24 years of jail term.https://t.co/zDsEGnNRPP

— IndiaToday (@IndiaToday) July 22, 2020
When delivering its sentence the Delhi High Court observed that she had "no right to live in a civilised society, and had "crossed all limits to be called a woman".
In its strongly worded ruling, the court also observed that Punjaban had "not only purchased a victim for prostitution" but also "brutalised her to make her surrender to her demands. "She forcibly administered drugs to the victim so that she could not resist a customer…" the court said, adding that these shameful acts "deprive her of any leniency".
Human trafficking case: Delhi Court sentences Sonu Punjaban to 24 years in jail

The court noted that the convict Sonu Punjaban not only purchased the victim for prostitution but she also brutalized her to make her surrender to her demands.https://t.co/9MExuUf3Qx
-via @inshorts

— Amrita Bhinder (@amritabhinder) July 23, 2020
Despite this being her first official conviction, Punjaban has been arrested several times in the past — starting in 2007, when she was held under the Immoral Traffic Prevention Act, and again the following year under the same charges.
While she managed to get out on bail in those cases, she was arrested once again in 2011, after two undercover police officers caught her in the act of prostituting women. She was jailed for some time following this arrest, but later let go over a lack of evidence.
She is also allegedly involved in a murder case in Haryana.
When landed Delhi 12 years ago…many days front page news about this notorious brothel house owner – at last – Sonu Punjaban gets 24 yrs jail for forcing minor into prostitution https://t.co/alfmTSybs1

— J Gopikrishnan (@jgopikrishnan70) July 23, 2020
The current case against her dates back to 2014, when the minor girl managed to escape her captors, and tell the police that she was kidnapped by Punjaban's accomplice and forced to have sex with 12 men before she was "sold" to Sonu Punjaban, who trained her to speak English to please high-end customers.
It took three years, but eventually she was arrested by the crime branch in 2017, and booked for forcing minors into prostition. Her accomplice Sandeep Bedwal was sentenced for raping minor girls. The Delhi court upheld both these charges in its ruling.
Apart from criminal activity, Sonu Punjaban's personal life has also been the subject of many articles. Punjaban, reports say, has either been married to, or rumoured to be dating at least three high-profile gangsters, who were all killed in separate police encounters.
Details of her dramatic life have also been brought to life on the big screen, by Richa Chadha's character Bholi Punjaban in the films Fukrey and Fukrey Returns. With her now safely behind bars, all her hundreds of victims can now finally breathe a sigh of relief.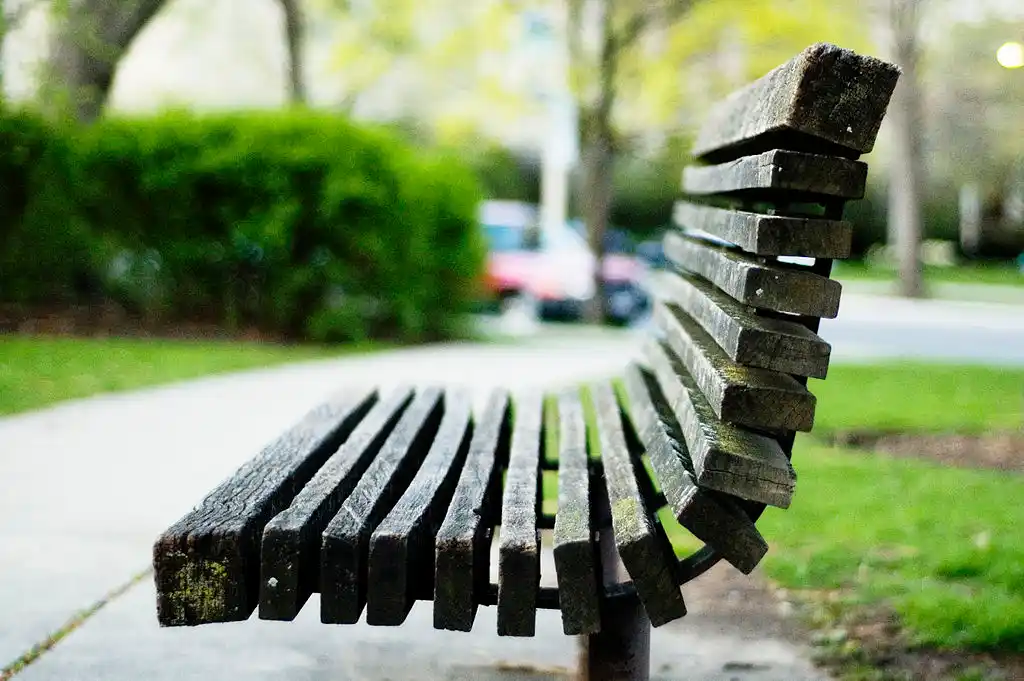 The Arré bench delivers stories that mattress. It hasn't achieved much sofar. But it's getting bedder.