I fell in love with a Dalit woman and wanted to marry her. That's when my privileged, savarna family came into the picture. Though less educated and less progressive than my wife's family, my parents considered themselves superior only because they were born in a Brahmin household.
As a child, caste was always something I came across in passing, in the pages of history textbooks or registration forms for exams. Sometimes, I heard the word "scheduled caste" thrown about the house, never in a complimentary manner. Growing up as an upper-caste, middle-class Hindu male, I had the privilege of being oblivious to caste. That was until I met a girl, who would go on to become my wife.
I met Shivali in 2016, fittingly, around the occasion of Amedkar Jayanti. I was a reporter in Delhi, when I was given the brief to prepare a solid line of coverage for Ambedkar's birth anniversary. Shivali, who worked as a graphic designer at the same company, was to work with me on the story. I had only just started reading Annihilation of Caste by Dr BR Ambedkar. So I set about doing the legwork. I started with an anecdote, spoke to experts, contrarians, took a deep-dive into history. At the end of my endeavours, I was left with what I thought was a well-balanced story.
But she disagreed. And it changed my life forever.
Shivali felt my story was too superficial. She thought it did not delve deep enough into the problem of caste, of failing to look at caste in our institutions, in our media, in politics, and more. She certainly knew more about caste than I did. She took a far greater interest in the subject than in routine politics or media-related stories. Shivali was a member of the Scheduled Castes, and her family had a history of Dalit activism; her maternal grandfather had worked closely with Dr Ambedkar.
While Shivali might have disagreed with my story, we still managed to have a great conversation about it, and what started with an assignment soon blossomed into a relationship. The relationship, in turn, threatened to grow into an intense love affair. Despite our different backgrounds, we were happy together. I thought I had finally begun to understand caste, but what did my privileged, savarna self know anyway?
I was in for a rude awakening.
After five months of dating, we moved in together on November 10, 2016. One thing led to the other. I quit reporting in the interest of financial stability. We adopted a puppy and started a side-business together. And before we knew it, two years had passed. Suddenly, marriage seemed to be on the cards. It would be another two years before our families met.
And that's when the complexity of our relationship started to unravel.
Until that point, whenever we spoke of caste, we did so casually or academically. That wouldn't be the case once the families got involved — especially mine.
My relatives did not turn up in time for the baarat. It was perhaps their way of making a statement – it was them trying to exert their superiority.
My parents, who have spent most part of their lives in Guwahati and interacted mostly with people from the same caste, flew down to Delhi where the details of the wedding could be discussed away from the prying eyes of relatives. But my mother had some other plans. Her inherent biases could no longer be kept under wraps. She had a problem with trivial issues – Shivali's looks, her complexion, and our age gap (though she is only a few months older than me).
The cat was let out of the bag at the first meet-the-parents when without hesitation she said, "When Subh left home for work, I told him three things: To not marry outside religion, to not marry outside the state, and to not marry a Scheduled Caste." That was enough to cause the talks to break down – almost.
Even our four-year-old relationship shook to the core because of my mother's attitude. Shivali was enraged; we lived apart for about 15 days, during which she thought long and hard.
But soon she realised that I was nothing like my parents; I was simply caught between my casteist family and my progressive self and it evoked her sympathy. Or perhaps, it was the fact that we were dog parents to the most adorable two-year-old pup, that swung things in my favour.
I found support in Shivali's mother, who jockeyed for me all the way. The wedding was to happen, with or without my mother's assent.
That was the first time I understood how privileged upper-caste people live a life oblivious to the plight of those from the lower caste. I wonder if my mother was plain insensitive or she didn't know any other way.
While my mother aired her list of grievances about the wedding boisterously, Shivali's mother always spoke in a soft measured manner. That she was a retired head of department of a state Government-run college did not matter to my mother. That she was speaking to someone who was far more educated than her made little difference.
Education and position, lost to caste. My narrow-minded parents considered themselves superior only because they were born in a Brahmin household.
What started with an assignment soon blossomed into a relationship.
I saw my mother-in-law being an excellent host to my parents during the wedding, only to be met with their cold indifference. I died a little inside. My parents refused to leave their egos behind even on their son's wedding day.
To start the fireworks, I had an angry run-in with my mom right on the morning of the wedding. It was because she threatened to leave before the wedding over a silly joke. In the evening, my relatives did not turn up in time for the baarat. It was perhaps their way of making a statement – it was them trying to exert their superiority; making their disapproval of the match apparent.
I started the baarat with four friends and my grumpy parents, and danced with total abandon, if not only in celebration then to hide my sadness, my disappointment.
I understood caste that day.
That night, my relatives came to the venue late and left after eating, without waiting for the ceremony. But the worst was yet to come.
My mother "forgot" to bring the sindoor and the shakha pola (bangles) for the bride. That was their last-ditch attempt at sabotaging the wedding. And it was the final nail in the coffin. I understood how destructive caste could be. That's when I gave up all hope.
Yes, we survived that day without sindoor.
The next morning, we confronted my mother, a big fight ensued, and I haven't seen them since. I spoke to them last on January 1 this year over the phone, when my mother did not hesitate to say, "There are always problems in inter-caste marriages."
I suppose, despite it all, I've learnt something. I've evolved into a person who is aware of his privilege every waking minute. Because, regardless of how it happened, I can now proudly say I am Shivali's husband. And it helped me understand caste far better than my academically sound news story from 2016 could ever serve to explain.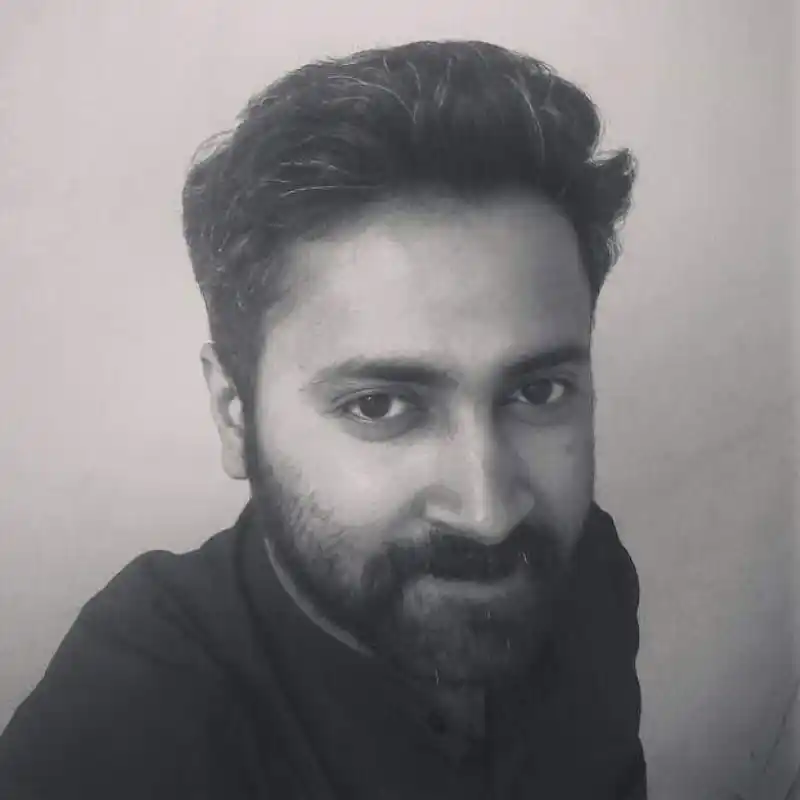 In his previous life, Subh was a journalist for portals like Newslaundry, Saddahaq, News Corp VC Circle. Then he served a year long sting as the Content Head of the Congress' Social Media team. Now he works as a Content Manager for Corporate and is loving the 9 to 5 life.