House-hunting in Mumbai is nightmarish and it's a near impossible task if you are a transperson. After being turned down by a dozen house owners in Mumbai, Neil Gaikwad, a 27-year-old trans man, finally found a flat in Saki Naka. But this was only after being humiliated – the landlady touched his breasts and asked him to show her his underwear.
Speaking to landlords while hunting for a house in Mumbai can often feel like a hostile interrogation, but Neil Gaikwad's experience was worse than a nightmare. "My landlady touched my breasts to find out whether I am a man or a woman," said Gaikwad, a 27-year-old trans man who was born as a girl, but is currently under hormonal therapy to become a man. He was too shocked to react. Gaikwad's encounter with his landlady, while invasive, disrespectful, and dehumanising, is sadly representative of how hard it is for many members of the LGBTQ+ community to find homes, even in the supposedly more progressive metropolises of India.
It's been over a year since September 6, 2018 – the historic date when the Supreme Court struck down the colonial era Section 377, which criminalised consensual intercourse between adults of the same sex. In its statement, the court noted that Section 377 fettered the right to equality for the LGBTQ community. "History owes an apology to the members of this community and their families," said Justice Indu Malhotra, referring to the discrimination they've endured in the past. The decision was met with great joy, viewed as a great leap toward a more progressive Indian society. Unfortunately, not much has changed when it comes to everyday living. Legal equality is not effective if the society is unable to keep up.   
For better or worse, Gaikwad ended up staying as a tenant in the Saki Naka flat of the same landlady who had reacted to his identity with such shocking ignorance. At one point during their first conversation, the 70-year-old demanded to see his underwear. "Luckily, her daughter stepped in and agreed to give us the home on rent. We decided to overlook her rude behaviour as the woman is old. But every now and then, relatives or friends of the family show up at the house to check on our behaviour and we have to bear with that," said Gaikwad.
Over the years, he has learnt to overlook the stares and the whispers each time he passes his neighbours. Everyday bias has become routine. It's a bitter pill to swallow, but what choice did he have. After being turned down by more than a dozen house owners, the septuagenarian woman was the only person who opened her doors to Gaikwad in the city.  
Legal equality is not effective if the society is unable to keep up.
It just goes to show how limited the options are for members of the LGBTQ+ community, even a year after Section 377 died its overdue death. Gaikwad and his roommate Arsanal Shaikh, also a trans man, would call landlords who would agree to show them houses. "After speaking to us over the phone, most house owners assumed we were men. But when we visited them they would look at us as if we were criminals and refused to entertain us," said Gaikwad. "After many such experiences, we were a bit frustrated. Even desperate."
Gaikwad and Shaikh met during an LGBTQ+ gathering in Mumbai. They two had to leave their own homes after they came out as transgender to their families. After Gaikwad's parents died, his siblings would abuse him and insinuate that he should leave. Meanwhile, after cutting off his long hair and starting to dress like a man, Shaikh was asked to leave by his parents. He turned to his friend who took him in, but after a few days his wife started calling Shaikh names; she'd mock at him. He stayed on for a couple of weeks because there was nowhere else he could go. That's until he met Gaikwad. "I got to know Neil was looking for a roommate. That is when I decided to stay with a person who is like me," said Shaikh.
But the road to finding a flat was riddled with discrimination. "Transgender individuals don't get houses to stay in most of the time and end up staying in slums. Homosexuals have relatively lesser problems, as you can't really tell if someone is gay," said Shyam Konnur, an activist from Pune who runs an NGO called MIST that works for the queer community. However, that is not to say that finding homes is a walk in the park for gay and lesbian couples either.
In June this year, the International Commission of Jurists published a study titled Living with Dignity: Sexual Orientation and Gender Identity-Based Human Rights Violations in Housing, Work, and Public Spaces in India. The report only echoes the struggles of Gaikwad and his roomie, pointing out that LGBTQ+ persons are often denied accommodation and are segregated into particular localities, which lack basic amenities, and are located at a distance from their workplaces. It says LGBTQ+ persons of all ages are vulnerable to physical and sexual violence in their homes and most of them eventually leave their family homes. It does not end at that. The community also faces inhuman treatment from their landlords.
For Sachin Jain, a 43-year-old gay teacher, it got so bad that he decided to fashion his own solution. "LGBTQ+ people face homophobia from landlords, snoopy neighbours, hostile housing societies, and bigoted roommates. You can't have friends over or laugh freely. You have to talk in whispers, and it is near impossible to spend quality time with your partners indoors," said Jain. He started an e-group in the late '90s, one of the first of its kind, that would send mails to members about renters, roommates, and so on. Though Jain has not kept an exact count of how many queer people received houses through his platform, he estimates that over the last 20 years, hundreds have been benefited. 
The choice to live where you want to, is an important one; it impacts every aspect of your life.
Today, Jain's e-group has evolved into a closed Facebook group called GHAR, an acronym for Gay Housing Assistance Resources. GHAR is a free, pan-Indian group with over 10,000 members from 15 cities; there are five to six fresh posts every day. Despite its expansive presence currently, GHAR faced many teething problems in its earlier years since its founding in 1998. Jain said, "Until Section 377 was decriminalised, it was risky business; it was illegal."
Among hundreds and thousands of Indians who need to be sentised toward the queer community are many landlords and landladies. They might seem insignificant in the larger scheme of things, but for students and working-class men, women, and trans people leaving their homes in search of better opportunities, they are a vital cog in the sustenance wheel. 
The choice to live where you want to, is an important one; it impacts every aspect of your life. "There are significant consequences if you lose the ability to live where you want to live only because of who you are," William Berman, law professor and director of  Suffolk's Housing Discrimination Testing Program, told The Huffington Post. "It affects every part of your life. It affects your ability to have economic opportunities, like commute or proximity to work, health, proximity to health care, education… so even if you don't know it, you've lost a very significant opportunity."
Gaikwad and Shaikh still consider themselves slightly fortunate to find a house in a city they want to live in. Many of their friends have gone back to living with their families because no one is ready to accommodate them, some just make compromises and live in very poor conditions. 
The truth is, the right to housing is not one guaranteed to citizens by the Constitution, which makes it easy for access to housing to be denied to marginalised sections like the LGBTQ+ community. But thankfully, after the great leap forward of revoking Section 377, organisations like GHAR are taking the baby steps that lead us further down the path to true equality.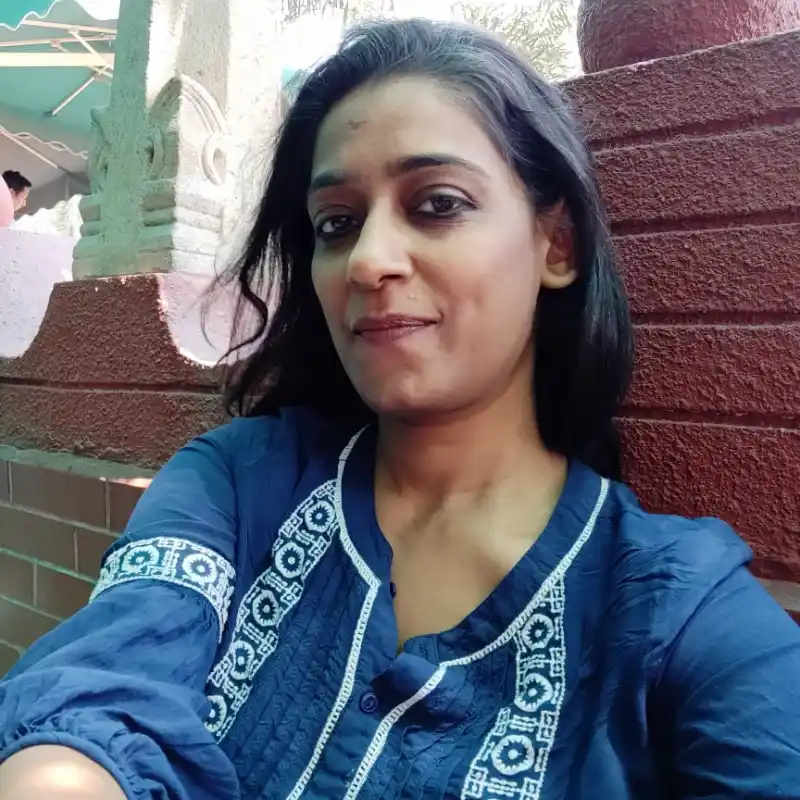 Varsha Torgalkar is an independent journalist based out of Pune. She writes on social justice, gender, climate change, and travel. She is an avid trekker.