Students from marginalised communities come to cities like Mumbai with the hope that these are places filled with open-minded people free of prejudice. But Dr Payal Tadvi's suicide brings to light the struggles of students from SC/ST categories in our educational institutions, where reservation is a pejorative word.
Vijay Tadvi moved to Mumbai about two years ago. He is still getting used to the teeming crowds, bustling streets, and swanky cars honking through the city. And he still does not feel at home.
Vijay comes from the same district, and belongs to the same Adivasi community as Payal Tadvi, the 26-year old medical student who committed suicide after facing alleged  harrasment and casteist slurs from three senior doctors at Mumbai's BYL Nair Hospital. "I can relate to her," said the 19-year old MBBS student, amid chants of "Justice for Payal" outside the hospital on Tuesday. "Tribal and Dalit students are often humiliated. And it is because of who we are."
On May 22, when India was awaiting the results of the General Election, Payal, a second-year resident doctor at Nair Hospital's Gynaecology and Obstetrics Department, was found hanging in her hostel room. She reached a tipping point after enduring months of torture from her senior colleagues – Bhakti Mehre (26), Hema Ahuja (28), and Ankita Khandelwal (27). The seniors often referred to her as "nichle jaati ke log", would scream at her in front of her peers, and stopped her from entering the operation room. Mehre and Ahuja were Payal's roommates for about a month. While they slept on the cot, Payal slept on a mattress on the floor. Payal's husband reportedly said that the three doctors would go to the toilet and wipe their feet on her mattress and litter it. The three senior doctors have now been arrested and charged under the anti-ragging act, and the Prevention of Atrocities Act.
Hailing from the Muslim Bhil community in a remote village of Jalgaon, Payal was the first doctor in her family. She would have been the first MD from the community, which resides in the border areas of Gujarat, Madhya Pradesh, and Maharashtra. But now her story has turned into a tale of caution for the community largely consisting of small cultivators and labourers.
"People do not know what it takes for us to move out of our homes and chase our dreams, to pursue an education in a city."
For children of cultivators and labourers, like Payal and Vijay, moving to big cities like Mumbai is a dream that very quickly turns into a nightmare. For Vijay, the journey has been hellish. "My parents are illiterate. They have sent me to Mumbai by toiling day in and out as farm labourers. Ours is one of the most backward communities in the country, with no legacy of education. People do not know what it takes for us to move out of our homes and chase our dreams, to pursue an education in a city," he tells me. 
Big metros like Mumbai and Delhi are supposedly populated by people with open minds and no caste prejudice, but Payal's suicide proves that that is far from the truth. "I have been told by many in college that this course is not for people from my community," Vijay said. "But I did not face anything as horrible as Payal did. We have now lost an important person."
Reports suggest that Payal and her family had complained to hospital authorities of the discrimination she faced and the derogatory comments posted against her on social media. In December 2018, her mother, Abeda, complained to the Head of the Department. After no response from him, she wrote a detailed letter to the dean of Nair Hospital on May 10, 12 days before her daughter ended her life. No action was taken on either of these pleas.
"Since her first year, the three doctors have been torturing my daughter over trivial reasons," the letter reads. "They have humiliated her in front of the patients. They have threatened to never let her carry out a delivery; they have told her she would not be allowed inside the operation theatre. They have told her they'll never let her practice. My daughter has endured the torture, yet continued with her work sincerely. I have seen it with my eyes because I am a cancer patient, and I have been coming to your radiation department for treatment between October to December 2018."
"We want the college to conduct a fair investigation to give justice. But this is not the way to do investigation through police force and media pressure without listening to our side."
However, denying the allegations, the three accused in a letter to a resident doctors' association said, "If heavy workload is given the name of ragging, then we all have been ragged or ragging someone while performing our basic duties. We want the college to conduct a fair investigation to give justice. But this is not the way to do investigation through police force and media pressure without listening to our side."
Vijay agrees that the workload is heavy for all medical students, across hospitals. But what happened to Payal cannot be described as workload. "This was specific targeting," he said.
Payal's horrific story has brought back haunting memories of Rohith Vemula, the Dalit student at Hyderabad Central University, who committed suicide. Vemula, a PhD candidate was suspended and his fellowship of Rs 25,000 held back after a complaint by ABVP, the student's wing of the BJP for raising "issues under the banner of the Ambedkar Students Association". Unable to manage expenses after he was removed from the hostel along with four other students, he set up a tent on the campus and started a hunger strike. Days later, he committed suicide and left behind a heart-wrenching letter where he spoke about broken dreams. "My birth is my fatal accident. I can never recover from my childhood loneliness. The unappreciated child from my past," he said. His death galvanised Dalit voices, who called it an "institutional murder".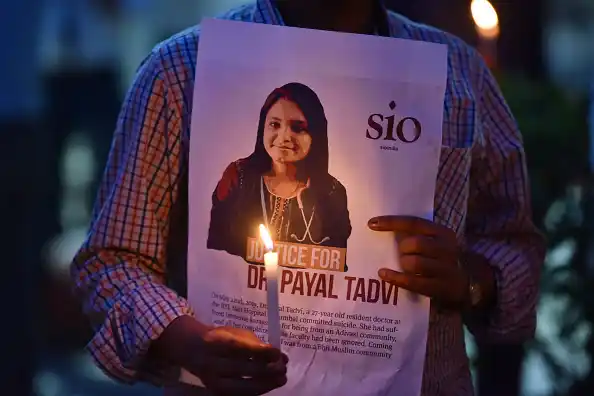 Sanchit Khanna/Hindustan Times via Getty Images
Students chanting slogans outside Nair Hospital say Payal's case is no different. SC and ST students are often intimidated by their peers from the cities; they often go into a shell and find no recourse. Vijay said students who come from marginalised communities often tolerate the discrimination but do not complain to the management. "We are not sure if the authorities would stand by us," he says. "And we risk being targeted even more after the complaint." 
Quitting and returning home is not an option for these students, whose families have pinned all hopes on them. However, the biggest challenge is not the expectations from those back home; it is convincing those in their classrooms that they belong.
Upper-class and -caste students rarely accord them that privilege. The bias regarding reservation has been instilled among the affluent at an early age, and the protesting students feel that students need to be sensitised about it. "They believe we are not good enough if we have come through quota, and that we have had it easy," says Vijay. "People say the caste system is dead. But it is alive and kicking as much in our cities as our villages." Payal Tadvi's is yet another example of a life cruelly cut short – hopefully, it'll serve as a wake-up call for our institutions.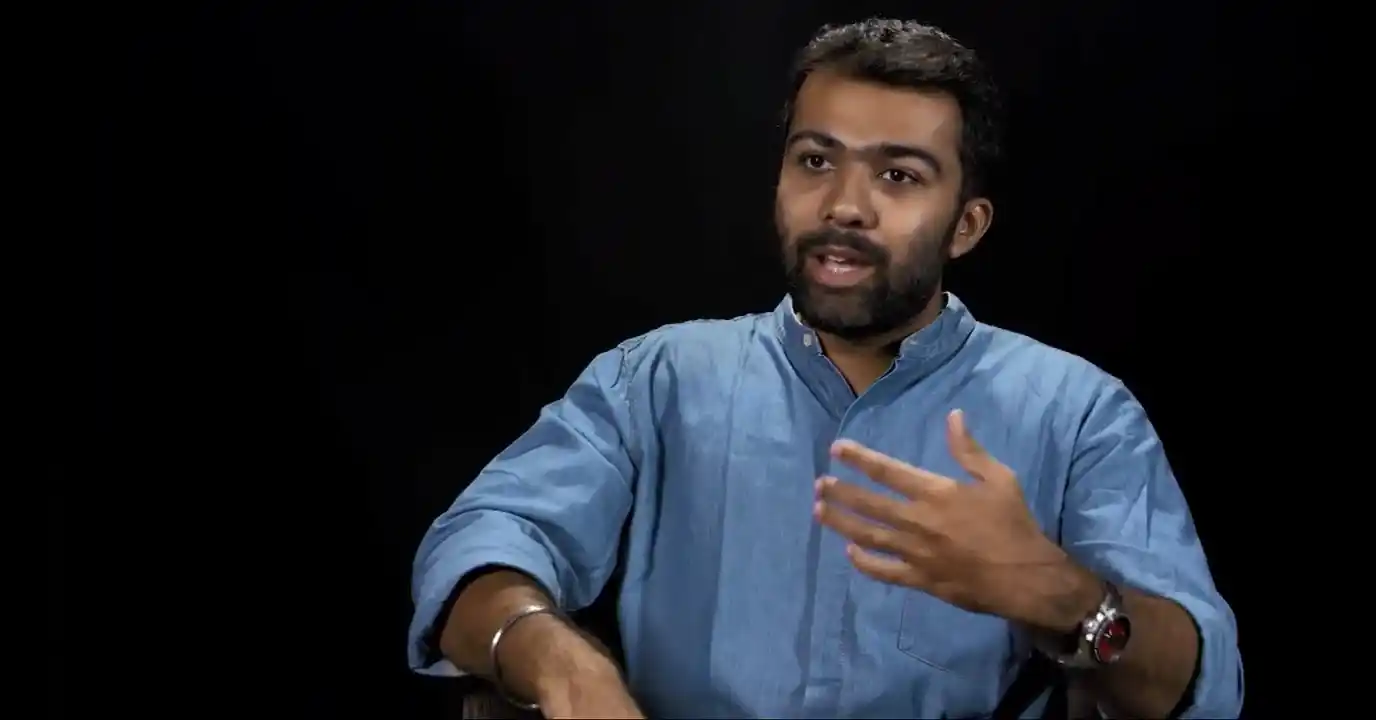 Parth MN is a freelance journalist based in Mumbai. He predominantly covers agriculture, along with politics and current affairs. He is the recipient of Ramnath Goenka Award and has been awarded the Lorenzo Natali Media Prize by the European Commission.