In a new low for Republic TV, panelists from India and Pakistan, discussing the thwarted Pulwama-like bombing, were seen brandishing weapons. In another segment, Arnab Goswami blamed Imran Khan for the locust attack in our country.
The controversial TV news anchor Arnab Goswami seems to have specialised in the art of televising absurd debates, which may grab eyeballs, but do very little as far as real journalism is concerned. On Thursday though, the debate on Republic Bharat, the Hindi news channel of Republic TV, crossed all previous levels of ludicrousness, when a panel ostensibly put together to discuss the thwarting of a terrorist attack in Kashmir's Pulwama devolved into representatives from India and Pakistan brandishing weapons at each other over video conference.
What the fuck are they doing?
Republic is a circus

Video via @abhijeet_dipkepic.twitter.com/uUSaHERtLm

— Parth MN (@parthpunter) May 28, 2020
The "combatants", which is probably what they thought of themselves, were Maninderjeet Singh Bitta, chairman of the All-India Anti-Terrorist Front, and Engineer Iftikhar Chaudhry, Deputy Secretary Information for Pakistan's ruling party, Pakistan Tehreek-e-Insaf. While Goswami's debates have always been more shouting matches and less informative discussion, this confrontation marked a new low even for Republic TV.
Is this journalism or someone trying to make tik-tok videos.

Arnab Goswami should be ashamed , if calls himself journalist after broadcasting these stupid things !!#Republictv

— Boring… (@graphicalcomic) May 28, 2020
Seeing as the subject of national security was once again replaced by empty theatrics on the channel, viewers treated it as such, with scathing critiques on the level of professionalism and reporting causing both #RepublicTV and #ArnabGoswami to trend on Twitter. When the TV channel and anchor become the topic of discussion themselves, rather than the subject they are supposed to be covering, it's clear that its brand of journalism is flawed.
#RepublicTV
They are only making our national security a joke. Their should be no debates on army and national security. These so called journalists are just horny for TRP and govt's lap. They shouldn't politicise military and make it a laughing stock for the world pic.twitter.com/aO40E07nBn

— Rutvik Patel (@RutvikP38217582) May 28, 2020
Frankly this video is not funny to me. degradation of debates on issues of national& border security to this spectacle is despicable. Aftr converting nation's security into a national circus, I am amazed that #ArnabGoswami claims this as nationalistic journalism. SHAME! https://t.co/XfKEpnQJiZ

— anjilee istwal (@anjileeistwal) May 29, 2020
It didn't stop at that. In another segment, Goswami could be found adding spin to the swarms of locusts currently attacking crops in North and West India, claiming they were sent by Pakistan. One headline flashing on the channel while the anchor delivered his rant even asked the question "Is Pakistan preparing locust biryani?" in what might be the strangest sentence on TV news.
क्या टिड्डी खाने वाला इमरान खान, अब पूरे पाकिस्तान को बारूद खिलाना चाहता है? देखिए 'पूछता है भारत' अर्नब के साथ रिपब्लिक भारत पर LIVE : https://t.co/G945HvRmSx pic.twitter.com/n2WPfJLOtF

— रिपब्लिक.भारत (@Republic_Bharat) May 28, 2020
Arnab is blaming Pakistan for locusts in India. Yes, you read that right pic.twitter.com/gCeVAOWmf7

— Parth MN (@parthpunter) May 28, 2020
A few days earlier, Goswami also found time to drag the Congress party into a panel debate about recent border tensions between India and China, holding the debate about the Chinese incursions while flashing #ChinaCongress as the headline.
He is targeting the opposition without even knowing the situation Our country is facing at present #ArnabGoswami
The worst News Channel till date #RepublicTV#ArnabGoswami pic.twitter.com/915I7G1HLP

— Ishant Uikey (@ishant_uikey) May 29, 2020
The coronavirus pandemic has ensured that this is a weird time to be alive. Arnab Goswami and Republic TV are doing their bit to make it just a little bit weirder.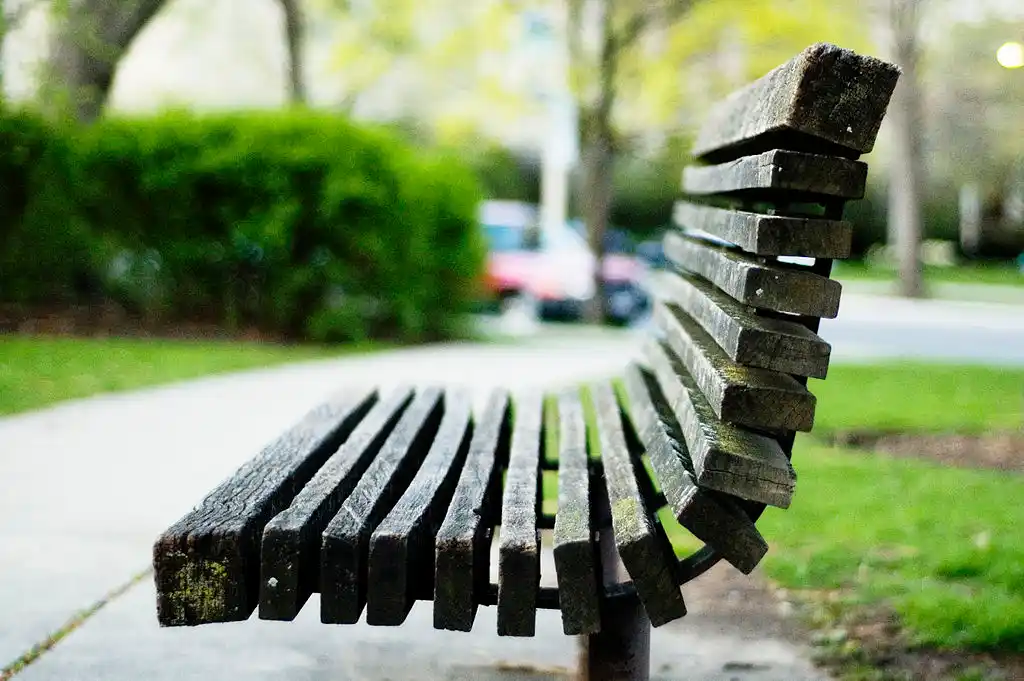 The Arré bench delivers stories that mattress. It hasn't achieved much sofar. But it's getting bedder.