In Chhattisgarh's Dhamtari district, every year, hundreds of married women lie on the ground at a mela, as priests and witch doctors walk on their backs, believing that this ritual will bless them with children. Does this tradition belong to the 21st century?
It looks like we might find a cure for Covid-19 faster than that for superstition and blind faith.  In an unusual and bizarre ritual at Chhattisgarh's Dhamtari district, nearly 200 married women yearning to conceive lay on the ground for religious priests and baigas (witch doctors) to walk over their backs, believing this act will "bless" them with children.
Chhattisgarh: In a bizarre ritual in Dhamtari district, large number of married women desiring to have a child laid down on floor to allow priests and 'baigas' (witch doctors) to walk over their backs, believing that the this act will bless them with children. pic.twitter.com/YHFvtJ0Eek

— TOI Cities (@TOICitiesNews) November 21, 2020
Unsurprisingly, this is by no means a one-off incident for the villagers.
Every year on the first Friday after Diwali, thousands of devotees attend the "Madhai Mela" to offer their prayers to the local Goddess Angaarmoti. A video from this year's gathering shows childless women lying on their stomachs as priests walk on their backs to enter the temple, chanting mantras and holding flags.
The annual congregation called as 'Madhai Mela' (Madhai Fair) where married women yearning to conceive lay on the ground was attended by thousands of devotees, most of whom openly flouted #COVID19 norms.https://t.co/Dp9umd2xOU

— The New Indian Express (@NewIndianXpress) November 22, 2020
Ironically, police officers are deployed at the event due to its large gathering as if the pandemic is long gone. Needless to say, no social distancing norms are followed or masks were worn, as the ritual is carried out with the knowledge of local administration.
The tradition is 500 years old and the "people attend the ritual with the firm belief, which shouldn't be misinterpreted," R N Dhruv, secretary, Aadishakti Maa Angaarmoti Trust told The New Indian Express. "It's miraculous to find several married women now blessed with children after they attended the fair in the past," he added.
Dr Dinesh Mishra, the chairperson of Andhshraddha Nirmulan Samit, disagreed, choosing to be the voice of reason. Speaking to TOI, Dr Mishra pointed out that these superstitious practices should not be encouraged especially "when science has progressed so much with innumerable solutions for conception."
Kiranmayee Nayak, Chairperson of Chhattisgarh state commission for women, seconded his thoughts, stating that she does not endorse such acts. While no reports of injuries have been made so far, this practice could be hazardous to the health of women.
The videos and photos of the rather questionable tradition are truly shocking.
Over 200 married women yearning to conceive lay on ground while group of priests walked on their backs beseeching the blessings from a local Goddess during 'Madhai Mela' in Chhattisgarh

How does this dangerous ritual ensure pregnancy for a woman? 😩pic.twitter.com/gEgelvjHu5

— Archie🚩 (@archu243) November 22, 2020
Beyond any logic and words!

— Nivedita Chatterjee (@nive_chat) November 22, 2020
A different kind of pandemic indeed.
Welcome to another native tribal practice, where priests walk over women lying on the ground to bless them with kids, during 'Madhai Mela' in #Chhattisgarh, even during covid.

Which 1 is more of a pandemic, #COVID19 or people who still believe in such bizarre rituals?@Iyervval pic.twitter.com/WfzT6ZMD2D

— Nausheen Khan (@DrNausheenKhan) November 23, 2020
Are we in 15th century? https://t.co/ztY7gZq0pb

— Janasena Praveen Jarugumalli (@pravchandu) November 22, 2020
Ugh. What is this? What if someone hurts their pelvus or ruptures the spine? Conceiving would just be a dream. Seek Blessings from local Goddess, give dakshina and Daana, do some vrata or go to fertility clinic if there's a serious medical issue. https://t.co/F1JsOtMJ3b

— Kopravva-Ajji (@hippierani) November 22, 2020
Why are our traditions rooted in patriarchy?
Don't just brush this as a religious problem, but recognise that in every community one's womanhood gets credibility and sanction based on their ability to bear a child, and more so a male child.

Not a single man amongst them,not surprising. It's a bloody patriarchal world.

— Urban Shrink (@UrbanShrink) November 22, 2020
Are we really in 2020?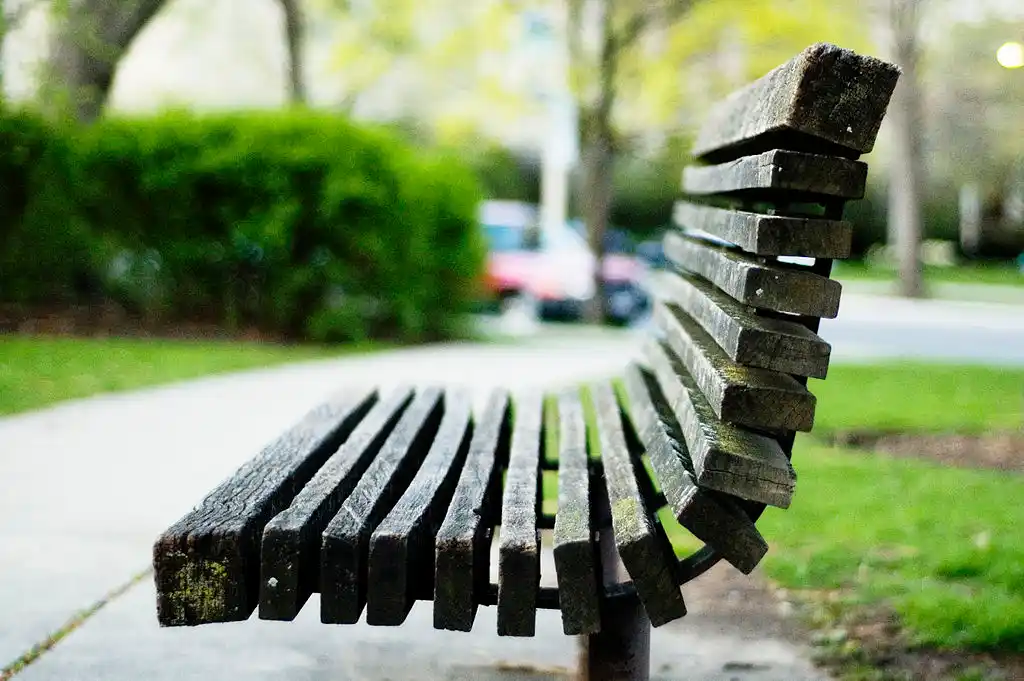 The Arré bench delivers stories that mattress. It hasn't achieved much sofar. But it's getting bedder.