Indian captain Virat Kohli will return after the first Test match in the Border Gavaskar trophy to be with his wife Anushka Sharma, as the couple is expecting their first baby in January. The decision to put family before profession needs to be lauded not criticised.
The IPL is over and all cricket fans are looking forward to the upcoming India versus Australia series. However, captain Virat Kohli will not be present throughout the tournament. The soon-to-be father has applied for paternity leave, which was granted by the BCCI and Kohli will skip the last three Test matches of the Border Gavaskar trophy to be with his wife Anushka Sharma.
"Mr Virat Kohli had informed the BCCI about his plans to return to India after the first Test in Adelaide. The BCCI has granted paternity leave to the Indian captain. He will return after the first Test against Australia in Adelaide," the BCCI press release read.
JUST IN: Virat Kohli to return to India after the first #INDvAUS Test in Adelaide on paternity leave pic.twitter.com/pVPx92UCw7

— Cricbuzz (@cricbuzz) November 9, 2020
A section of cricket fans on social media were quick to question his "commitment" for the team. Kohli was criticised for choosing family over "national duty" and comparisons were made with former skipper MS Dhoni, who chose not to take paternity leave when daughter Ziva was born during the 2015 World Cup.
Just heard Kohli won't take part in 3 of 4 test matches against the aussies due to 'Paternity leave'. We will play without our best test batsman.

Then we had dhoni who didn't come back to India during the 2015 wc when ziva was born. Priorities matter. #INDvAUS #INDvsAUS

— Varun Garg 🇮🇳 (@IamV_Garg) November 9, 2020
Though I respect Virat Kohli and his paternity leave is very much genuine and he deserves it..

And that's why MS Dhoni becomes more special because his first priority was his Nation when Ziva was born.
It takes a lot of courage to become The MS Dhoni..!!#AUSvIND

— Ashim Prakash (@apjpsinha) November 9, 2020
It was tough to be away from my daughter Ziva when she was born: MS Dhoni (He was on Australia Tour )
Now Virat is taking paternity leave. He will be missing last three test matches.
For player like Sachin and Dhoni it was national duty and for VK it's business.

— Somesh Anand (@cybertron0002) November 9, 2020
Nothing imp than national duty, yet again Kohli proved he is not a leader

— Sunil Kalyan (@sunilguts) November 9, 2020
However, many also lauded the captain for taking the decision. Commentator Harsha Bhogle appreciated the fact that there is "more to life than just his profession".
Well, well…this is huge news. Kohli to return after the 1st test in Australia to be there for the birth of his child. For the modern player, there is more to life than just his profession. But for the Indian team, the tour just got tougher.

— Harsha Bhogle (@bhogleharsha) November 9, 2020
Social media users pointed out that personal choices must be respected. Why must that not apply to the Indian captain?
I assume those who have a problem with Kohli's paternity leave during the Australia series, also work through the birth of their child in whatever dayjob they have? Pathetic really…

— Kieran (@BerbaSpinCric) November 9, 2020
MS Dhoni retired in middle of the series.

Rohit Sharma missed fourth test after his daughter was born.

Virat Kohli takes paternity leave after first Test.

MS Dhoni didn't see his daughter ahead of the World Cup.

All of these are personal decisions and should be respected.

— Sameer Allana (@HitmanCricket) November 9, 2020
Cricket writer Sarah Waris pointed out that it is common practice for cricketers to take paternity leaves and that Kohli should not be demonised for it.
Cricketers from all over the world take paternity leaves, and it's a matter of celebration. Here, it's almost like Kohli is being questioned for becoming a father.

Another reason why the whole concept of paternity leaves in India hasn't been rolled out like we would have liked.

— Sarah Waris (@swaris16) November 9, 2020
As one user pointed out, Kohli's decision to skip an important series in cricket will set a great example for Indian men. If Virat Kohli can do it, so can you.
As a role model, Kohli's decision to skip the most important Test series in cricket (and you know how much he enjoys the challenge of Tests) for his paternity leave goes a long way in setting the example for Indian men. Plan that long paternity leave, your family deserves it!

— cricBC (@cricBC) November 9, 2020
Cheers to King Kohli, a role model both on, and off the pitch.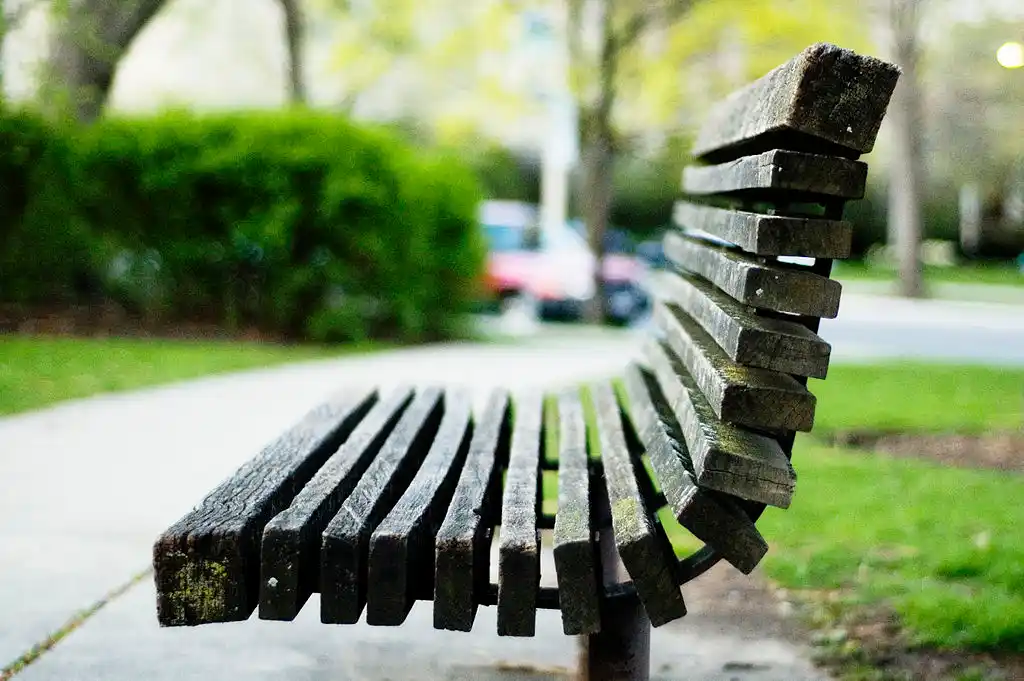 The Arré bench delivers stories that mattress. It hasn't achieved much sofar. But it's getting bedder.