At JJ Hospital, poet and human rights activist Varavara Rao was lying unattended in a transit ward. The 80-year-old has now been shifted to Mumbai's St George Hospital after testing positive for coronavirus. Will he get the medical attention he deserves?
Poet and human rights activist Varavara Rao has been behind bars since 2018 in the controversial Bhima Koregaon case. And now he is being punished by India's apathy toward its political prisoners. The 80-year-old had been shifted to JJ Hospital from Navi Mumbai's Taloja prison on Monday after his family held an online press conference raising concerns about his health condition in jail.
After testing positive for coronavirus on Thursday, Rao was moved to St George Hospital, a state-run Covid-19 facility. But at JJ Hospital, he did not receive proper treatment. On July 15, when his family visited Rao in the hospital, he was reportedly lying on a bed soaked in urine. There were no nurses attending to him as he lay in a transit ward, with only a few policemen standing a few metres away, according to a report in News Click.
SHOCKING:

Rao was lying in a pool of urine on the bed in JJ Hospital. He did not recognise his wife or daughters immediately. The family was told by the nurses that there was no equipment or treatment given in the transit ward. #VaravaraRao

— Parth MN (@parthpunter) July 16, 2020
"The ward was stinking, and he was unattended," said N Venugopal, Rao's nephew. Highlighting the negligence at JJ Hospital, Henri Tiphagne, National Working Secretary of Human Rights Defenders Alert, had written to the National Human Rights Commission. "They(family) were shocked to see that he was lying in the transit ward "like an orphan"… The family was told by the nurses that there was no equipment or treatment given in the transit ward. When his nephew tried to change his urine-soaked bed sheets, the family was thrown out by the hospital nurses," the letter read.
Incoherent, "lying like an orphan" in a urine soaked bed. This is the fate of #VaraVaraRao 79-year old poet and civil rights campaigner, who was jailed for 22 months, now tested + for #COVID__19 . lNewsClick https://t.co/7W7CSVS6HU

— Sagarika Ghose (@sagarikaghose) July 16, 2020
One can only hope Rao now gets proper medical attention. Doctors at St George Hospital have said he is asymptomatic, but unable to walk due to weakness. His oxygen saturation levels, blood pressure and fever were found normal. However, with Rao suffering from other health complications, he has been admitted in ICU.
Jail a poet on flimsy grounds.
Use a dubious anti-terror law to hold him without trial for 22 months.
Limit his phone calls to family.
Give an 81-year-old man almost no medical care during a pandemic.
Varavara Rao has Covid; tell me, what will it take to shake your conscience?

— Nilanjana Roy (@nilanjanaroy) July 16, 2020
Roa's suffering has been continuing for far too long. He was having a torrid time in jail. He had fallen unconscious on May 28, after which he was temporarily moved to JJ Hospital but hurriedly discharged. His family had stated that he has been hallucinating, delirious and struggling to be coherent. Co-accused and human rights activist Vernon Gonzales had been assisting him in jail, given his inability to walk, brush or even go to the toilet on his own. "Don't kill him in jail," his family had pleaded in the press conference.
'State is trying to kill him, we have only one demand – don't kill him in jail': Varavarao Rao's family

Reports @UchilBhavna https://t.co/lI8EoP1kKZ

— Free Press Journal (@fpjindia) July 12, 2020
Activists and politicians have all been criticising the inhuman treatment meted out to Rao. With his health deteriorating, calls to release him have grown louder.
The condition of Shri Varavara Rao as described by his family is a matter of grave concern.

It is beyond belief that the State, the police and the prison authorities can behave in such an inhuman manner under the watch of the NHRC.

— P. Chidambaram (@PChidambaram_IN) July 16, 2020
Poet Varavara Rao (80), anti CAA activist Akhil Gogoi (detained under UAPA) got Covid-19 in prison. So did Zahoor Bhat, jailed under PSA +102 others in Anantnag jail, Kashmir.
Govt of India is weaponising the pandemic to turn jails into death camps for political undertrials.

— Kavita Krishnan (@kavita_krishnan) July 17, 2020
Since the coronavirus outbreak, human rights activists have demanded a decongestion of prisons to prevent a spread inside jail premises. The United Nations had in April urged nations to release political prisoners in the wake of the pandemic. In March, the Supreme Court had asked state governments to release undertrial prisoners. On June 19, several members of Parliament wrote to the Maharashtra government asking it to shift Rao to a hospital. But all pleas seem to have fallen on deaf ears.
Rao is being punished for crimes that are yet to be proven. With his health now deteriorating, one can only hope that he gets the medical attention he needs. If a "mildly symptomatic" Bollywood star can get five-star treatment, an ailing poet and activist should get more than a transit bed.  One prays that the state will find its conscience and be fair to some of India's finest.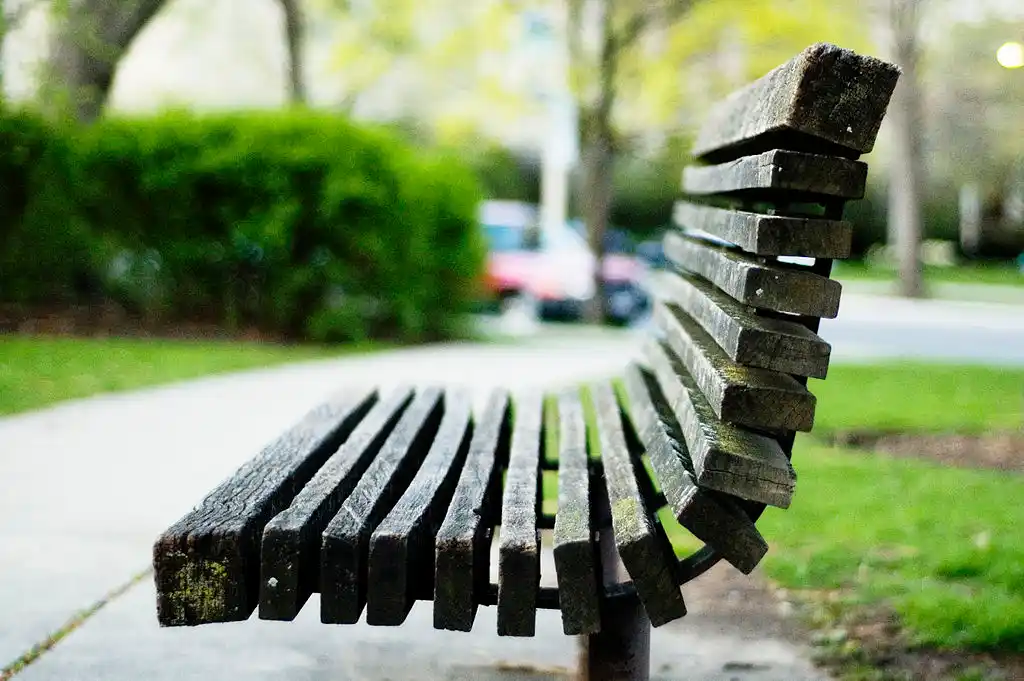 The Arré bench delivers stories that mattress. It hasn't achieved much sofar. But it's getting bedder.