Urban Naxals have been propped up as the nation's greatest bogeymen. The ambiguous term now joins the country's lexicon alongside "anti-national" and "tukde-tukde gang" as a catch-all epithet for those who express dissent.
Urban Naxal. The two words are causing havoc in the national discourse.
It all started with synchronised multi-city raids on Tuesday evening that led to the arrest of five prominent activists, who have worked for the rights of Dalits, tribals, and political prisoners. Lawyer Sudha Bhardwaj, activist-lawyer Vernon Gonsalves, poet Varavara Rao, human rights activist Gautam Navlakha, and human rights activist-lawyer Arun Ferreira were all held in connection to the Bhima-Koregaon violence under the controversial Unlawful Activities Prevention Act. And though no evidence has been provided against them, it seemed enough to brand them urban Naxals.   
But what exactly is an urban Naxal? Is there really a shadowy cabal of city-dwelling intellectuals and liberals, working hand-in-hand with separatists and Pakistani intelligence, to achieve their goal of "overthrowing the government"? One of the early appearances of the term urban Naxal was in an article from May last year by bottom-shelf filmmaker and first-rate fearmonger Vivek Agnihotri. "Urban naxals [sic] are the 'invisible enemies' of India… One common thread amongst all of them is that they are all urban intellectuals, influencers, or activists of importance," he wrote.
Looks like you got it half-correct, Mr Agnihotri. As Tuesday's arrests proved, the so-called urban Naxals are indeed intellectuals, influencers, and activists; that much is evident. But when it comes to their alleged enmity toward India, the proof is remarkably scarce. Apart from a suspicious letter being bandied about by BJP's favourite journalist Arnab Goswami that supposedly implicates Sudha Bharadwaj in an assassination plot against the PM, she has had a long career as a lawyer, human rights activist, and unionist, in addition to serving as national secretary for the Peoples' Union for Civil Liberties. The accusation is nothing new for Mumbai-based activist Arun Ferreira. He was branded a "Maoist leader" by Maharashtra police and "Bandra Naxalite" by the media and thrown in jail for five years… after which the courts found him innocent of all charges.
Last night's raids, conducted under the aegis of a law that allows the police to act without their normal checks and balances, also swept up the poet Varavara Rao, Mumbai-based activist and lawyer Vernon Gonsalves, and Delhi-based writer and activist Gautam Navlakha. In Rao's case, NDTV reported that the team from Pune police "forced" Rao to sign official documents presented to him in Marathi, a language he does not understand. Gonsalves was arrested from his home, where literature and electronic devices were seized, without a warrant, but legally nonetheless. Acche din aa gaye.
Navlakha was able to obtain a stay on his transportation to Pune from the Delhi High Court, as his documents were also in Marathi. And Bhardwaj was made to wait in a car post-midnight until a local magistrate ordered the police to comply with a court order that barred them from taking her to Pune. She was then placed under house arrest.
What's interesting is that these rights activists have been picked up in relation to the Bhima-Koregaon clashes. Meanwhile, Hindutva leaders Milind Ekbote and Sambhaji Bhide, both of whom have been charged by the Pune police for instigating the violence against Dalits in January, continue to roam free. Ekbote is out on bail after being detained for a short period in March, while Bhide has yet to be apprehended, despite a Supreme Court order demanding his arrest. Say it one more time, acche din aa gaye.
Tuesday's arrests have drawn condemnation from the Opposition and outrage from the public, with #MeTooUrbanNaxal trending.
Thanks to the polarised atmosphere that Indian politics now operates in, urban Naxals have been propped up at the nation's greatest bogeymen. The ambiguous term now joins the country's lexicon alongside "anti-national" and "tukde-tukde gang" as a catch-all epithet for those who express dissent. It is an act of othering, taking place on our TV, laptop, and phone screens too many times to count in a single day. A healthy democracy has place for opposing views, but labelling someone an urban Naxal, or part of the tukde-tukde gang, is a bald-faced attempt at distilling their entire identity down to one negative trait, so as to dehumanise them.
JNU student activist Umar Khalid faced the fallout of being stuck with these reductive labels earlier this month, when two men made an attempt on his life in a public space. The unsuccessful assassination was followed by a flurry of posts from online trolls ruing the fact that Khalid had survived the attack. It was a twisted inversion of the disgusting celebration the same trolls held online in the wake of Gauri Lankesh's murder last year. Because to the people who buy into these false narratives about urban Naxals and tukde-tukde gangs, the target of their hate and violence are no longer just their fellow citizens of India – or even kindred human beings – but agents of an imagined enemy that must be stamped out at any cost, even murder.
About a month before his arrest, Gautam Navlakha had a prescient observation about UAPA, the same law that has now put him under house arrest until September 6. When five activists were arrested in connection to the same case in July, in a chilling preview of yesterday's events, Navlakha had said, "UAPA is deliberately vague," which allowed it to be used to harass activists and keep them in jail for as long as possible. Just like they are doing now, a certain section of the media was whipping up a frenzy around the term urban Naxals even then, and Navlakha noted that it was "a fantastic, foolproof way to criminalise dissent in this country".
With the space for freedom of expression shrinking, it remains to be seen how this latest attempt to silence voices will go over. Tuesday's arrests have drawn condemnation from the Opposition and outrage from the public, with #MeTooUrbanNaxal trending, after Vivek Agnihotri got up to his usual shit-stirring, Subbu Swamy-lite antics by asking professional trolls Squint Neon to help compile a crowd-sourced list of urban Naxals. The viral hashtag is a sign of solidarity with the beleaguered dissenters, who are not only under attack ideologically, but also in physical danger for expressing their views. But is it enough?
If dissent is under attack, how safe is our democracy? And what's the alternative? Staying silent? Because the purpose of accusing those against the establishment with charges of terror, is nothing but to suppress and scare other dissenters.     
Remember, first they came for the beef eaters. Then they came for the tukde-tukde gang. Then they came for the urban Naxals. Who knows when they'll come for you?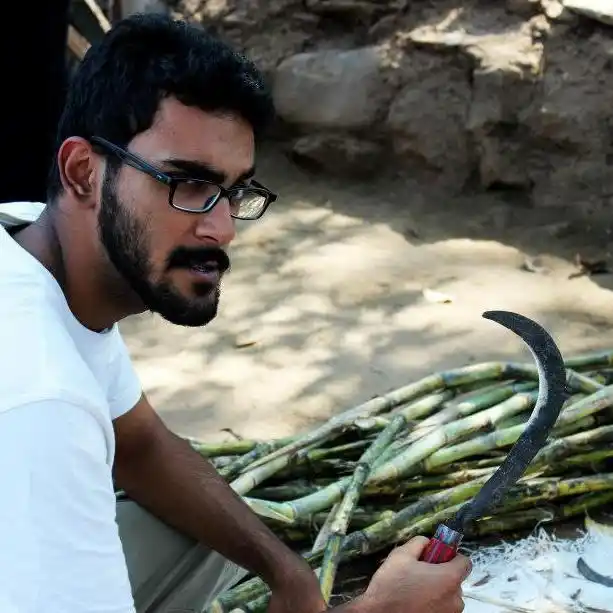 Dushyant Shekhawat really likes his mustache. He grew it himself. You can find him on Twitter at @SeriousDushyant.