The chief editor of Sudarshan News, Suresh Chavhanke – known for spreading fake news – reached new levels of notoriety when he announced the "UPSC Jihad exposé". The SC has ordered a stay on the broadcast, but Chavhanke has taken the court's order as a sign that he has become a free speech martyr.
Even though Indian television news channels have made a serious attempt to lower the standards of journalism in their coverage of actor Sushant Singh Rajput's death, the broadcast that truly takes the sensationalism cake has nothing to do with that media circus. Rather, it is the "UPSC Jihad exposé" being aired by Hindi news channel Sudarshan News. The chief editor of Sudarshan News, Suresh Chavhanke, already known for spreading fake news on earlier occasions, reached new levels of notoriety last month when he announced his plans to investigate his own claims that Muslims were attempting to snatch power via conspiracy to fill up government posts and public offices. The 10-part series only aired its first four broadcasts before the Supreme Court stepped in and ordered a stay on broadcasting the remaining parts.
'UPSC Jihad' Show: Suresh Chavhanke's Sudarshan TV Barred From Airing Further Episodes Till Final Order, Supreme Court Says 'Programme's Objective is to Vilify Muslims' @SudarshanNewsTV @SureshChavhanke #UPSCJihad #UPSC #SupremeCourt https://t.co/Nqsfv6LQEW

— LatestLY (@latestly) September 15, 2020
Even though the Ministry of Information & Broadcasting had earlier granted Sudarshan News clearance to air its "UPSC Jihad" episodes, the Supreme Court took note of the content and restrained the channel from broadcasting the remaining episodes. In its statement, the bench said, "It appears to the court that the object, intent and purpose of the programme is to vilify the Muslim community with an insidious attempt to portray them as part of a conspiracy to infiltrate the civil services," and claimed such content was doing a "disservice to the nation".
#NewProfilePic pic.twitter.com/MijCYfcZsY

— Suresh Chavhanke "Sudarshan News" (@SureshChavhanke) September 15, 2020
Far from being properly chastised, Chavhanke has taken the court's order as a sign that he has become a free speech martyr. On Twitter, he changed his display picture to one where he is gagged across the mouth by a black cloth. He has also been retweeting and amplifying messages that support his claims and praise him for speaking up.
The list includes notoriously Islamophobic handles like Shefali Vaidya, of course.
Appalled at the way @SureshChavhanke and @SudarshanNewsTV voice is muffled, while web portals like @ThePrintIndia get away with printing fake news like they did with @Toyota_India

— Shefali Vaidya. (@ShefVaidya) September 16, 2020
Day by day ex-IPS and serving IPS are proving that @SureshChavhanke was right about "UPSC Jihad".
"9 ex-IPS claim that Delhi police is communal only because all the mastermind have turned out to be muslims"
Lets see what @arunbothra and @IPS_Association has to say. pic.twitter.com/HREwEwDl0V

— Shash (@BefittingFacts) September 15, 2020
Other "nation lovers" have also weighed in.
भारत और भारतीय संस्कृति के लिए जनसंख्या विस्फोट से भी बड़ा खतरा है भ्रष्टाचार, कालाधन और हवाला कारोबार लेकिन जब तक यह बात आम जनता को समझ में आएगी तब तक बहुत देर हो चुकी होगी @aditi_tyagi pic.twitter.com/fTWHCdtr8t

— Ashwini Upadhyay (@AshwiniBJP) September 16, 2020
Conveniently enough, his timeline contains none of the numerous fact-checks that found several holes in his investigation from the first episode alone.
#WebQoof | The Supreme Court on Tuesday restrained #SudarshanNews from telecasting the remaining episodes of its show on #UPSCJihad. Read as @d1vyaChandra debunks the false claims made in the first episode. https://t.co/J6DuZGsLYf

— WebQoof (@QuintFactCheck) September 15, 2020
Chavhanke might claim that his fundamental right to freedom of speech is being violated by the court order, but what he doesn't know is that even India's courts do not recognise freedom of speech as an absolute right. And if speech threatens the social fabric of the nation, the courts have a duty to intervene. However, none of his supporters seem to find anything wrong with this gap in Chavhanke's knowledge. He is only the chief editor of a news channel, after all.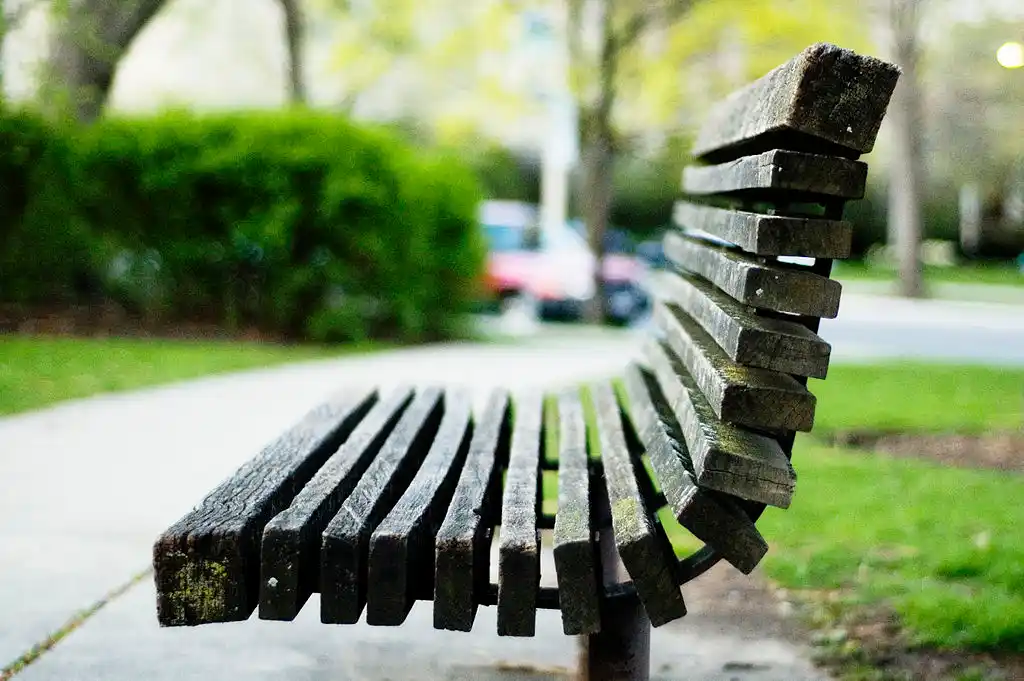 The Arré bench delivers stories that mattress. It hasn't achieved much sofar. But it's getting bedder.