In Uttar Pradesh's Kanpur, the father of a teenage rape survivor died in a road accident, a day after filing a gang-rape case. This shows that after rape is committed, the fallout doesn't affect the rapist as much as it punishes victims and their families.
In another depressing headline about rape in India, news broke of one more attack on the survivor's family. Two days ago, a 13-year-old girl was allegedly raped by three men in her village in Uttar Pradesh's Kanpur. Today, her father died in a road accident outside a hospital where she was taken for a medical checkup. The family has alleged that the accused has been threatening them ever since the case was filed and that the police are involved. The father of the main accused is a sub-inspector.
Time and again we fail to protect rape survivors and their families. Only last week, in Hathras, a man accused of sexual assault killed the woman's father because he refused to withdraw the case.
Every rape case comes with a lot of noise about how rapists in India should be punished. In 2019, many cheered the encounter of the four men who were accused for the rape and murder of a vet in Hyderabad. There's been a call for that old favourite, hanging, as well as the more extreme option of castration. The uproar could fool you into thinking that rapists receive the worst punishments for their crimes. The truth is much more unpleasant. In Uttar Pradesh's Unnao, a clearer picture emerged. In December that year, a 23-year-old woman was set on fire by the very men who raped her, while she was on her way to a court hearing. She suffered 90 per cent burns and has now died. This shows that after the act of rape is committed, the ensuing punishment isn't heaped upon the rapist, but continues to burden the victim.
Women in India face difficulties in getting their local police stations to even register FIRs in cases of rape, and this has been well-documented. A Humans Right Watch report from 2017 finds that "women and girls who survive rape and other sexual violence often suffer humiliation at police stations and hospitals. Police are frequently unwilling to register their complaints.
But getting the complaint filed is just the start of the battle. What follows is intense scrutiny, victim-blaming, and ruthless character assassination. A woman filing a rape or a sexual assault complaint might as well be painting a target on her back for all the criticism it invites from third parties with no stake in the matter.
What follows after filing a rape complaint is intense scrutiny, victim-blaming, and ruthless character assassination.
We saw this phenomenon occurring in the wake of India's #MeToo movement last year. The accounts of survivors who came forward did lead to heightened awareness and a change in the way society treats these cases, but those were also accompanied by repercussions such as counter-accusations from bystanders and litigation by the accused. Journalist Priya Ramani's outing of senior editor and then-Union Minister MJ Akbar as a sexual harasser is the best example of this, as Ramani was served with notices for defamation by Akbar's army of lawyers soon after coming forward with her story.
But perhaps one of the saddest example of how Indian victims of rape are unable to put their trauma behind them, while their abusers get off comparatively lightly, is what happened to the woman who accused former BJP MP Kuldeep Singh Sengar of raping her. Like Ramani, the girl who came forward against Sengar had to endure vicious backlash after speaking out, but to an even more severe degree.
In 2017, Sengar, while still a member of the ruling BJP, allegedly raped a girl in UP's Unnao. For nearly a year, the girl's complaints went unheard, before she attempted to burn herself alive outside the chief minister's office in Lucknow in April 2018. Just as the case started to gain national attention, the girl's father died in police custody after being slapped with a case for possession of firearms. A few months later, a key witness in the CBI investigation of the father's death also died in mysterious circumstances. And finally, in June 2019, in the cruellest twist yet, the survivor, her lawyer, and two companions were critically injured when a truck with blacked-out number plates hit their car on a state highway. While the girl and her lawyer survived, the other two passengers did not. One of them was a witness in the case against Sengar.
The final vehicular attack was carried out while Sengar was in jail, showing that even after her claims were taken seriously, his victim had to contend with his retaliatory actions. And clearly, as today's news of another rape victim succumbing to her injuries breaks, acting with impunity isn't limited only to the rape accused who have political clout.
The public might clamour for harsh punishments for the wrongdoers, but it is in fact the victims who continue to bear the brunt in the wake of their violation.
According to Supreme Court witness protection programme, police are expected to provide protection to witnesses after assessing the threats they might face. But the 2017 Unnao survivor's assigned bodyguard was not with her at the time of the mishap. The witness protection programme then is far from fool-proof.
It's painful to even think about, but a case could be made that rapists have it even easier in India than the victims. Sengar, the main accused in the same, was expelled from the BJP after months of media attention and outrage, which reached its peak after the brazen vehicular "accident". A jail term or a CBI investigation had little impact on his position in the party. Most recently, Nithyananda, the rogue godman, accused of raping underage girls, managed to evade law enforcement and escape to a privately owned Caribbean island. He has promptly declared it a sovereign nation, with him as its leader. Rape accusations led to Nithyananda giving himself a promotion from hacky spiritual shill, to king, president, and prime minister all at once.
This is the reality of what happens after rape. The public might clamour for harsh punishments for the wrongdoers, but it is in fact the victims who continue to bear the brunt in the wake of their violation. And until the tide turns, placing more obstacles in the path of those who would commit rape rather than report it, this miserable, bleak state of affairs will continue to persist.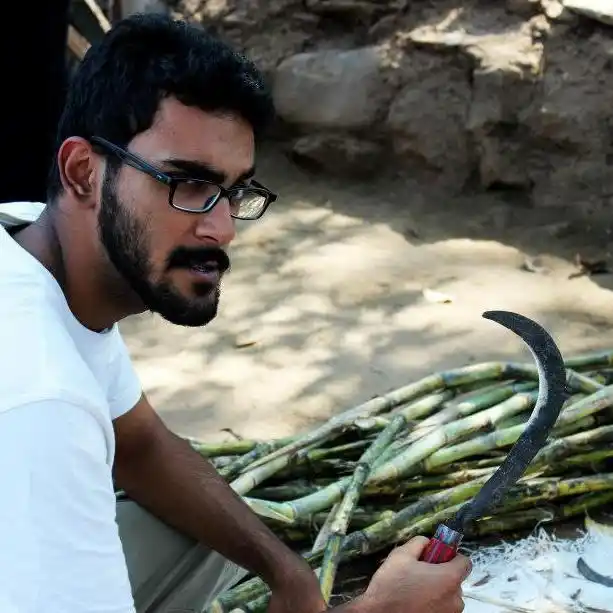 Dushyant Shekhawat really likes his mustache. He grew it himself. You can find him on Twitter at @SeriousDushyant.