A Twitter user shared a photo of her ailing mother, observing two minutes of silence for the soldiers martyred in Ladakh, after PM Modi's televised speech. Soon after, the tweet got copied so many times that Twitter users wondered how many children the lady had.
The T in Twitter stands for trolls and the platform never quite lets you forget that.
On June 17, PM Narendra Modi addressed the nation, a day after the violent India-China face-off at the Galwan Valley in Ladakh. During his speech, Modi requested the people to stand and observe two minutes of silence for our martyred soldiers. The quiet gesture was honoured with much respect, and one Twitter user even took to the microblogging platform to share a quick moment of her ailing mother abiding with the same.
"I don't know why this made me emotional coz mom is not at all well, she can't even stand properly nowadays and this," Prerna Dawar wrote in her tweet alongside two photos. The first image is that of PM Modi onscreen during the addressal and another of her mother, standing with hands joined in prayer.
Watching @narendramodi Ji live, he asked everyone to stand for our jawans for 2 minutes and look what happened? I don't know why this made me emotional coz mom is not at all well, she can't even stand properly nowadays and this 🙂 pic.twitter.com/0w4kpVnCnn

— Prerna (@theprernaa) June 17, 2020
The tweet was indeed touching.
This is indeed emotional and is an apt example that how every Indian supports our forces and respects their sacrifices.

Pranaam to your Mother @theprernaa .

— Pranav Mahajan (@pranavmahajan) June 17, 2020
However, hours later in true Twitter-style, multiple tweets with the same exact text and pictures had taken over the social platform. With each Twitter user insinuating that it was his or her mother who had wholeheartedly joined in with the PM's request, people were left wondering just about how many kids did the woman in the picture actually have.
Four Brothers – Ashish, Sisir, Abhi, Keshuraj. Hope their mom gets well soon. pic.twitter.com/oeyM73AyQs

— Joy (@Joydas) June 18, 2020
And so it went on…
Oh bhai 😭😭 pic.twitter.com/VKJjFUGz6Q

— Dr Nimo (@niiravmodi) June 18, 2020
The 'Big Indian Family' no one saw coming.
Vasudhaiva Kutumbakam. pic.twitter.com/TK6fciRrSC

— Karthik (@beastoftraal) June 18, 2020
With multiple sons and daughters claiming to be moved by the gesture from the same mother, Twitter theorists concluded that the BJP's IT cell had yet again, appeared to have botched up its schemes.
With the kind of expertise IT cell has, would they make such trivial mistake? I think this is the opposite camp trying to garner ridicule for IT cell.
Its like the negative / blackhat SEO of the troll world.

— Karan Bhatia (@KaranBhatia_) June 18, 2020
A situation like this is not unheard of in a political environment. Earlier this year, during the release of Deepika Padukone's Chhapaak, a similar pattern surfaced on the internet. Padukone, who had visited JNU to silently stand in solidarity with protesters against attacks on students, had to deal with rage online as users claimed to have cancelled their tickets for her movie. Coincidentally, all the tweets with the images of confirmed cancellation, seemed to have booked the exact same seat.
In order to trend #boycottchhapaak fake accounts of BJP IT Cell are cancelling the same booking over and over again. LMAO. pic.twitter.com/UsO2H2dmTs

— Rofl Republic (@i_theindian) January 8, 2020
Alt News' co-founder Pratik Sinha had pointed out how easy it is to trample with the content which is supposedly shared via Google documents.
How do you get a Union Minister to tweet what you want? Well, you go and edit the trending document made by BJP IT cell, and then you control what they tweet. Thread.

Here's the video of this morning when their trending document got automagically updated 🙂

1/n pic.twitter.com/6DLwDPg2CV

— Pratik Sinha (@free_thinker) February 13, 2019
However, following the outbreak of these impersonating tweets, Dawar took the matter into her own hands and tweeted a set of #OldPictures to clear the air.
Now I have to give proof that she is my mom!

There you go….people who are trolling 🥳 #OldPictures pic.twitter.com/KSQ3jM7j6z

— Prerna (@theprernaa) June 18, 2020
Was it just a case of monkey see, monkey do?
This is not IT cell at all, as far as I can see. This is simply monkey-see-monkey-do. Not organised or planned, just people overcome with feeling, copying and pasting without thinking.

— Karthik (@beastoftraal) June 18, 2020
Dawar, too, has no answers to this strange incident.
What I am not getting is….why people copied my tweet and maa ki pic at first place?

Faltu mein troll kara diya 😭😭

— Prerna (@theprernaa) June 18, 2020
Regardless, the uncalled-for mockery is quite questionable.
It's horrible how @theprernaa's tweet about her mother has resulted in so many memes and incessant harassment. Where do you draw the line? Why would you go after an innocent person who's not even on Twitter? 😡

— Ishita Yadav (@IshitaYadav) June 19, 2020
Welcome to Twitter-verse!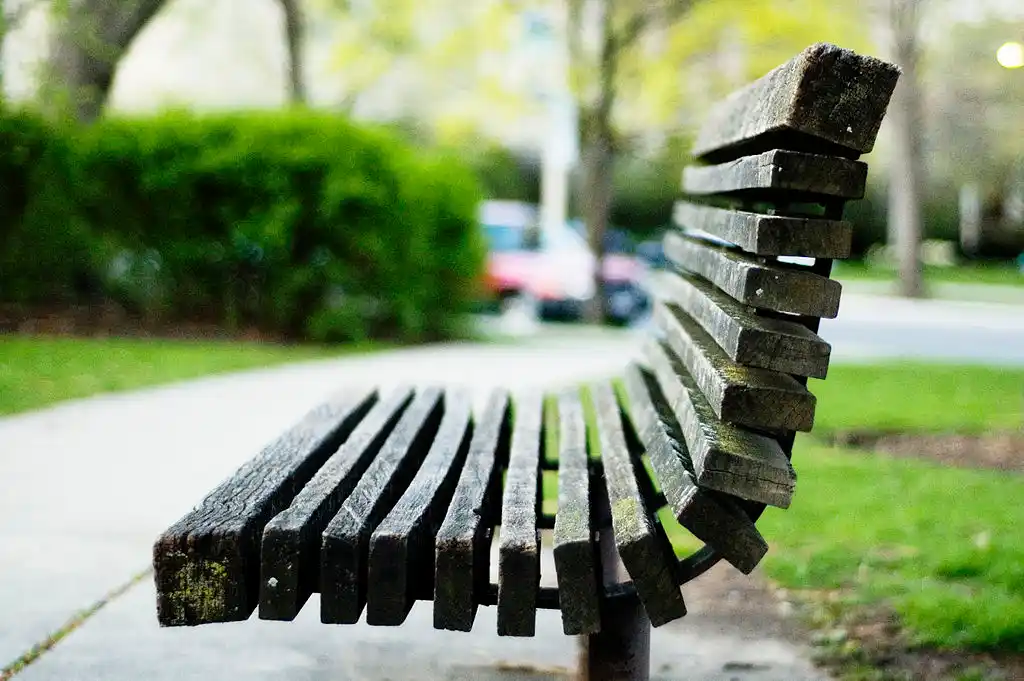 The Arré bench delivers stories that mattress. It hasn't achieved much sofar. But it's getting bedder.