TMC leader Satyakam Patnaik came to the rescue of a migrant worker in West Bengal. A video of Patnaik riding to the hospital in a brand new PPE suit, with a man seated behind him, was shared widely on Twitter. The man's family was unable to contact an ambulance, so Patnaik stepped in instead.
This week, a man from a West Bengal village was left with nowhere to go after he developed symptoms of Covid-19. His family was unable to contact an ambulance, and neighbours were reluctant to help out in case they contracted the disease.
A few hours later, a TMC leader came to the rescue. When he was informed about the man's plight by his colleagues, Satyakam Patnaik, a member of the party's youth wing, didn't hesitate before jumping on a bike and taking the man to the hospital himself.
A video of Patnaik riding to the hospital in a brand new PPE suit, with a man seated behind him in a red mask, was shared widely on Twitter. The man was later identified as 43-year-old Amal Barik, a migrant worker, who had recently returned to Sijua village.
#Watch| Dressed in PPE, TMC block leader from Jhargram district of Bengal, Satyakam Pattnaik took a Covid suspect to hospital on his motorbike as ambulances didn't agree to ferry him. @ZeeNews pic.twitter.com/oQYaAh176r

— Pooja Mehta (@pooja_news) August 12, 2020
Patnaik didn't just drop the man off at the hospital, however. According to a report, the TMC leader stayed until Barik had met a doctor, and had his swab samples collected. He then dropped Barik back to his home, a few kilometres away.
"I was only thinking that how can we let a person suffer like this. I asked two-three party workers to arrange a bike and rushed to a pharmacy and bought the PPE," Patnaik was quoted as saying. "I want to stand with the people amid this pandemic. I have ordered four more personal protective equipment, in case I need it again."
Praise poured in for the TMC leader on social media soon after the video was posted.
Now this is my Bengal ♥️

Wearing PPE, a TMC leader in west bengal Jhargram district carried a man having covid like symptoms on a bike to the hospital after his family failed to arrange an ambulance.@MamataOfficial @mimichakraborty @nusratchirps @AITCofficial

P.S. @ndtv pic.twitter.com/eQ5WWI64QS

— Niladri Biswas (@niladri_biswas4) August 13, 2020
Aft ambulances refused to shift man with fever to hospital fearing COVID-19,TMC youth leader Satyakam Patnaik wore a PPE, took suspected Covid patient to hospital in Jhargram district on own motorcycle.Appreciation poured in across political parties @fpjindia pic.twitter.com/8esMz8MR6z

— Prema Rajaram (@prema_rajaram) August 12, 2020
Some, meanwhile, asked why the ambulance refused the patient in the first place, a situation that's becoming all too common even five months into the pandemic.
Jhargram: After ambulances refused, TMC youth leader Satyakam Patnaik wore a PPE to take a suspected #Covid patient to the hospital in his bike. While this is sets a great example & kudos to the leader, how are ambulances getting the audacity to deny service during a pandemic? pic.twitter.com/WZ6HozKIYf

— Sreyashi Dey (@SreyashiDey) August 12, 2020
In the last few weeks alone, there have been several reports of ambulances turning away suspected Covid-19 patients. In Madhya Pradesh an elderly man had to drive himself to the hospital after a 24-hour wait for an ambulance, and in Maharashtra's Dombivali, a man had to walk two kilometers to the hospital with a high fever.
But Patnaik's act this week has ensured that he will join the illustrious list of Corona Warriors, who have gone above and beyond to help out during this pandemic.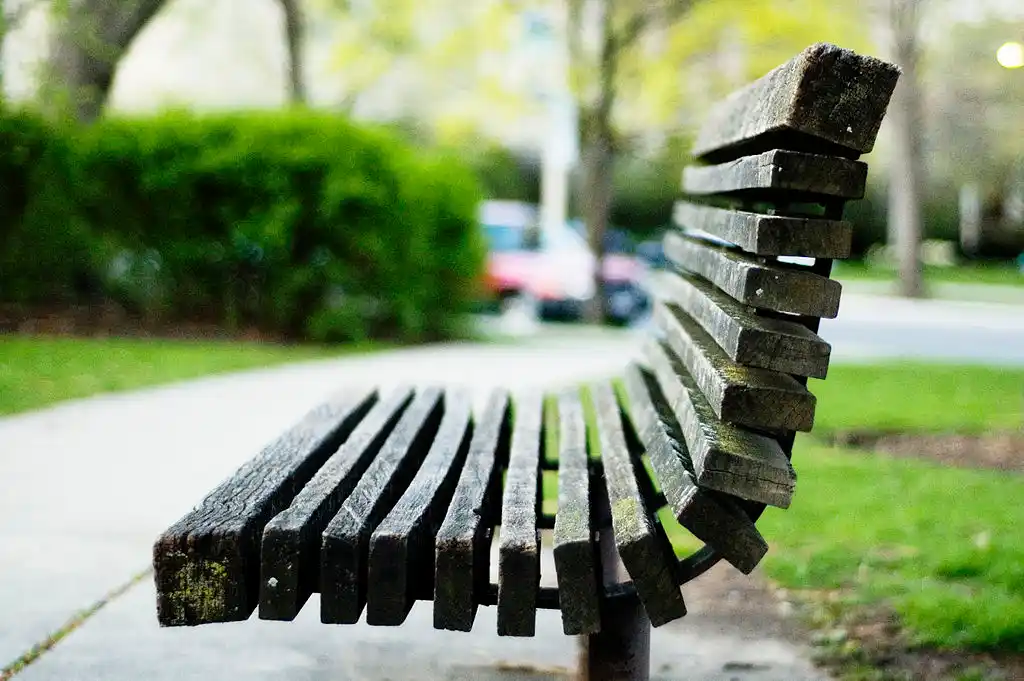 The Arré bench delivers stories that mattress. It hasn't achieved much sofar. But it's getting bedder.