Times Now anchors Navika Kumar and Rahul Shivshankar aired two short video clips of Sushant Singh from back in January and observed that the actor "doesn't look depressed" because he's smiling. Here's the thing: Mental health does not work this way.
The incessant coverage of Sushant Singh Rajput's death has thrown up some questionable moments in TV journalism. With anchors itching to be the first to bring us the exclusive that will crack the case, several conspiracy theories have ended up being floated on these channels in the last few weeks.
On Monday, Times Now anchors Navika Kumar and Rahul Shivshankar became the latest target of social media, after apparently claiming on-air that they had the ability to diagnose depression by looking at someone's face.
#EXCLUSIVE #Breaking | TIMES NOW has accessed 2 videos of Sushant Singh (dated January 2020) where there is no sign of depression on his face.

Family sources: 'Does he look depressed?'

Navika Kumar with details. | #SushantFatherAppealTape pic.twitter.com/usCRFaVVV0

— TIMES NOW (@TimesNow) August 3, 2020
Airing two short video clips of Sushant Singh from back in January — on a giant screen in the studio, with a watermark no less — Kumar first observes that the actor "doesn't look depressed" because he's smiling. She goes on to conclude that someone who looks that happy in January could not be depressed enough to take their own life months later.
The anchor's tenuous understanding of mental illness, combined with this spurious correlation proved to be the tipping point for the channel's viewers, many of whom had already spent weeks learning about "Rhea Chakraborty's black magic abilities", and Bollywood's "obsession" with drugs and the underworld. A number of them took to social media to point out the obvious flaws in the anchor's argument.
I just accessed two videos where Sachin is not batting. Going by this logic, that means that he never batted. https://t.co/TqPc64DIkP

— Joy Bhattacharjya (@joybhattacharj) August 3, 2020
There is no sign of intelligence or empathy on Navika's or Rahul's faces. Their illiteracy about mental illness is breathtaking. Is my interpretation of their inabilities closer to the truth than their face-reading capabilities? https://t.co/GrKSkqqOS9

— saliltripathi (@saliltripathi) August 3, 2020
Take one look at Navika Kumar's face and you will know there's no sign of journalism.

— PuNsTeR™ (@Pun_Starr) August 4, 2020
A few accused the journalists of making a mockery of mental health with their base-level presumptions.
I wish there existed explicit signs of mental health illnesses, but there aren't. More often than not it's insidious; it's crippling. And this "breaking" news is only making a mockery of it and furthering misinformation. So despicable. https://t.co/IXO7ea5N8L

— Radhika Roy (@royradhika7) August 3, 2020
I worked in your group for 2 yrs. I was part of a big project's founding team, kept long hours, and was rated well. I'm assuming that's because I had my "wits about me", did not "reek of mental imbalance", or come to work "disheveled".

Oh, I was also clinically depressed.+ https://t.co/pzoizhCZFX

— Tanmoy Goswami (@toymango) August 3, 2020
While others took this as further proof that the quality of Indian TV journalism was deteriorating by the day.
One of the many, many samples from a pile of shitty examples of why an increasing number of people have completely given up on India media. Context is a young actor's suicide! https://t.co/ZTbOvU2DE9

— Subrahmanyam KVJ (@SuB8u) August 3, 2020
This crazy channel and it's editorial team needs a crash course on mental health. This is why I disagree with TV editors in this country who claim they will self-regulate. Time has come for a quasi legal body to hold news channels accountable for the utter garbage they run daily https://t.co/KvYRSld7pA

— Jency Jacob (@jencyjac) August 3, 2020
And indeed, over the last few days, more than a few TV news channels have been called out for their coverage of Sushant Singh Rajput's death. Some have accused actor Rhea Chakraborty of "hypnotising" the actor and stealing from him, some have gone as far as reading out the actor's bank statements live on air.
In all, the discourse around mental health has been muddied terribly. As this report in The News Minute points out, suicide isn't the result of one sole single factor. "'This 'either-or' belief, that suicide may be triggered either by a mental illness OR social conditions, may be incorrect,' argues clinical psychologist Uma Chatterjee, who is also the Director of Sanjog, a non-profit organisation. 'A person killing themselves isn't a stand-alone event. The act of suicide is a process – personal, social, economic, political circumstances all have to combine for a person to reach that stage where they find no meaning in continuing to live; people kill themselves because all of these factors essentially take away meaning in their life,' adds Pompi Banerjee, also a clinical psychologist and activist from Sanjog."
Only one thing is clear at this point: Our news channels need an urgent crash course in sensitivity.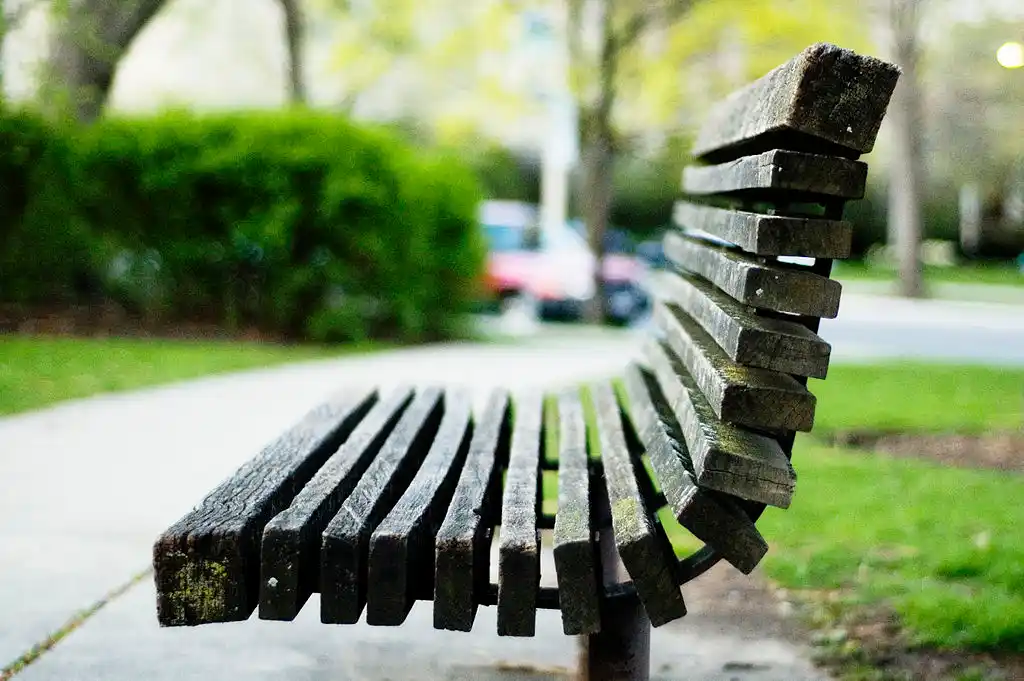 The Arré bench delivers stories that mattress. It hasn't achieved much sofar. But it's getting bedder.