An image of Sudha Murthy, sitting among a heap of vegetables that she supposedly sells once a year to "get rid of ego", has gone viral on social media. It is, of course, fake news. Murthy clarified that she is sitting there as a devotee, not a vendor. What isn't fake news, though, is her legendary humility and belief in "simple living".
Fake news often spreads because people want to believe it to be true. On multiple occasions, Ratan Tata has debunked fake inspirational quotes that people were sharing in his name. But the reason they still keep cropping up is because it is something you would expect a self-made, humane and motivating individual like Ratan Tata to say. It is as much a reflection of the persona of the individual in society as it is of people not doing a basic fact check.
An image has now gone viral on social media, where Sudha Murthy is sitting among a heap of vegetables and the caption reads "Every year Sudha Murthy, wife of founder Infosys, spends one year selling vegetables to get rid of Ego. How one doesn't let money change their values." It has been shared thousands of times across various social media platforms as appreciation of her grounded values. It is, of course, fake news.
Every year Sudha Murthy, wife of founder Infosys, spends one year selling vegetables to get rid of Ego.

How one doesn't let money change their values. pic.twitter.com/9MbkpZcVoc

— Surbhi (@surbhig_) September 12, 2020
In an interview to The Hans India, Sudha Murthy stated that it "pains her to hear such stories". She clarified that she is doing sevaa, sitting there as a devotee and not a vendor. "I am sitting in the middle of assorted vegetables to pick good ones to prepare meals during the three-day annual ritual – Raghavendra Rayara Samaradhane – that takes place in Ragavendra Matha in Jayanagara 5th Block near my house," she said.
However, what isn't fake news, is the underlying humility of Sudha Murthy. Not many would be able to juggle corporate life with seva in society. She says, "I go there at 6.30 am, work there till 10 am and then go back to the office where I will be occupied till 5 in the evening. Evening again I go to the math at 5.30 pm and work there till 10.30 pm and come home. That is how I have been doing it for several years."
I am not sitting there to sell vegetables. I am sitting there as a devotee: Sudha Murthy #SudhaMurthy #Infosys https://t.co/9ofoMyLW3e

— The Hans India (@TheHansIndiaWeb) September 14, 2020
Sudha Murthy has been an epitome of simple living and humility. As someone who loves donning simple sarees, she hasn't bought one in 21 years. In an interview, she revealed, "I was in Kashi to take the holy dip, and when you go to Kashi you have to give up something that you enjoy the most. I gave up shopping, particularly sarees, from thereon. I now only buy essential items." Never to be seen in fancy attire or expensive jewellery, she has proved that you don't need worldly things to be happy in life. She was abiding by "simple living" before it became cool to post about it on Instagram.
सुधा मूर्ती यांनी २१ वर्षांपूर्वी घेतली शेवटची साडी!https://t.co/HO3a6OIzEy < बातमी#sudhamurthy #saree #Infosys #Fashion pic.twitter.com/8DAi4fDGiw

— Maharashtra Times (@mataonline) July 31, 2017
Sudha Murthy was once called "cattle class" at the airport by a passenger who derided her for standing in the business class queue. In Three Thousand Stitches: Ordinary People, Extraordinary Lives she narrates how she politely gave the person a piece of her mind, stating, "Class does not mean possession of a huge amount of money. There are plenty of wrong ways to earn money in this world. You may be rich enough to buy comfort and luxuries, but the same money doesn't define class or give you the ability to purchase it. Mother Teresa was a classy woman. So is Manjul Bhargava, a great mathematician of Indian origin. The concept that you automatically gain class by acquiring money is an outdated thought process."
How #SudhaMurthy, Chairman of Infosys Foundation, gave it back when called 'cattle class'https://t.co/oGgYfIh6TA pic.twitter.com/w28MSb2PqI

— ScoopWhoop Unscripted (@scoopwhoopnews) July 26, 2017
We could all learn something, from the simple Sudha Murthy.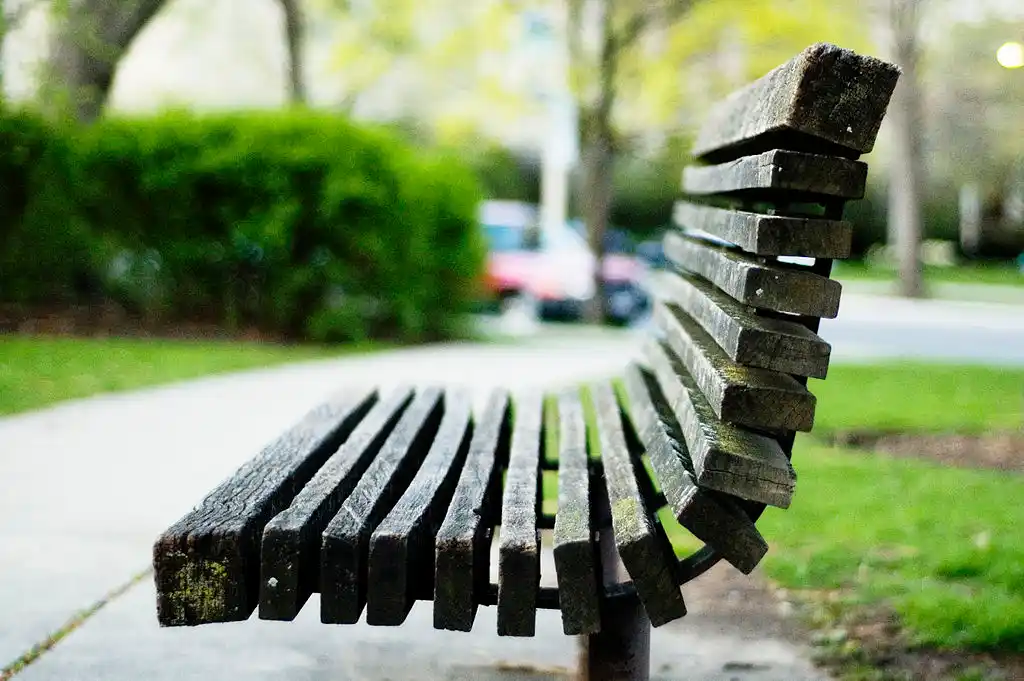 The Arré bench delivers stories that mattress. It hasn't achieved much sofar. But it's getting bedder.