The Netflix film, Cuties, a behind-the-scenes look at adolescent reality shows and how children are sexualised, created a flurry when its poster showed pre-teen girls striking "sexy" poses. The reality of Indian TV shows isn't very different. What really happens to the thousands of children who aspire to land a two-bit role in the dozens of film and OTT series we consume?
Sometime last week, the outrage du jour was an apology from Netflix over a promotional poster for an award-winning French film, Cuties. The film, a behind-the-scenes look at life on a reality dance show, was dragged on coals for showing a group of pre-teen girls in leotards striking hip-popping poses while pouting in makeup. It's ironic that the film set out to point toward this exact problem – the sexualisation of children – so the outrage seemed both deserved… and a little unfair.
To me however, it was a reminder of how little we seem to care about the sexualisation and safety of young kids. Remember the Anu Malik incident? Remember all those lewd expressions that young dancers on Boogie Woogie used to mimic? Or the over-made-up singers on reality shows who could be anywhere between 13 and 19? And yet, this is the finished product – I've witnessed firsthand how children are treated during auditions – particularly by their own families.
It's another humid afternoon in Aaram Nagar 2, the Silicon Valley of India's entertainment industry. Dotted with nondescript bungalows and tiny dwellings that production houses of all sizes call home. It is also the place where Bollywood and now the OTT industry makes and breaks the hopes of anyone who thinks they can hack it in front of a camera. Here, in the tiny garden of a kitschy '90s-inspired bungalow that might as well be the house from Hum Paanch, parents have congregated with their daughters aged five to nine years. The young girls will be reading for an audition alongside much older actors.
Here's the thing I've learnt about auditions with children: Most of these kids aren't child "performers" or prodigious talents so much as kids whose parents make them put on a dog-and-pony show when random uncles and aunties show up for tea. One day, they find an ad or see a casting call for child stars and off they show up to have the kid mutter a cliche-ridden dialogue wildly inappropriate for their age, in a frame or two. The "serious" roles go to kids who are often scouted by agents as opposed to cattle calls like these.
Watching kids audition is an exercise in controlling your cringe.
Control your cringe
Watching kids audition is an exercise in controlling your cringe. At an earlier audition, held in Aaram Nagar 2, I watched kids being auditioned for a fictional talent show set within a show which needed them to sing, dance, or do something different to catch the judges' eye. After watching a few little Salman lookalikes spew dialogues from Dabangg and girls who couldn't be older than 12, shimmy and gyrate to some Indian hip hop, the cherry on the pie was a parent firmly and publicly smacking a 10-year-old in the face. His fault? He refused to quietly wait for his turn to sing "Senorita" from Zindagi Na Milegi Dobara.
This audition is no different – it's for a recurring role in a 10-episode webseries for an OTT platform. Just walking around the grounds is a trigger for my anxiety. Why aren't the parents watching their wards like hawks, are they not familiar with the Daisy Irani story? Are they unaware of the long line of storied men like Woody Allen, Roman Polanski, R Kelly, and Elvis, whose work we continue to admire?
The kids wait patiently, atypical for five-year-olds. They're reading lines, going through the motions of mise en scène, practicing inflection and intonation. They repeat the same two lines: "Arrey Sam uncle, woh dusri wali aunty kahan hai" and "Mummy aapka phone do selfie leni hai" over and over, as if chanting "mitochondria is the powerhouse of the cell". Numbers are called, kids walk in through one door and leave through another while a fresh crop of children takes their place. It's 1 pm and there's about 20 kids waiting to audition with more walking in.
I can't begin to fathom why a bit part in a show that will drown in the deluge of content that streams out of our OTT industry, would attract these many child actors and performers. This isn't poverty porn-esque Slumdog Millionaire, where you're looking for just the right shade of Dharavi Brown or Smoky Slum Grey to create a contrast between characters. How do we still subject our children to an industry that gives seasoned actors anxiety? In the grey ledgers that are our lives, how do we balance our children's fame with their innocence?
Then again, fame is a tough mistress.
The Child Labour (Prohibition and Regulation) Amendment Act, 2016 makes provisions to ensure that kids are not put through any physical or mental stress. There's also provisions for child-care specialists to be present on set with the kids along with their parents. These specialists are usually as present and involved on set as Salman Khan's driver. It falls to the parents chasing the limelight which eludes their rapidly balding heads, hoping their kids can do what they couldn't: become famous. They in turn drag their kids, kicking and screaming to auditions, use glugs of benadryl to drain their manic energy, and keep them compliant in a world where consent is an outtake that is deleted like so much unwanted footage.
How do we still subject our children to an industry that gives seasoned actors anxiety?
The lost children 
Finally at 5 pm it's my turn, I'm paired with a little girl named Sara who's waist-high, yet wearing enough makeup to put every "100-layer makeup challenge"-taking YouTuber to shame. I mutter my lines doing my best to keep up with her energy. She's seven-and-a-half, and at her age my greatest talent was fitting an entire remote in my mouth lengthways. As soon as we are done, Sara's mother who's in the room with us asks for another take. Since it's less than 90 seconds I oblige. However when she demands take number four, a casting director magically appears and guides us all out of the room.
Sara's mom is still protesting, her daughter can do better. She can method act the shit out of seeing her uncle with another woman, she's destined for greatness. It's her moment. As we walk out the casting director rolls her eyes and once Sara's mom is out of earshot apologises. According to her, there's two kinds of parents who bring their kids to auditions, the first kind have tasted fame and have been long forgotten, these parents try to live vicariously through their kids' quest for stardom, hoping to undo some of their past mistakes. The second kind saw an ad on Facebook and thanks to the number of kids reality shows and endorsements, see a lucrative promising career that seems easier to crack than medicine or engineering.
Sara seems like she will spend her best years as a child being scrutinised, judged, and objectified in the public eye. Another one in the long list of Aaram Nagar 2's lost children.
As the sun sets and the lane progresses from shaded to shady, the stream of parents continues, the kids coming in now look older, and some have decided to simply walk in even though they're not on the list. A father pleads with a casting assistant asking him to let his daughter try but they're not on the list and the auditions are all but done. As he slinks away, another parent gives him the number to a casting agent who's holding auditions tomorrow for a Gujarati movie. A brief WhatsApp exchange later the audition is booked. They'll be back tomorrow, tonight his daughter has to practice her Gujarati.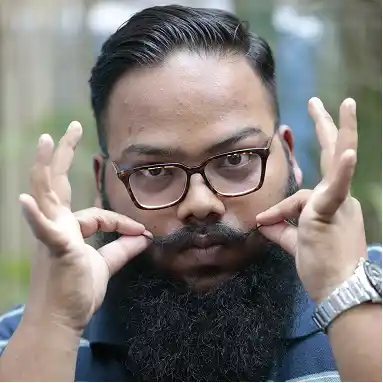 Damian loves playing videogames. If all the bounties he collected slaying zombies were tangible, he wouldn't need to write such bios. Seriously though, Damian used to be a cook who wrote, now he's just a writer who cooks.